Joshua Daniel
is creating Comics and Boardgames
Select a membership level
Early Bird Special
Along with my eternal gratitude, you get access to my Activity Stream! This is where you'll see sketches and concept art that the normals won't get a chance to see! You'll also get previews of upcoming storylines, works in progress, and a chance to ask me questions about art and stuff! Plus, you'll  get to see new webcomic pages early! I promise that you'll get some new exciting stuff at least once a week.
Sketch Request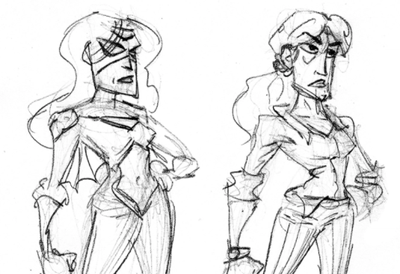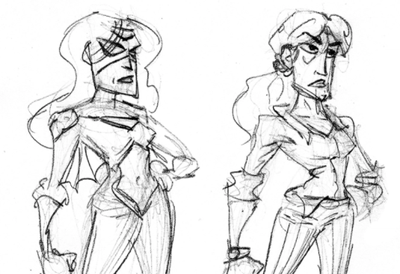 Along with seeing what's new on the Activity Stream, every 3$ and up patron will get to request I draw something once a month! Could be a character you like, a cartoon, your favorite animal, or even you! As long as it's nothing offensive I will at least draw it and possibly ink and color it if it comes out nice. 
Comics and Boardgames
Noir Early Access and Playtesters Club! Along with Goodies, exclusive reviews and the Activity Stream, you'll get early PDF versions of FULL comics, as soon as I'm done creating them and before they come out! Or pdfs of parts of stories if I'm doing a long-form comic. Make all your friends jealous that you know what's going to happen before they do! NOTE: Please don't go around spoiling it publicly or I'll be forced to eliminate this reward. Also, as I make new boardgames and new versions, you'll get print n' play PDF versions of them to playtest! If you play them and like them, or don't like 'em, I'd appreciate some feedback!
About Joshua Daniel
WHO ARE YOU AND WHAT THE HELL ARE YOU DOING!?
Whoa, stop yelling! Hi, I'm Joshua Daniel! I make comics, boardgames, illustrations, animations, and I'm a Dungeons and Dragons DM. Currently, I make the webcomics 
Dime-Store Noir
and 
Rickety Rat: Toon P.I.
! I even do other cool stuff, like sketches and illustrations. I keep those
on my blog
. I'm self-published and have comics on 
Comixiology
, 
Gumroad
and 
Itch.io
. If you wanna do the social media rounds, I'm active daily on
Twitter
,
Tumblr
, and
Instagram
. I love drawing comics and would like to be able to do more, which would be completely possible if my Patron campaign here experiences some success!
WHY DO YOU NEED A PATREON? AREN'T YOU RAKIN' IN THE DOUGH ON THAT SWEET, SWEET COMICS TRAIN!?
Hey now, let's take it down a notch there. I am doing a Patreon because I've been actively looking for stable or permanent work in the art field since I graduated and earned my college degree, and I've yet to find anything in those five years. (Hey, contact me if you know of an art studio hiring for my skillset!) I love making comics, and I want to do this professionally, long term. This Patreon, if successful, will help me become self-sufficient. Now, I'm not living on the street looking for my next meal. I'm privileged enough to be living with family at the moment, which covers most of my expenses. But having this Patreon will allow me to give more attention to comic and personal projects, rather than tackling a chain of freelance projects ad infinitum. This Patreon holds the potential to pay for art supplies, classes, loan repayment, convention wares and tables, and even self-published books!
It's hard to work on comics full time when you're constantly looking for work, be it permanent or freelance. I want to make a living off my own art. It seems crazy to me that because artists like what they do, the social standard of belief is that they don't deserve to get paid for their services. That just doesn't make sense to me. What about you, do you like my art? Want to support me in my quest to live by doing what I love and see my degree put to good use? Consider becoming my Patreon patron!
Oh great, now I have to PAY for your comics? I THOUGHT WEBCOMICS WERE FREE!?
Hey, now, never fear! My webcomics will always be free. This does not mean I will suddenly start charging for my webcomics. All it means is that if you like what I do, and you are able, you might consider supporting me by signing up for a monthly contribution to my cause. Patreon allows you to set a monthly limit, if you decide to lend me your support. You can't? No big deal! Though, I gotta say, I offer some pretty cool perks for my supporters, like previews and secret sketches and even some custom artwork!
Well that's alright, I guess. But why are you doing the monthly model instead of the project model, HUH!?
I chose the monthly model mostly because I post stuff so frequently. If you're a fan of mine, you know I post sketches all the time and try to post something EVERY WEEKDAY. Right now, I post two pages of Dime-Store Noir when a story is running. With your help, Dime-Store Noir could be made to run PERMANENTLY with no hiatuses! And I'd be able to do more new comics in general!
Whoa, whoa, whoa! MORE COMICS? Are you INSANE!?
I AM having a full conversation with some pretty confrontational bolded text, so insanity is a possibility, I suppose. BUT ANYWAY, if this Patreon campaign builds enough support, I'll be thrilled to do more! If I hit one of my support goals, I would love to make more Rickety Rat comics, start on my graphic novel 
Thief and Barbarian
, and make more 
political and informational comics
! 
Well that sounds great and all, but WHAT DO I GET OUT OF IT!?
All sorts of things! There are greater perks for higher contribution levels, of course. For starters, you get access to my Activity Stream, with exclusive sketches, ideas, and previews; you could also snag some freebies or a chance for me to review a movie of your choosing; also up for grabs is early access to full comics, custom artwork, and even guest stardom in one of my upcoming comics! Even if you can't donate right now, my webcomics, illustrations and reviews are available, now and always, COMPLETELY FOR FREE!
UPDATE: I know have a few boardgames I'm working on regularly, so this patreon will also help cover that. As a bonus, Patrons will get updates on boardgames I'm working on, sketches and graphics, and even print and play versions of early builds!
Thanks a lot for reading, and thanks for your support! I am really excited for this opportunity to create more comics for myself and for you great people to enjoy. So consider helping me out if you can, and be sure to tell your friends! 
If I can make 100$ a month, I'll start putting out Rickety Rat Toon PI 2 times a week! I've already started the comic with 1 page a week, but if I get to 100$ a month, I'll do 2 pages a week!
1 of 3
By becoming a patron, you'll instantly unlock access to 288 exclusive posts
By becoming a patron, you'll instantly unlock access to 288 exclusive posts
Recent posts by Joshua Daniel
How it works
Get started in 2 minutes