The Ocean Challenge
is creating Video, podcasts and live-chats
Select a membership level
Super Supporter
This is our standard tier level. 
We've started at $10, because at this level you'll get two  productions per month at minimum, which you'll get at least two month's ahead of the general public. 
You'll additionally be helping to further our understanding of the Oceans and the planet.
Initially we'll start out as podcasts, then advanced podcasts, and finally, as we get to mission start, we'll be producing video only.
Think travelogue with a focus on natural history (think: Blue Planet II)  and you'll get a feel for what we will deliver for you.
Everyone who supports us on Patreon will get a chance to join us onboard for between two and four weeks on a "raffle" based rotating basis (ideally we'd love to see you all onboard at some point, if not quite all together at the same time).
Advanced Supporter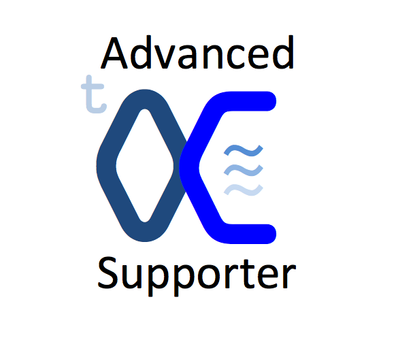 Everything in our Super Supporter Tier, plus, for those who love a bit of behind the scenes action you'll get access to an additional behind the scenes podcasts (in the early months), videos and crew live-chats, you'll also get some cool advanced info-cast information on how we make our technical selections, how we put the finance together, as well as additional behind-the-scenes footage and a yearly photo-essay on the project, signed by the production and presentation team.

This is the tier for those who like to get really involved with their projects without actually, in this case, going to sea.
Everyone who supports us on Patreon will get a chance to join us onboard for between two and four weeks on a "raffle" based rotating basis (ideally we'd love to see you all onboard at some point, if not quite all together at the same time).
Mission Club
Limited (100 remaining)
All the benefits or our Advanced Supporter Tier, plus now you want to be more hands on!
This tier will entitle you to guaranteed on-board experience once per year where you can meet the teams, meet the behind the scenes crews and join us for up to four weeks.

Travel to where we are in-dock is not included, nor is and hotel that might be needed (sorry!), but you'll have an amazing time you'll never forget. You'll get invited back for each year you have been supporting us on a continuous basis for.

Your additional contribution will really make a difference, and your chance to come meet us regularly will help you feel a real part of the family; we'll have an amazing time!
About
The Oceans are pretty much the life-blood of our planet. As time goes by, as a species humans will need to increasingly rely upon the oceans for our food, and yet over-use is threatening species survival in the oceans, because we are not managing the oceans to survive for the future.
A lot of the above is based on anecdotal evidence, even if seen by many, and measured in part by survey, it's about time it was measured, along with other variables, such as micro-plastics prevalence in our oceans, and in particular at depth.
Our deep oceans are still virtually unknown.
Let's change that together. Then let's open source the data. And the documentaries (over time).
We want to help understand our oceans more by documenting the oceans via documentary and natural history programming. The story is not about us, but about the oceans themselves, and you could join us, either by just watching our video work (or listening to our podcasts during the set-up phase), or even coming with us as an adventurer.
All we you need to do to make it happen is back us on one of the tiers below. But who are we?
I'm Justin Bellinger, (that's my un-photogenic picture above, sorry if you're eating :-)) and I've created The Ocean Challenge to help leave the world a better place by generating measured data about our oceans, which can be provided for free to academics and researchers around the world. I'm hoping I can persuade you to join me. 
Firstly, me: I'm a former film producer who's wants to focus on content about our planet, because our planet could use a bit more love, and I want to use my expertise to do something amazing, both for now, and for future generations.
This is my son Bertie.
He's my pride and joy and everything about him I adore (you can be sick now if you need :p), and I want him to see, interact with and learn about our planet while there's still time to change our way of thinking that might stop killing it.
He's the future, you see, as are you, and your future kids or cousins, aunts, uncles... The idea is simple, through his eyes we want to see the oceans as they are today, how we can improve them, and back it all up with hard data, using scientific methods, so people smarter than me (most people) can help our leaders make the right choices.
Effectively, we make documentary and natural history programming, in return for your support, which helps us undertake science missions that help drive the scientific communities understanding of what is happening to our oceans.
We could just go alone, but that lacks ambition and scale, plus, to go look at it alone would be such a waste of an opportunity, when the technology now exists to record it, make it available, so that we can work together to do this (how cool is that?!)
By sharing the experience, we can all learn as much from each other, and you can help guide our journey - the power of the crowd can be used for the good of the planet!
The science opportunity here is huge, because if you're going to all the trouble of making a journey, documenting it, and recording everything, you may as well go the whole hog and help PhD candidates and professors collect data and samples, do science and really make a difference - all while, hopefully, having fun and being fun for those who support us.
So not only are we trying to film an open-source version of Blue Planet, we're trying to move science forward at the same time, by creating open-source datasets. This just get cooler and cooler, right?!
Finally, why stop at just us on the journey, when we can ask others to join us, and invite patrons, like you to back us in return for coming with us, at least part of the way? Journeys are always better off shared - our ultimate journey, life, is shared, often in ways we could never predict, why not take this specific journey and have others join us, from film-makers, scientists, whoever has an interest (we all have a stake), and can enhance the mission, in whatever way.
And now the part where you come in. By backing our journey, we can achieve all of this and make the data, video and natural history film available to all, for free (though you guys get exclusive access first, and some content will get sold to help pay for the missions!).
We'll use the funds to pay for part (a big part, if we're lucky!) of the cost of the journey (it really won't be possible without you), keep our equipment updated, so you are getting the absolute best of the best in production quality and to help change the world, even if just a very tiny bit for the better.
We've set the tiers to be monthly, not per video / podcast release, as this seems the fairest way, and we've set the primary tiers as low as we can to make the work accessible (all of the work will be free eventually, but you, our patrons, get everything exclusively initially). We hope you love what you see each month.
Finally, thanks for reading this far, or watching the video and reading this far afterwards, just to check you got what it is we're trying to do. Your support means the world to us, and even if you get this far and choose not to back us, thanks for giving us your time and consideration - maybe you'll  give us another chance later. To those that do back us, a HUGE thank you. We'll do you proud, we promise.
All tier-related content will be released here, via Patreon, first. But you can follow the free releases, find out more about how the project is going, a little bit more about our mission (as we hone it down) and photos, etc, on our website at 
theoceanchallenge.com


Thanks again, we look forward to changing the world together.
Oh, before I forget, we've got a Facebook page over here, if you fancy giving us a like and following us on Facebook. Here we go: 
https://www.facebook.com/theoceanchallenge


Update: want to guarantee you can come along, or want to get your company logo in everyone's face? We've added two "join in onboard" tiers. You'll love them if you're rich or looking for corporate sponsorship opportunities.
At this goal level, we can make it work with some outside sponsorship (which we're working on). The mission is a go once we get to this level, and we can truly start trying to make a difference.
1 of 5
Recent posts by The Ocean Challenge
By becoming a patron, you'll instantly unlock access to 1 exclusive post
By becoming a patron, you'll instantly unlock access to 1 exclusive post