The Ordinary Epic
is creating a fantasy role-play audio drama
Select a membership level
Dauntless Dungeoneer
Thank you for supporting the show! We'll give you a shoutout on Facebook and Twitter and add you to our website's "Hall of Heroes" for as long as you are a Patreon supporter of this show. If you have your Twitter handle in your Patreon profile, we'll tag you. If you'd like us to tag you on Facebook as well, please let us know!
Disciple of Godwin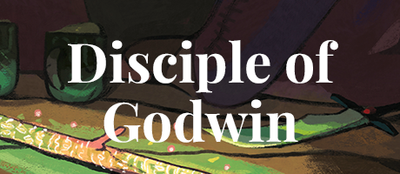 Awesome! You'll get all the first-tier rewards plus access to monthly patron-only show updates and exclusive semi-monthly Q&A videos featuring Creator Brandon M. Crose, Producer Jordan Stillman, and occasional guest appearances from The Ordinary Epic's cast and crew. 
Silvertongued Rogue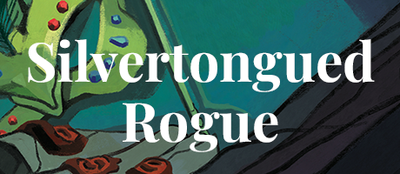 An exclusive behind-the-scenes glimpse at the making of the show! You'll receive all lower-tier rewards and, at least once a month, you'll get access to something new: original recording scripts, behind-the-scenes stories and tidbits, audition tapes, early table reads, creator journals/notes, and more! 
About
What is The Ordinary Epic?
The Ordinary Epic is an original audio drama, sound designed and scored by industry professionals, with stories that span both our world and a shared imaginary one that tabletop role-playing games make possible. How does one world bleed into and affect the other? What can you express as an imaginary character that you're not able to as your "real" self? An epic, heartwarming, and playful game-based romp through both sides of the looking glass.
You can listen to the show at 
theordinaryepic.com
! You can also find us wherever you listen to podcasts, including iTunes, Google Podcasts, and most other podcatchers.
Production & Expenses
The Ordinary Epic is created and written by Brandon M. Crose and executive produced by Jordan Stillman. Our crew includes Technical Producer Brad Smith, Composer Tiven Weinstock, Graphic Designer Hailey Thurrott, and Visual Designer Sangjun Lee, with additional music and music editing by Bradley Jordan, and audio by Matthew Lightbound. Each episode of season one was directed by Stephanie LeBolt and features the voice talents of Rachel Belleman, Caitlin Gjerdrum, Brandon Green, Michael Hisamoto, and Eliott Purcell.
The Ordinary Epic's first season is entirely complete and will be released every other Monday starting April 15th.
Season 1 was produced mostly out of pocket; everyone involved made a giant leap of faith on this show for very little money because they believed in telling these stories with these characters. For future seasons, we'd love to be able to more fairly compensate our extraordinary cast and crew for their hard work, but also pay hosting fees, market the show, and in general just keep this adventure going. With your help, we can recoup some of our expenses on season one and confidently begin work on future seasons. Even as little as a dollar a month makes a huge difference.
Rewards for Your Support
More Seasons of The Ordinary Epic.
We are so passionate about this show and want to see it keep going. Your support allows us to dedicate more time and resources to future seasons.
Behind-the-Scenes Access.
Each month you'll get access to patron-only show updates, periodic Q&A videos, and exclusive behind-the-scenes features.
Become a Part of Our World!
At higher tiers, you can actually become a part of the show by naming a character or object in the world, and you'll also priority access to digital merch as it becomes available, like high-definition ad-free versions of every episode and the entire season one soundtrack.
Our Infinite Gratitude.
We will sing your praises — loudly and often! We recognize all of our supporters on social media and in our website's "Hall of Heroes."
Cutpurses no longer! At this amount, we will be halfway to covering costs paid out of pocket to produce the first season of The Ordinary Epic.
2 of 5
By becoming a patron, you'll instantly unlock access to 41 exclusive posts
By becoming a patron, you'll instantly unlock access to 41 exclusive posts
Recent posts by The Ordinary Epic