TheOrphanPet
is creating Compassionate People
Select a membership level
Combo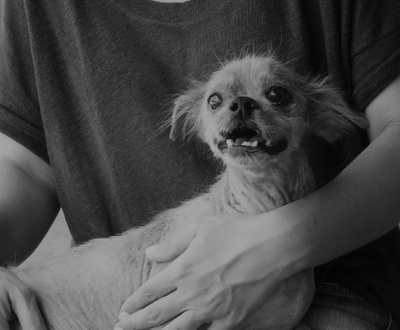 Great acts are made up of small deeds!
You get my gratitude (again!), plus:

 You get my gratitude (!), your name in the "Wall of Fame", a page in my blog dedicated to all of you, plus access to patron-only content, where I will be posting about...everything! There is so much going on behind the scenes every single day, that there is tons of footage I never get to share with anyone. Our rescues, the strays we feed and care for and our adopted babies have a life and I love to share their daily adventures with people who are as passionate about them as I am! 
Sneak peek photos of upcoming releases. I'm usually too excited before uploading a new video and you will be the first person I get to share this enthusiasm with!
Plus all rewards from previous level
Laura
At this level you get a French kiss from my French Bulldog, Laura! (just kidding, Laura only kisses me). You get my gratitude again, plus:

Transcripts of upcoming videos (if it's the kind of video where I actually talk...). Don't forget that I am not a native speaker, so you help will be much appreciated!
Plus all rewards from previous level
Marta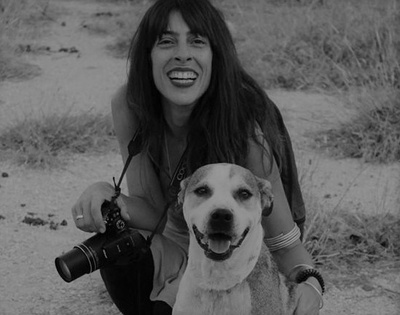 You get my gratitude (this is becoming boring, I know), plus:
Your name in the credits, in the description of every video.If you have watched any of my videos, you'll know that I rarely thank any humans, unless I really mean it... :)
Plus all rewards from previous levels
About
Hello, I am 
Valia
.
I am from Greece, a country of 11 million people and about 5 million stray dogs and cats. The Orphan Pet is a Youtube channel I created without really giving it much thought, because I wanted to share with the world the awesomeness of my first rescue dog, Apollo. I then started making rescue and educational videos about rescue dogs and cats, and after a couple of them went viral, I realized that I could really make an impact.
What is The Orphan pet today?
Today The Orphan Pet is a full time job for me. There is so much going on here every single day, that even if I posted five videos per day it would still not be enough. Abuse, neglect, and abandonment are too common, especially in rural areas and although Greece is a no-kill country, the millions of strays are basically on death row, since they are being poisoned per hundreds every other day. The economic crisis has made things even worse than we could imagine. Both my Youtube channel and my 
blog
focus on making the situation here go as viral as possible.
What do I do every day?
Apart from taking care of my three pet dogs, Laura, Apollo and Pela, I also foster a rescue dog (or two) at a time. I volunteer in a cattery and a dog shelter, I rescue and rehome, and I try to help as many charities as I can by filming and photographing their rescues. When I am at home, I spend most of my time behind the computer. I usually upload one or two videos per week and post daily in my blog.
What kind of videos do I make?
Well, my videos are a mirror of myself - and I range from very emotional to quite sarcastic or ironic. I mainly became known thanks to videos like the one I made on 
Billy
, but I am just as passionate about my short films, my 
FYI
series and my controversial "
Animals in Greece this week
". So by supporting The Orphan Pet, you basically support all sides it (and me!)
Why do I need your help?

Well, after years of going through different jobs, hobbies and interests (psychology, theater, cinematography, teaching) I realized that this is what I want to do: talk about what's going on in this tiny, famous country of mine, raise awareness and "create" compassionate people. I used to work as a Spanish teacher until January 2018, but every hour I spent away from The Orphan Pet felt like an hour stolen from animals in need, and I didn't want that. The more positive feedback I get from people all around the world, the more I want to dedicate myself to doing what I do best. There is so much to be done here and so much to be said, that spending time "working" on any other job than this one feels like a waste of time.
Where will your money go?

Travel for a rescue
(animals in need of rescue or that I am asked to film and photograph can be hours away from home)
Invest in equipment
(pc, hard drives, headphones, microphones, cameras, memory cards)
Bear the costs of my foster dogs
(usually, their food and medical care are paid by the charities, but I would like to be able to maintain them myself, as this would give me more confidence and liberty)
Make a living
This is the only thing I want to do in my life, and being able to maintain both myself and my three dogs will make me the happiest person on Earth.
I can't even begin to describe how thankful I am to you, for even taking the time to read all of the above. Any financial support will be "pawesome"! :)
* If you wish to make a one time donation, you can do so through 
PayPal 
- and get a chance to see my real name, which I never use (nope, Valia is not the name on my birth certificate!)
* If you wish to donate to any of the charities I support, please take a look at this 
page
, or follow the links below every video.
THAAANKS!!
Valia
The Orphan Pet
I have a million stories in my head 24/7 and all I want, is to be able to to put them into words and into videos. The more support I have, the more I focus on those stories and nothing else. 300 is just a symbolic number for the Greek phyche and when I reach it I think I will do a video covering the stories of 300 rescued animals I have personally met in less than...a few minutes! 

1 of 1
By becoming a patron, you'll instantly unlock access to 1,028 exclusive posts
By becoming a patron, you'll instantly unlock access to 1,028 exclusive posts
Recent posts by TheOrphanPet
How it works
Get started in 2 minutes