The Parish
creating momentum through curiosity, courage, & connection
Select a membership level
Parishioner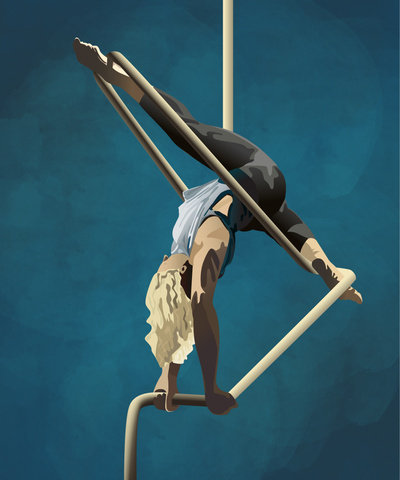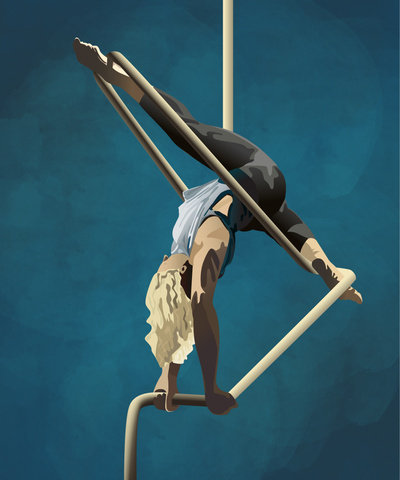 The Parish is an online membership for aerialists and aerial coaches who are missing connection. Maybe you no longer train in a studio because you have none nearby. Maybe you don't feel a part of your local studio culture. Or maybe you're a coach or RUN your own studio and find it hard to find new insights and inspiration where you work. The Parish's mission is to provide supportive community AND high-level technical training for folks who struggle to readily access it. We meet weekly to chat about what's going on in the industry, how to shift cultures in our communities (or how to build community), and how to make the most of our (often solo) training.
The Parish IS:
>75 aerial tutorials & recorded classes in all disciplines from artists with a passion for coaching (we go DEEP & you get to choose which tutorials come next) with new content being added weekly on aerial silks, aerial rope, aerial hoop, & dance trapeze

>175 recorded mobility classes to train whenever wherever, on your own schedule, with new Spinal Inquisition classes being added weekly

targeted aerial & handstand technique, tips, & drills

follow-along handstand classes for all levels

weight training for aerialists so that you finally know what to do in the gym

inspiring playlists to spice up your improv sessions and reels

a bangin' online message board (over on Discord) to get technical feedback, the support you need, or simply cat gifs (because sometimes that IS the support you need)

weekly online Communion to see each other's faces, talk about what's going on in the industry, & learn new things from the community (Thursdays 4pm pacific)

monthly guest speaker-led Communion on a range of topics

monthly live mobility class (day/time varies)

quarterly aerial dance parties where we crowd-source a playlist and improv as a group real awkward-like

invitation to a members-only live in-person retreat in Hawaii this February to meet your new friends face-to-face and hug them
The Parish IS NOT:
just about skills (although we love our skills)

a place for criticism and judgment

a cult
We'd love to have you join our #gruntsquad!
Includes Discord benefits
Become a patron to
Unlock 493 exclusive posts
Connect via private message
Recent posts by The Parish