Annie Finch, Poetry Witch
is creating Poetry, Magic, and Ritual
Select a membership level
Inspiration
Thank you for inspiring the poetic life that, in turn, inspires me! In gratitude for your support, you will receive supporter-only posts: meditations, thoughts, and plans excerpted from my writer's journal.
Excerpts from Writer's Journal
Spellcaster
I am so grateful to you for casting a beautiful supportive spell over my work. In gratiitude, you will be privy to my creative process, sharing behind-the-scenes drafts of my poems and other writings, insights into the development of my works in progress, and advance news and sneak previews of books and other projects.  
Excerpts from Writer's Journal

Behind the Scenes Drafts of Work

Advance Access & Previews
Muse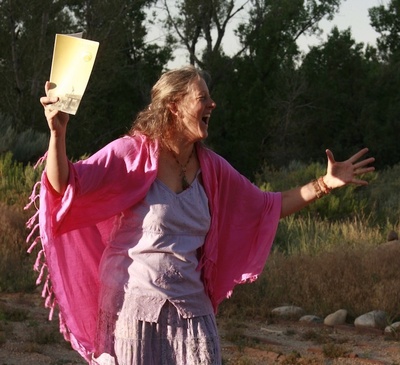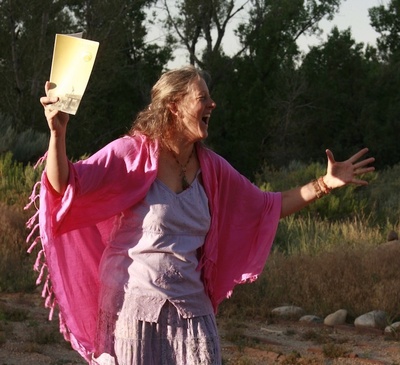 Thank you for being my Muse!  In gratitude for your a-maz-ing support, you will receive periodic invitations to an inspiring private exclusive reading only for Muse-level patrons, followed by a Q&A session with me.
Excerpts from Writer's Journal

Behind the Scenes Drafts of Work

Advance Access & Previews

Invitation to Exclusive Reading and Q&A
About Annie Finch, Poetry Witch
Welcome to my Patreon (or as I like to call it, Matreon) page. Patreon is a cool platform where artists and others can be supported by those who value their work and cultivate a more meaningful relationship with their most appreciative fans.
I have contributed to the literary and cultural conversation in many ways: as writer, performer, teacher, editor, translator, scholar, playwright, critic, feminist, witch, ritualist, mystic, and community-builder. Yet underlying all of these my deepest self, the poet, pursues the sacred calling that informs everything I do. If you have found my work useful or inspiring, or if you are a grateful member of 
Poet & Priestess Community
(it's free because I personally maintain and fund it), then supporting this Patreon is a great way to share your appreciation!!
If you don't know me, I am the author of seven books of poetry, most recently T
he Poetry Witch Little Book of Spells
 (Wesleyan U. Press) and eleven other books for poetry lovers including
A Poet's Craft
 and
The Body of Poetry
. I am also the editor of
Choice Words: Writers on Abortion
. My poetry has been performed at Carnegie Hall and the Metropolitan Museum of Art, installed in the Cathedral of St. John the Divine, and published in
Poetry, The Paris Review, The New York Times
, and
The Penguin Book of Twentieth-Century American Poetry
. You can learn more at 
my website.
My poems, spells, and rituals are crafted with deep form; they are gifts for the ear and the body, not only the mind. My art seeks to empower women, celebrate the sacredness of nature and the body, and call up divine feminine-energy. I believe poems are beyond time, and I follow the creative trajectory of my poems unstintingly.  While some arrive all at once, it is not unusual for me to spend ten or twenty years finishing a poem; 
For decades I supported myself and my poetry with university teaching, attaining the rank of tenured full professor. When recently hired faculty were laid off from the University of Southern Maine due to a financial crisis, that career ended suddenly. Now I see the loss as a gift. Working independently allows me to share myself and my teaching more honestly and meaningfully with readers, students, and audiences--and you!. But finding time and security for my Muse as an independent teacher and writer can be a challenge. Your support on this Matreon page helps me devote time to the poetry that powers everything I do.
Whether you are a poetry lover, a feminist, a witch, a student, a member of Poet & Priestess, or someone who has been moved by my words, there is no better way to share your gratitude and belief in my work than by becoming part of this Matreon. And you will gain behind the scenes insights into my writing process and be part of the birth of projects such as books of poetry, memoir, verse plays, Poetry Witch Ritual Theater performances—the whole imaginative universe I live for. 
I am very excited to begin sharing with you in these deep ways. My Muse thanks you-- and I thank you.
Blessed be,
Annie 
Become a patron to
Connect via private message
Recent posts by Annie Finch, Poetry Witch
How it works
Get started in 2 minutes