The Promise is Hope
is creating monthly music!
Select a membership level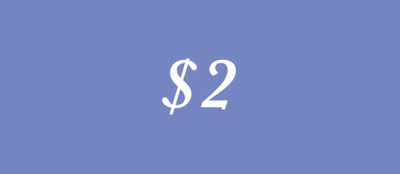 Two Buck Tribe
We're psyched you're here and appreciate you supporting our work. Thank you! As a member of our family, you get access to:
+ Monthly Live Video Performances

+ A Free Download of the songs recorded each month in our videos.
+ Monthly "Ketchup" Vlog/Journal of our adventures
+ Everything on our Family-Only Feed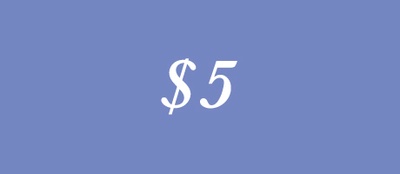 Five Buck Fam
You sacrificed that monthly Starbucks macchiato for us and we are truly grateful. No, but really! It's such an honor to have you here! Thank you for backing our work. We are really grateful. As part of our Patreon family, you get:
+ Your name in the credits of our videos
+ Everything in the previous tier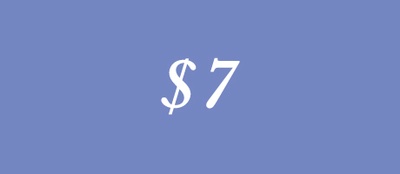 Seven Buck Siblings
You really are amazing and are making a big impact for us and our art. We appreciate you being behind us and feel really grateful for you. As a Seven Buck Sib, here's what you get:
+ Handwritten Postcards sent to you from special places on our tours, sometimes maybe with artwork that we make. 
(at least 1 per quarter)
+ One free ticket (per year) to a concert in your area. 
+ all of the above
About The Promise is Hope
Hi, sweet friends. Thanks for being here. 
It's so good to see you.
Thank you for visiting this page. If you're not super familiar with who we are, you can get quickly acquainted with us via 
Facebook
, 
Instagram
, 
YouTube
, 
Bandcamp
(listen to our music) + 
our website
.
We are
The Promise is Hope
, an independent folk duo --
and married couple
-- from the middle of Massachusetts.
We formed our band in 2014, on the very same day we got engaged. We released our first album in 2015 and then our second,
Every Seed Must Die,
in 2018. We've been touring extensively from the beginning, performing 100+ shows per year for audiences all over the place. 
We love what we do, we're good at what we do
 and we want to keep doing more of it. That's why we're here.
This Patreon page is giving us a
new way
 of creating music & sharing content with our fans. It will also help us create a 
sustainable income
, giving us more time to
write music
 and create great original content for our listeners.
+ We make a lot of our income on the road, but touring takes a huge chunk of time + energy (driving alone is a full-time job!), allowing us very little space for actually
making music
 and writing. With a community of patrons behind us, we will be able to spend more time on the actual 
creating. 
Here's what you're helping us create when you become a patron:
+ Every month, we're creating live performance videos. We're writing new songs, and we'll be sharing those here before anyone else gets to hear them. Some months, we'll share a cover of a song we love. Either way, a new song for you to listen to every single month! And ALL OF OUR PATRONS will get a free download of each song.

+ "The Ketchup" is a monthly vlog and/or journal of our adventures that we only share with our patrons. These can be tour vlogs, behind-the-scenes videos, and sometimes they'll be apartment tours, a blog of some trip we took, cooking lessons, whatever!

+ Everyone who joins this community will have access to our Family-Only Feed -- news that we will share with our Patrons first - things like show announcements, news about music videos, new music, places we're going, albums that may or may not be in the works... and more!

Check out our Tiers to see what else you'll get as a member of our family.

Thank you for being here. We love that you're a part of our family.

PS. You can cancel this pledge at any time. For more info on how Patreon processes payments & cancellation policies, click here.

PPS. If you're not ready to join us yet, but are interested in more information, feel free to email us at [email protected] We'd love to chat!
This is so exciting! This sustainable income is allowing us to take significant extra time for writing and building our home studio. Thank you for supporting our creations. 

+ When this community reaches 50 patrons, we will have a Patron-only livestream party! We'll let you vote on a cover song for us to play during the party, take time for a Q&A, and play some of our own songs. (Maybe even new ones...) 
2 of 2
Recent posts by The Promise is Hope
By becoming a patron, you'll instantly unlock access to 24 exclusive posts
By becoming a patron, you'll instantly unlock access to 24 exclusive posts