The Q Review
is creating podcasts and music
Select a membership level
The Fan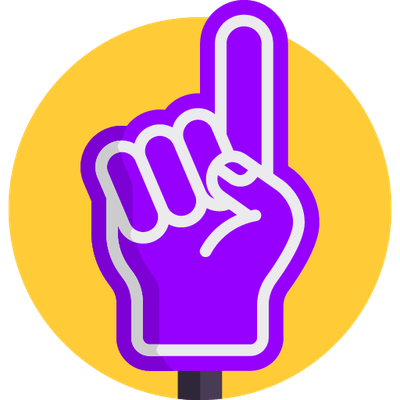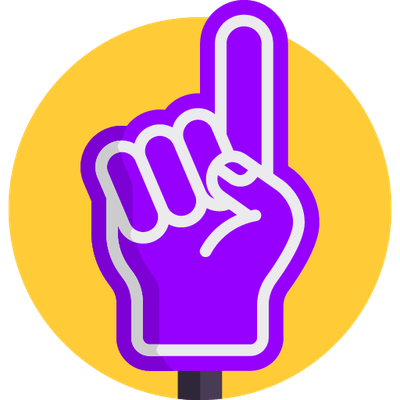 You Like Us. You Really Like Us!
You're a fan because you believe in the work Q Review is doing to support the members of the LGBTQ music community. Because of your support we will be able to continue to create great new content, promote more LGBTQ artists, create new programs and campaigns of support and help the LGBTQ music artists and community reach even larger audiences.
Big Thanks!
We Couldn't Do It Without You!
Supporting us is a gift. So we want to send you some thanks. At the "Big Thanks" tier we will send you a thank you package that includes
Q Review pins
Q Review stickers, and a
Q Review thank you card from our founder, Kenney Fitzpatrick
Shout it Out!
We're Raving About You!
We're excited by your support and we want the world to know! In addition to the previous tiers, when you support us at the "Shout It Out" tier you'll also receive a social sweep and we'll
shout out your support on all of our social channels
shout out your support in our Newsletter
shout out your support at the end of our podcast episodes
shout out your support in a Patron spotlight on our website qreview.ca
Your not just a fan now, you're a super fan!
About The Q Review
The Q Review exists to spread awareness and celebrate the music of LGBTQ artists around the world.  We celebrate the global LGBTQ community and music lovers in general.
LGBTQ artists have historically hid their sexuality for fear of possible nonacceptance from the music industry. But today, more and more, artists are now choosing to enter the industry as their true authentic selves, even though being an "out" artist could mean they are ignored, passed over, or met with negativity or hostility.
Started in 2018, the Q Review has served as a voice for the independent LGBTQ artist, and a champion of their artistic creativity.  We provide a platform to be heard and seen, a place they can share their stories and reach larger audiences. As an outlet committed to education, we also recognize the importance of representation and visibility of LGBTQ artists, especially for LGBTQ youth. Having artists that youth can connect to and see themselves in is crucial. It let's them know they are not alone and that they too can achieve success.
Knowing that independent artists in general struggle with funding to get their music made, the Q Review removes that barrier with a no charge mandate for artists and followers. As the only outlet of its kind, the Q Review creates opportunities for the advancement and appreciation of LGBTQ music of all genres across the globe to be experienced, discovered and enjoyed. We do so by providing a series of LGBTQ dedicated services including:
- The Q Review LGBTQ Music Website
www.qreview.ca
- Social Media promotion on Facebook, Instagram and Twitter @theQReviews
- The weekly Q Review Music Podcast
- Web interviews and feature articles
- The Q32 weekly LGBTQ Music Chart
- The New Q weekly New Release LGBTQ Playlists
As we grow, we continue to uncover more artists and their stories, share their music and messages and introduce audiences everywhere to the world class music being made by the LGBTQ music community.
By becoming a patron, you'll instantly unlock access to 2 exclusive posts
By becoming a patron, you'll instantly unlock access to 2 exclusive posts
Recent posts by The Q Review
How it works
Get started in 2 minutes