The Q'taxians
is creating a weekly weird LGBTQ+ Webseries
Select a membership level
Voidlord.
Receive a support credit at the end of all chapters and videos posted during your support period!

Watcher.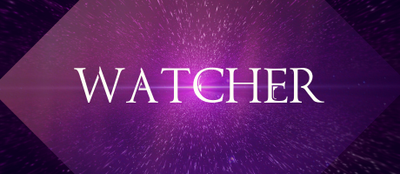 Get all the bonus content for the series! (excluding NSFW stuff)
-Chapter Previews: Early access to chapters that are queued up for posting. This will be no less than one week in advance.
-Support credit: Get your name at the end of every chapter and video made during your support period
-OG Q'taxians: The original run of the series with some commentary
-Deleted scenes: Parts removed from existing chapters
-Early Video Access: Every video made (besides live streams) will be posted here first at least one day in advance.

About
Hello and welcome to the Patreon page for "The Q'taxians"!
Thank you so much for taking the time to consider becoming a Patron of this project.
"The Q'taxians" is a one-man project that has high hopes of one day becoming a multimedia adventure. As of right now, "The Q'taxians" is a written web series updated on the third Tuesday of every month on theqtaxians.com. The ultimate goal is to work in all kinds of mediums to expand the project in every way possible.
Best twitter pitch to date:
"The Q'taxians" is an #LGBT #WebSeries about a trans, single father, tentacle monster, the dead god he shares his body with, his wicked bright son, & his musically talented boyfriend as they muster the will to save all of mortality."
PLEASE NOTE: The Main Story does NOT have adult or sexually explicit content! That content is only offered here as an OPTIONAL perk to becoming a Patron!
"The Q'taxians" follows the "life" of Sylus Synclaire as he struggles to come to terms with the fact that he's the only person who can save the world. He knows he can't do it alone, but he also knows he's the only one who can even begin to try to rally a force willing to combat the timeless onslaught of the Void. It helps that he happens to have inherited the body and strength of a high ranking member of the Void's invasion force. Sadly, Qaitax happens to be the weakest of his kind, but he and Sylus share a body and therefore, share their strength. Is it enough? Perhaps with some mortal ingenuity...
I go by Tavorie or Tav. I've been writing since middle school where I completed my first novel length work of fiction. It's not something to be proud of, I swear, but the word count and complete plot cycle was there! After a long hiatus from writing, and a rather dark time in my life, "The Q'taxians" came to me in the form of a web series. The only way I could truly hold myself accountable for writing it was to create a deadline and present it to a theoretical audience. One I hope to create and build.
I've grappled with admitting the answer to this for some time. The short answer is that "The Q'taxians" features, both currently and plotted, a diverse LGBTQ cast. Characters from all walks of life, identities, and sexuality.
"That sounds unreasonably ambitious and also vague..."
Well, I'll only write what comes naturally. That doesn't mean I'll cover the entire spectrum, but as the story is currently plotted, there's a lot of identity discussion to be had.
The idea of sexuality and identity are huge themes throughout the story. Between the god-like Voidlords and the mortals they seek to conquer, the ideas of self, finding one's self, and defining self-worth are woven into the narrative.
T
his is a LIVE work of fiction in a constant state of growth and evolution.
"The Q'taxians" is updated the 3rd Tuesday of every month. These chapters sometimes go up with little to no immediate editing. The objective is to clear each arc, edit a bit as I go, then set the arc to editing phase upon completion. If you ever want to see what has been changed, there's a live change-log for every arc that I update with every major alteration (sans generic typos). I will never be going back and changing the story in any substantially meaningful way. If any plot related changes are made, it'll be for continuity's sake alone. What you read now is exactly how the story is intended to be told.
Depending on who you are, there may be quite a few. Suffice it to say, without the presence of NSFW content in the Main Story, it still has a rather mature rating. Reader discretion is advised.
For specifics, see the post below "Rating Info & Potential Triggers":
https://theqtaxians.com/2019/05/04/rating-info-potential-triggers/
Biggest warning of all: MANY TENTACLES!
At this point, I would like to begin commissioning regular artwork for the story. Specifically, comics/illustrations featuring parts of the story proper.
1 of 1
By becoming a patron, you'll instantly unlock access to 21 exclusive posts
By becoming a patron, you'll instantly unlock access to 21 exclusive posts
Recent posts by The Q'taxians
How it works
Get started in 2 minutes