Vicki Oliver
is creating Inspiration and Slow Living for Spoonies
Select a membership level
Buy us a coffee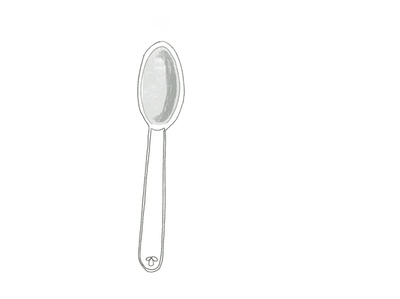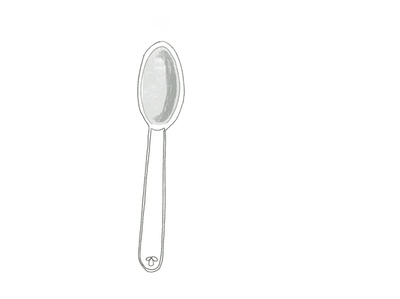 For the price of one coffee a month you can help us reach our monthly target to create the wonderful community that is There's A Wolf At My Door. Just sign up to donate and we will give you our eternal love and thanks.
Support the Podcast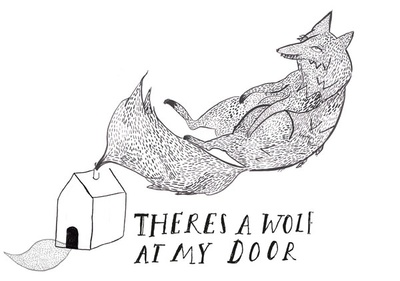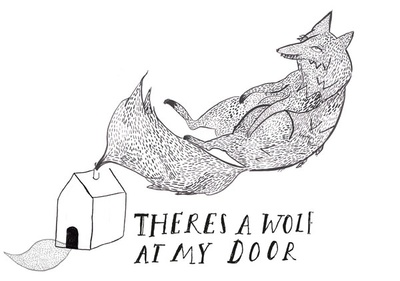 There's A Wolf At My Door the podcast is being recorded as we speak. Each episode is an insightful interview with a fellow Spoonie. It documents their story of meeting their wolf and the battle they've faced. We will talk through the triumphs and adversities and share the hero in each member of the Wolfpack. Each episode will focus on an element of Wolfpack life such as work, benefits, self care, diagnosis and representation.
If you would like to sign up to support the podcast then please hit the donation button. Your monthly donation will be helping to make this vision a reality. As a perk you be notified by email each time a new episode is released.
Keep our resources accessible
It is vital for 'There's a Wolf at My Door' to keep its costs low and affordable. That is because many of the community members will be on low incomes and/or benefits.
- "People living with a disability face extra costs on average of £570 a month as a result of their impairment, according to disability charity  Scope.
This 'disability price tag' costs an average of £6,840 a year; however, one in four disabled people pay over £12,000 a year extra due to their condition." Turn2us.org.uk
- "A detailed new report commissioned by the Joseph Rowntree Foundation finds that almost half of people in poverty in the UK are disabled or live in a household with a disabled person." www.disabilityrightsuk.org
We are asking those who can afford to, to contribute towards keeping this community a free or low-cost space. For just £10 a month you will contribute to the running costs and development of this space. In the future, we will also be able to offer discounted resources to those in receipt of benefits.
About Vicki Oliver
Welcome to my beautiful space. I'm Vicki, a Spoonie, who loves to craft, bake, be in nature, meet people and build community. I have learnt to thrive with a chronic illness through determination, slow living and creativity and want to share some of this with other spoonies. Throughout my working career I have delivered workshops in arts and drama to children, young people and adults. I learned time and time again that whilst our hands and bodies are busy we open our hearts and minds, and enable communication and connection to others. But everything changed when I got sick and did'nt recover.

Theres a Wolf at My Door

I describe living with chronic illness like living with a wolf constantly at your door. She is the uninvited villain (from fairytales) who creates disruption and havoc. She often stops you leaving the house and if you fight her you are left wounded and scarred. She takes on many forms: physical, mental, social and political. She doesn't just affect one person but often the whole household she visits. She creates #SpoonieProblems such as loss of mobility, low energy, loss of income and insolvency, weight gain, prejudice and homelessness.

Despite coming close I've never given up and through tenacity and resilience and the support of others found a way to live with the wolf. Being online has has given me a life back when the 'real' world is often inaccessible. The online space of Instagram, and my blog, has provided a community to reach out to and a place where I am able to share my life (growing, creating and baking) and #SpoonieSolutions.  

What is coming:

After 6 years of sporadic blogging I am now ready to create a space in which we build a new community of spoonies who can tell their stories, share solutions to Spoonie problems, and challenge the world in which we face many difficulties.

If you want this space to happen and would like to help me build this incredible new opportunity please donate. All donations will fund my learning, writing, sharing via social media and my up and coming podcast and newsletter for subscribers.

What's next: 

- NOW Facilitating the free and open online community spaces (Facebook and Instagram). The vision for this is a safe and non judgemental space in which people can explore their experiences of living with a wolf. It is not a place of comparison but a place of support and advocacy. It's a place in which we can creatively explore being a wolf pack.
- NOW Informative and creative monthly blog posts about Wolfpack issues or creative and slow living adapted activities.
- COMING IN SEPTEMBER Season one of the podcast. A fortnightly podcast. Each episode is an interview with a 'spoonie' to talk through their stories of triumph and adversity when living with a wolf. Plus the insightful and adaptive ways they manage their wolf.
- COMING IN THE AUTUMN A monthly newsletter embracing the seasons and the outdoors including tips, tutorials and resources directly to your inbox (subscription only)

What your pledges cover

Because of my illness I have been assessed as unable to work full time. I am in receipt of benefits and cannot change this currently as my health is unstable and unlikely to improve. This means the work that I do in creating all this is for free and I am not paid. It also means that I cannot afford the things that I need to make high quality and beautiful work I desire and that this space deserves. The money raised here will go directly towards equipment such as a camera, voice recorder, comfortable desk and chair to write at, accessibility software etc. It will also cover the costs of domain, software and hosting. It will allow me to reach out and make genuine collaborations with othersIt may also go towards the odd cup of coffee to keep me writing!

If the podcast is your thing then please fund this goal. The podcast is a chance for me to collaborate with other spoonies and share their triumphant stories world-wide. Podcasts are my flare up friend and I want make this accessible format something spoonies can share. The money will go towards the running costs and eventually a voice recorder to record my interviews. Help me shout my voice from the rooftops and click become a patreon.
1 of 2
Become a patron to
Connect via private message
Recent posts by Vicki Oliver
How it works
Get started in 2 minutes