Elliot Coll (The Retro Future)
is creating videos about restoring GameBoys
Select a membership level
Mr. Shine
Limited (447 remaining)
Benefits:
- Exclusive Access to my Patron Only Discord
- Behind the scenes of The Retro Future
- Regular updates and posts

$2 about 500 views. You are watching my videos 500 times by supporting me with two of your US dollars. No one wants to watch the same video 500 times. Come hang out in Discord in the Patron Only EXCLUSIVE super cool chat room where we talk about (it's a secret).



Includes Discord benefits
Loved GameBoy
Limited (74 remaining)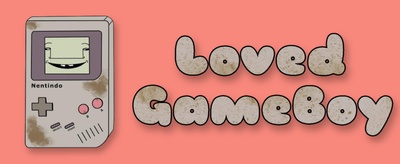 Benefits:
- Monthly bonus video only available on Patreon
- Exclusive Access to my Patron Only Discord
- Behind the scenes of The Retro Future
- Regular updates and posts

Thats right! for just $5, not only will you be hugely supporting the channel, but you will have access to a monthly exclusive video which will never be made public to anyone other than you lovely lot*

*and any tier above this one! 

Isopropyl Alcohol
Limited (10 remaining)
Benefits:
- Monthly bonus video only available on Patreon
- Exclusive Access to my Patron Only Discord
- Behind the scenes of The Retro Future
- Regular updates and posts

I currently do not have anything additional to offer for this tier. I do plan to do exclusive live streams and discord voice chats. But logistically this would not work at this time! For now, if you do decide to pledge an extra $5 for this tier, I can only say a huge thank you.
About
Background
Hello!
I have been making videos on YouTube for the past 9 years. For as long as I can remember I have loved tinkering with things. Taking them apart, fixing them, modifying them & sometimes, utterly ruining and destroying them in the process!
As well as that, I have always had an involvement in video making. I loved going to the skate park when I was younger and there are 
videos of me
which go back as far as 9 years on YouTube. When videos weren't being made of me at the skate park, I was making 
my own videos
on various topics. 
The Retro Future was created on the 22 of October 2016. Since then I have made over 300 videos documenting my passion for handheld game consoles. Repairing them, modifying them, reviewing them - you name it! Im not sure specifically what interests me about handhelds over regular TV home consoles, but I think it has something to do with how fascinated I am by the technology that has been crammed into such small devices. 
Theres no way I could have ever imagined I would be here right now making videos to over 213,000 people which have been seen by almost 30,000,000 people. I am honestly numb to those figures as they are just so overwhelming. All I know is that I want to continue making videos as it is my absolute passion and hobby. I love the community I have built and it warms my heart that people are interested in the videos I make, and what I have to say about my hobby!
The Problem


Youtube is a place for people to make videos. And people are stupid. And stupid videos get made. YouTubers earn money by companies giving Google large budgets and their advertisements, which then get plastered all over ever corner of the internet. Im not sure about you, but I wouldn't want my multi-billion dollar company having its name associated at the start of an incredibly controversial video which contains lots of nasty things which no one should ever be exposed too. Unfortunately, lots of companies no longer advertise on the platform as they have no discretion on which videos google put their ads on, so they just pulled out entirely!
Obviously these advertisements are hugely profitable to an already insanely large company, Google - So they have started to crack down on controversial videos. There is a lot of videos on YouTube, and Dave who works from 9:00 - 17:00 in Google HQ can't manage reviewing every single video which is released onto the platform, because there is 1,300,000,000 videos. 300 Hours of video are uploaded to YouTube every minute, and Dave (no matter how many RedBulls he drinks) can't manage that!
So Google being Google, they use computer learning to scan these videos and figure out which videos are controversial, and which ones are not, thus resulting in "de-monetisation". Computers don't always get things right and mistakes can be made. If your harmless innocent video gets de-monetised you are some what screwed.. By the time YouTube get round to manually reviewing your video, you have lost all of the ad revenue on it as the traffic slows down typically after 48 hours to a mere 100 views an hour or so. Which just doesn't earn even pennies. 
As well as that, there are various other issues which YouTubers face, copy right strikes & COPPA to name a few. I wont go into all of that! But let's just conclude this by saying A LOT of things are outside of our control, which can ultimately vastly effect our income.
Where You Can Help


Small YouTubers like me genuinely only make enough money to pay the bills and save a little towards buying an apartment! So any slight fluctuation in my salary each month is hugely impactful. I understand the fortunate position I am in making videos & If I had to go back to work in a regular office job for example, I would almost certainly continue to make videos! Just at a far less frequent rate.
Supporting my channel on Patreon is a way where I can financially plan around a more certain income. If I can get as much as 35% off my YouTube monthly ad revenue income on Patreon, all of my fears of the "out-of-my-control-issues" would be greatly reduced. This would give me a nice certainty that what ever the changes are in YouTubes policy, or however poorly my videos may perform. I will have my amazing Patrons who can help me continue to make content as frequently as I do.
Honestly if you have read this far you are an absolute legend.
Thank you so much for your support & consideration.
Elliot Coll
The Retro Future
At 500 Patrons I will do the most spectacular unimaginable thing that even I cannot imagine right now.
1 of 1
Become a patron to
Unlock 35 exclusive posts
Connect via private message
Recent posts by Elliot Coll (The Retro Future)
How it works
Get started in 2 minutes