Sue Brown-Moore, professional developmental editor
is creating courses, pro tips, and inspiration for romance writers
Select a membership level
Editor love
Like most romance authors, editors struggle to make a living wage, especially in areas of the country where the cost of living continues to rise (I live in San Francisco). Whether you are on a limited budget or just want to support my career, this $1 option is a great way to let me know you appreciate what I'm offering.
You'll get easy access to all of my updates, announcements, teasers, and non-Patreon content. 
Thank you. From the bottom of my romance-loving heart. Your support matters. <3
Psst! Not ready (or can't afford) to sponsor me? Follow me for FREE here on Patreon to keep in touch.
Romantic Inspiration & Motivation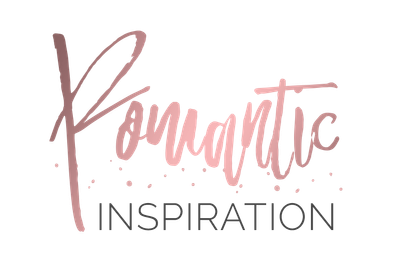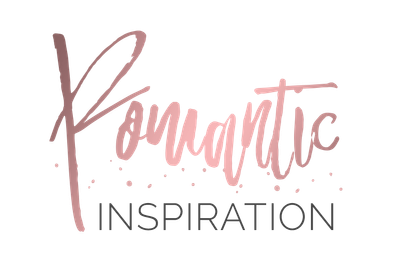 This tier is perfect for writers who need a little extra nudge and boost to get the month started, and for those who work from home and crave a little extra outside connection. 
It's also a great starting point for aspiring romance authors and those who are just beginning the writing journey. 
In addition to the perks of the previous group...
The first week of every month, you'll get access to a Patreon-exclusive inspirational or motivational post. Feel free to leave a comment and chat with other Romantics on the post!
Getting started is SO HARD. I feel you. I got you!
Romantic Resources
Learning and self-education would be so much simpler if the resources were easier to find. Wouldn't it be great if someone curated monthly recommendations just for romance writers? If you're nodding along with me, this group may just be your sweet spot.
In addition to the perks of all the previous groups...
I'll share a writing course, book, blog, or video recommendation—hand-selected to target various romance-writing niches or challenges—in the third week of every month. That means you'll be hearing from me (just about) every two weeks, which is a great way to stay connected, inspired, and motivated. 
Voting privileges! Vote on new perks and topics for upcoming posts, videos, and courses.
About Sue Brown-Moore, professional developmental editor
Ever wish you had your own personal writing coach?
A professional editor you could check in with regularly and not need to schedule crazy far in advance? A kindred soul to help fill your creative well with inspiration and encouragement? Real examples of line editing techniques and clutch pro tips? And wouldn't it be great if that someone specialized in
your
genre? I feel you!
As a full-time developmental editor for romance books, I find myself giving the same one-on-one advice over and over—
dynamic and focused feedback that can be hard to find
in the sea of blogs and podcasts and workshops out there. And since my schedule fills up 6-9 months in advance, I rarely get the chance to take on new authors for full dev edits.
That's why I am SO EXCITED to start this Patreon channel. Whether you just want some
inspiration & tips
to start your week off right or need targeted 
personal feedback
, and whether you're a
brand new romance writer
or a
seasoned pro
who lives, breathes, and preaches the almighty HEA, I have a place for you on my team. 
Join the Romantic Inspiration, Resources, Pro Tips, or Line Edit Lessons group to buff up your
foundational skills
and learn new
tips and tricks for common problems
. Level up your skills through some simple and easy techniques to
refine your voice and take your writing to the next level
. Planning to submit to a publisher or agent? I've got tips for that too. 
If you're looking for a more hands-on approach and want to collaborate with me personally, I will tailor my recommendations just for you. Check out the Pro Level membership tiers if you need a romance editor in your pocket, whether just for this month or ongoing.
Availability is limited, and Romantics in my Line Edit Lessons group will get first dibs on any spots that open up after the Pro Levels are filled.
Come here to get your storytelling foundation, your quick-fix tips, your encouragement and inspiration, and even some one-on-one time to dig into a story problem.
I've got membership levels starting from $3, so
 choose the perks that best fit your writing journey, and
join The Romantics
!
New to my editing and coaching style? Pop over to my website, 
DaVinciKittie.com
and check out some of the 
books I've edited
(and scope out a few of my 
Tips & Techniques posts
), or visit me on 
Twitter
and
Instagram
@davincikittie
. If you're in the mood for some girl-time romance chat, come hang out with me on my podcast, 
Infatuated
.
For those of you just joining me, I can't
wait
to get to know you! For my returning authors,
welcome back
!! Let's make some romance magic together. <3
~~~~~~~~
Psst! When you
subscribe to the Romantic Line Edits group
or a higher tier for three consecutive months, I'll mail you this
Patreon-exclusive sticker
(even if you live outside the USA):
See your name on my site!

Giving back and paying it forward is so important, and it's part of what makes our romance community so tightly knit. As a thank you for supporting me, I'll add a special recognition section* to my website with a list of all my current Patrons when we hit the 25 subscribers mark! Here's what you'll get:
Your name (pen, if you prefer) on my website* for the duration of your monthly support

And as a special perk for the early birds, the first 10 to subscribe (at any level) will be dubbed Founding Members and get**:

A special Founding Member badge by your name on my Patron website list
A link to your website 
*Recognition is completely voluntary. You can choose to remain anonymous if you like.
**Must remain a monthly subscriber to keep Founder designation and link.
2 of 2
By becoming a patron, you'll instantly unlock access to 32 exclusive posts
By becoming a patron, you'll instantly unlock access to 32 exclusive posts
Recent posts by Sue Brown-Moore, professional developmental editor
How it works
Get started in 2 minutes