The Scoop
is creating Torch Fat And Tone Legs At Home
About The Scoop
The Scoop is
the world's first at-home lateral trainer
that is
affordable, effective
and
easy to use
. Lateral training is scientifically proven to be the most effective form of cardio - it
burns more calories, targets more muscles, and takes less time
than traditional machines like treadmills and bikes.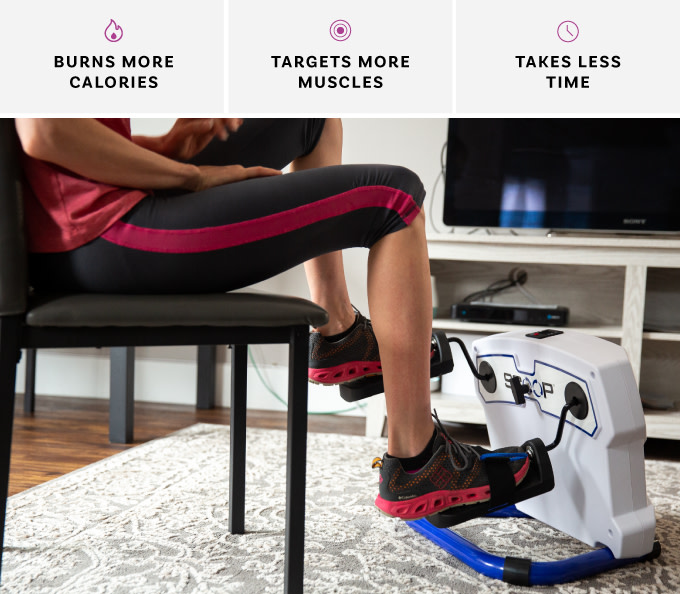 Other lateral trainers cost upwards of $4,000 and take up a lot of space! The Scoop is the
world's ONLY affordable lateral trainer that fits anywhere.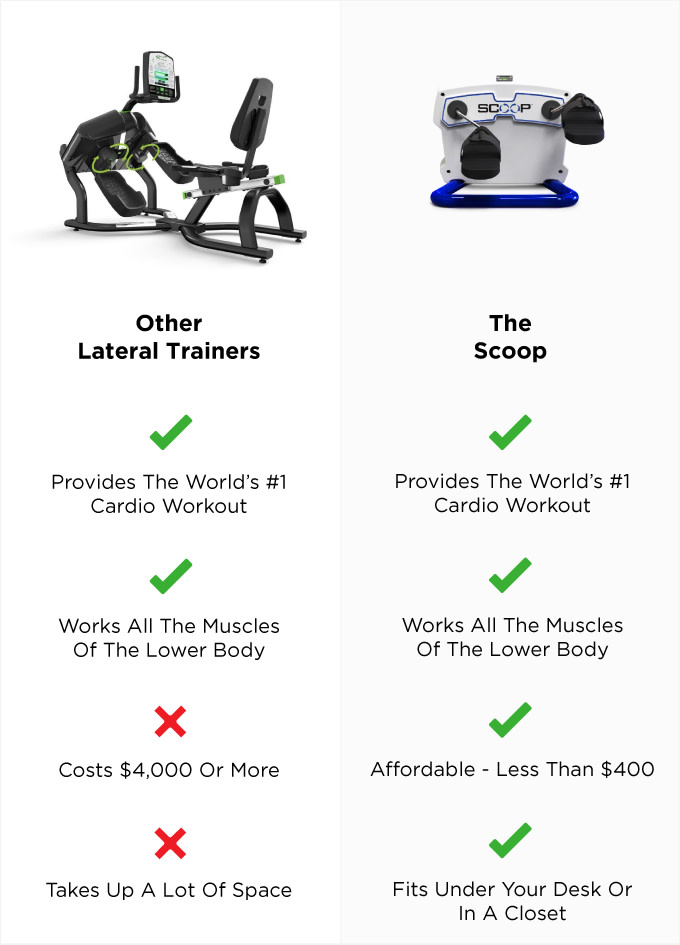 With The Scoop, you don't have to pay a fortune to get all the advantages of lateral training in the comfort of your home.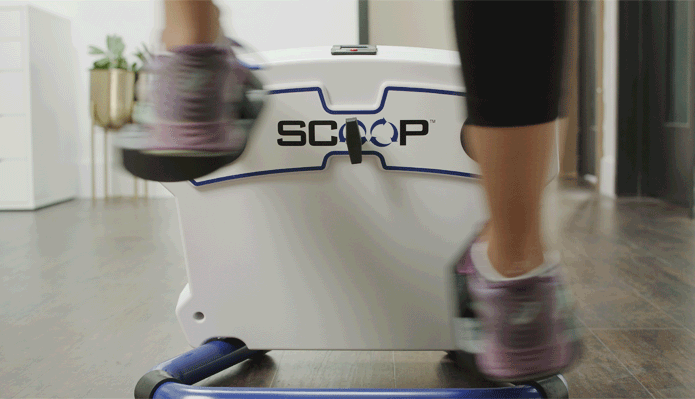 The Scoop is the best way to tone your legs
and get that
perfect booty
. Because it gives you a complete 360 degree lower body workout, you'll tone
even difficult areas like your inner and outer thighs
. Bikes, treadmills, and ellipticals can't do that.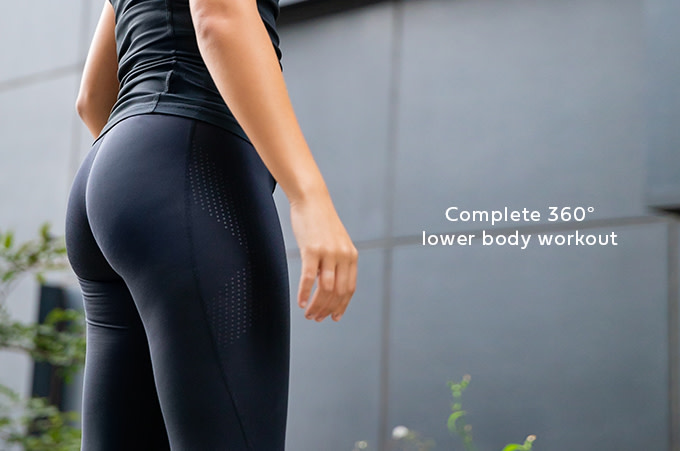 Plus, The Scoop's patented low-impact motion protects your joints and actually supports your knees and
hips to help prevent injury
while you tone -
building your strength and balance.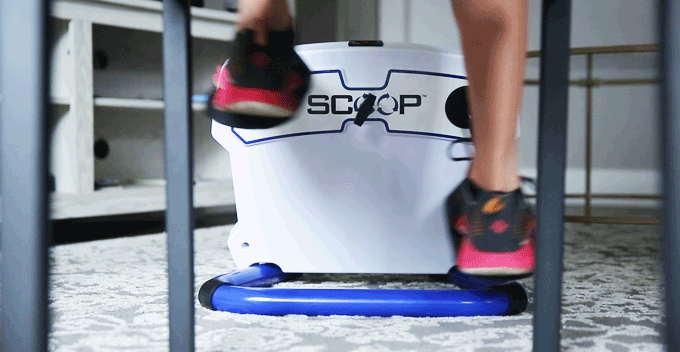 The Scoop's unique bi-directional design also
gives you versatility
- simply move in one direction to work out your
glutes and inner thighs
and switch it up to work out your
glutes and outer thighs
. One machine for two distinct workouts!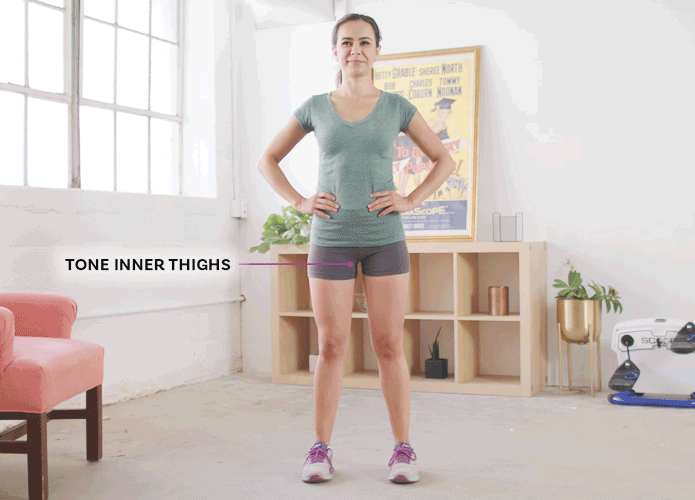 Not only that, The Scoop's lateral movement also
increases your hip flexibility, activates your core
and strengthens the muscles that
support your hips and knees
. This can help improve your balance, and increase strength and mobility while reducing risk of injury.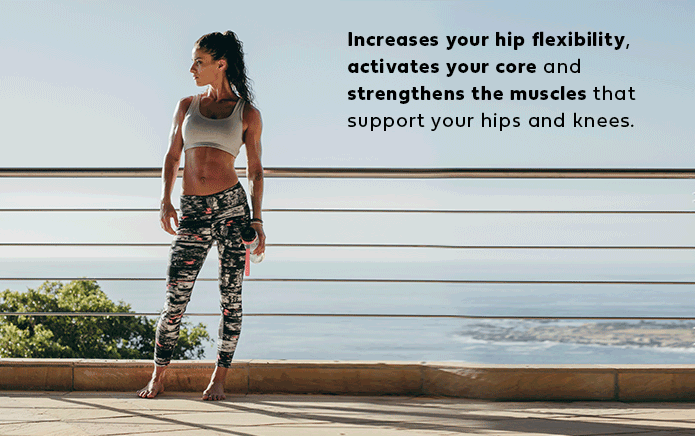 Traditional cardio machines only work the body in one direction.
Bikes, steppers, treadmills, ellipticals all move your body front to back only, which means your results are only focused on the front and back of your body.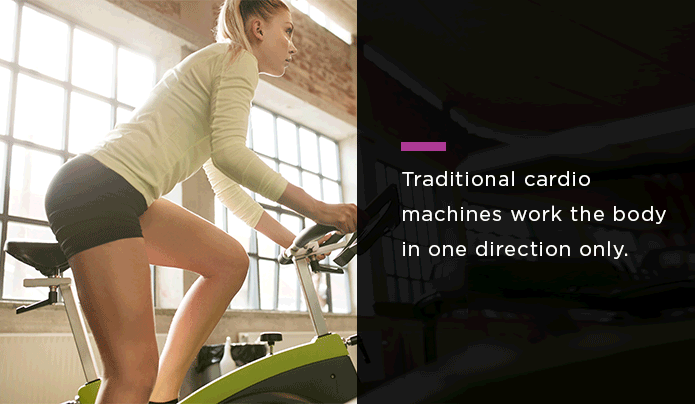 Lateral trainers work your body
side to side
and front to back simultaneously. This means they
work more muscles
at the same time. With lateral training, you work the total lower body
360 degrees.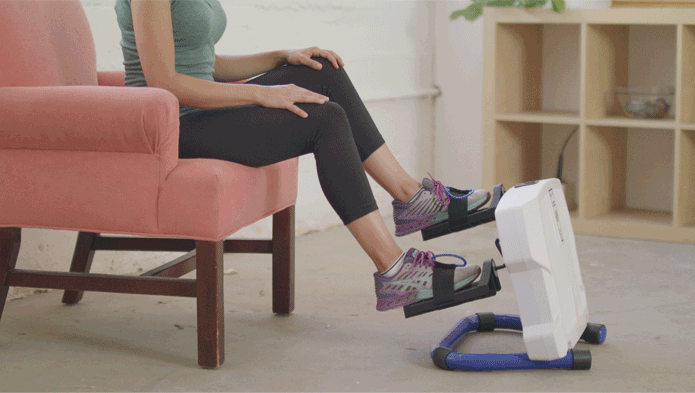 With The Scoop, you get
all the benefits of lateral training
without having to leave your chair! No expensive equipment or gym memberships - you can burn calories
faster and easier
at home. In fact, The Scoop can
burn up to 500 calories in an hour!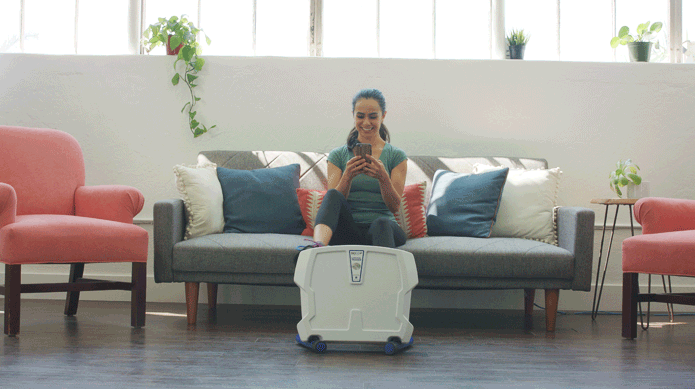 The Scoop is extremely convenient and easy to use.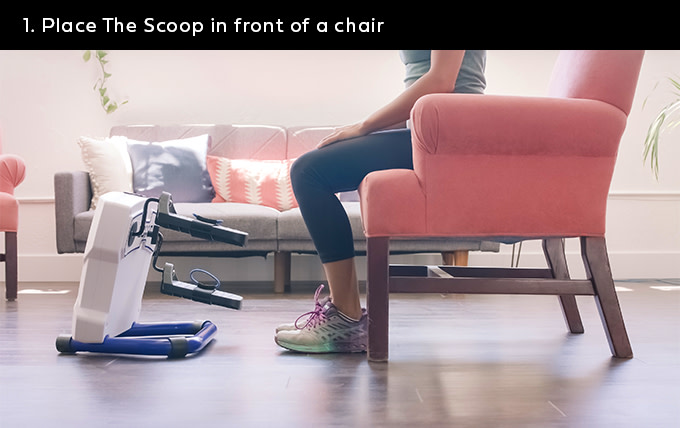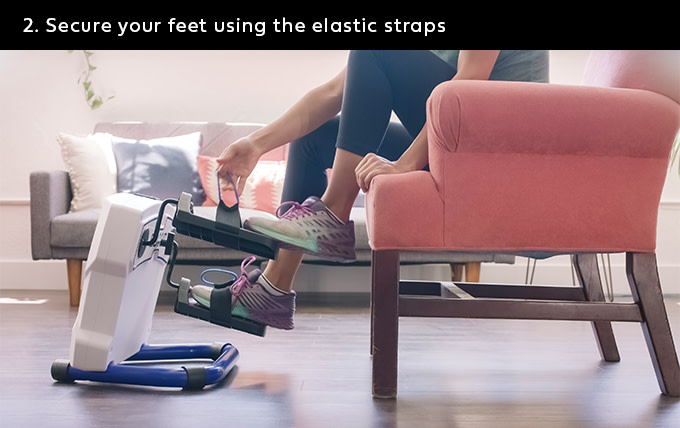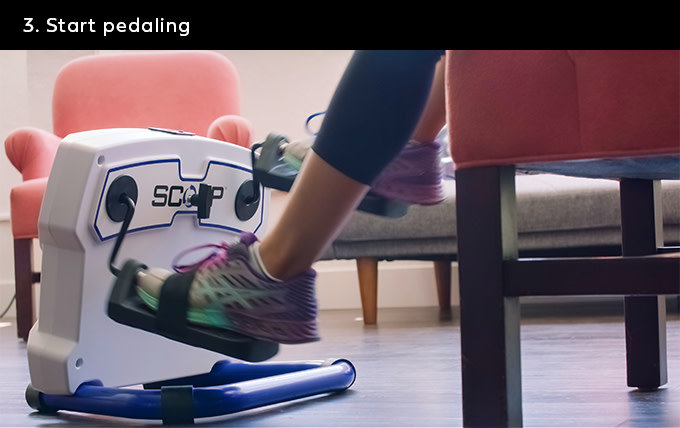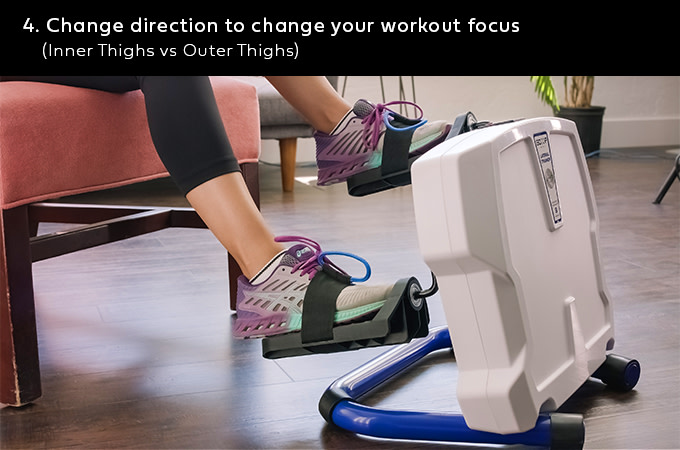 The Scoop is
ultra-compact and lightweight
. It can easily fit under a desk for a session while you work, then quickly tucked away when not in use.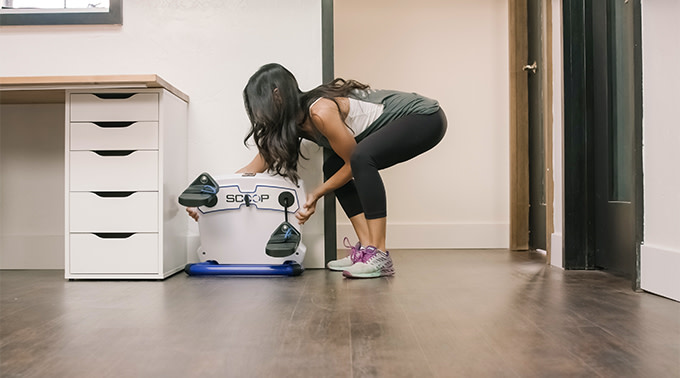 Pull it out whenever you want and workout wherever you want. No bulky equipment -
save space and save effort.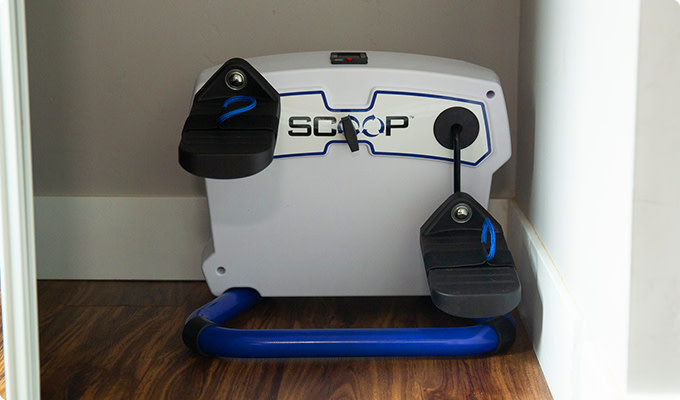 Need some variety in your workout? Don't worry! The Scoop is bi-directional and features adjustable tension.
Dial up or dial down your workout and exercise different muscle groups
by changing your pedaling direction. Customize your routine and ramp up the intensity however you want.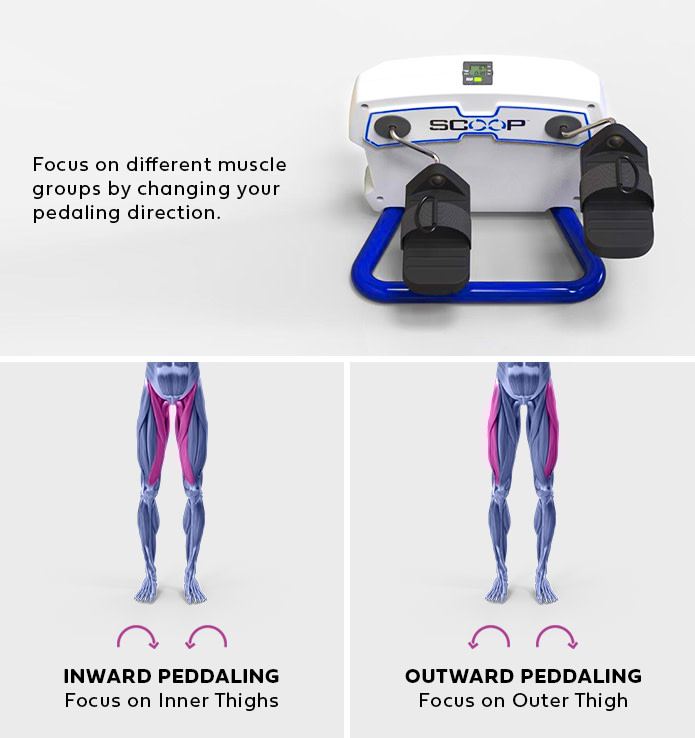 A built-in 4 function
fitness tracker tracks your time, distance, speed, and calories burned
during your workout - making it easy for you to track your progress and hit your goals.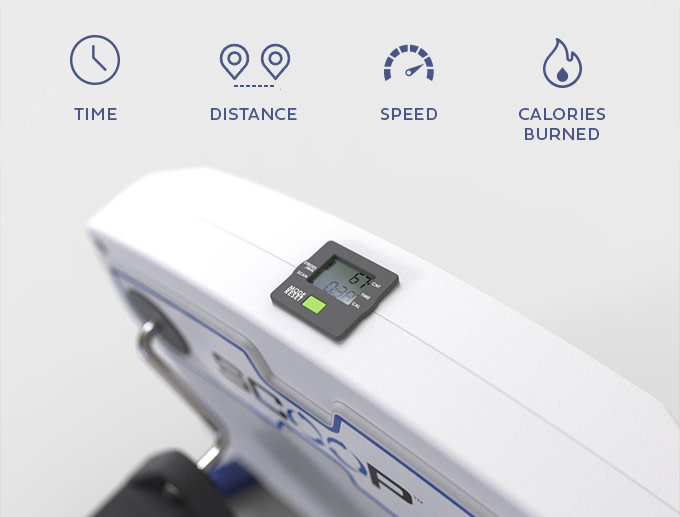 Too busy at work? Not enough time to watch your favorite show? With The Scoop, you can
get in your workout and get stuff done
at the same time. Burn away calories as you enjoy your Netflix binge and tone your legs and glutes while checking your emails or tackling a work project.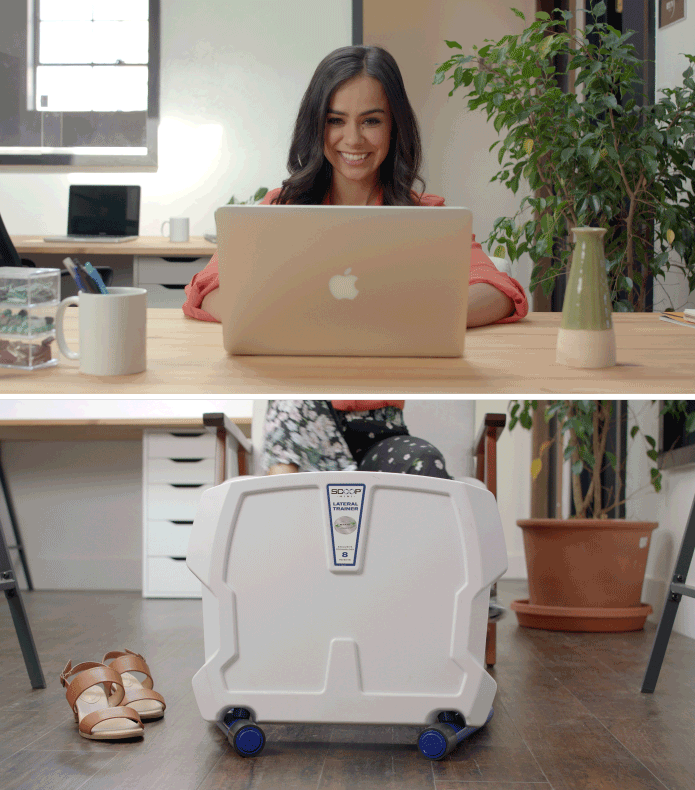 Burning fat and toning muscles has never been easier. With The Scoop, you'll work out your entire lower body
from hips to thighs to booty all from the comfort of your home.