Scott Leese - "Scotty's Little Sales Club"
is creating Sales & Leadership Micro Communities
Select a membership level
All-access Patron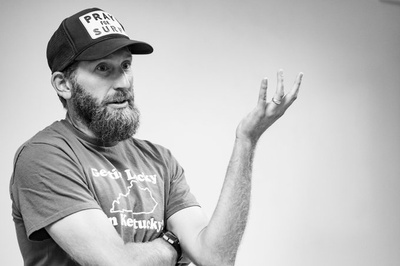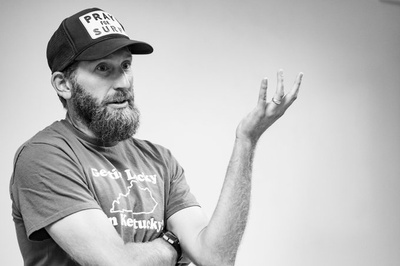 Includes
:
Audiobook version of my book "Addicted to the Process"
Direct Communication via text - yes, access to my direct cell number
Optional Featured Appearance by YOU on The Surf & Sales Podcast
Tequila Tuesday Happy Hour Q & A's - rants with a smile
Personalized Monthly Trainings - tell me what you want
25% off any surfandsales.com event you choose to attend
Monthly Livestreams with guests of your request!
Bonus episodes of The Surf and Sales Podcast
Access to nearly 20 years of unpublished sales training materials
Monthly Book and Podcast Discussions
About Scott Leese - "Scotty's Little Sales Club"
A few years ago because I felt like a movement was needed away from macro and platform, and towards community, micro and impact. So I did something about it, and built Surf and Sales. The same thing is happening with my Thursday Night Sales events. The same thing is happening with social platforms like LinkedIn that are too noisy now. So I'm really excited to move this way. Go small or Stay home might be our new motto! I am ready to lean further into something I'm realizing is a passion of mine. Creating sales and leadership micro communities.

My entire professional career has been spent building and scaling sales orgs at SaaS companies. This is my private Patreon Community where I will be working hard to add value to your lives, and help you sell more, be a better leader, and navigate your career and personal branding goals. My passion for sales, community and supporting others is the reason this site exists.

Here is where we can go even deeper on topics and experiences. I appreciate the sales community at large and will always support it, but I also enjoy the intimacy of a smaller community. It's also where you will get the raw unfiltered version of me. I'm not a normal sales leader. I look like a homeless person. I curse like a sailor. I speak out against companies and leader who mistreat employees, and I shed light on subjects others are unwilling to discuss.

I have nearly 20 years worth of sales trainings and methodologies that have helped me become successful and I want to share them with you. Yes, you will still find me hosting The Surf and Sales Podcast, Thursday Night Sales, and publishing content on LinkedIn and Twitter. But I want to support others in a more personal way. A more powerful way.

If you know me already, you know I tell it like it is and now you will get a chance to see me unfiltered. A behind the scenes interaction and glimpse into how I go about my work and my life, and I hope you join me in this journey to improve ourselves while enriching as many lives as possible along the way.

Core community of highly engaged group members.
1 of 1
Become a patron to
Unlock 394 exclusive posts
Connect via private message
Recent posts by Scott Leese - "Scotty's Little Sales Club"
How it works
Get started in 2 minutes