The Secret Subject
is creating Erotic Hypnosis and Kinky ASMR
Select a membership level
Early Files
You want to get all my files earlier than everyone on YouTube! I mean, that's understandable no one likes to wait for things these days...
You will get:
Early YouTube Video Releases
High Quality Downloads of all my SFW (safe for work) files
Access to the patron only areas on Discord as well as the ability to use custom emojis
Includes Discord benefits
Whispered Submission
Welcome to Whispered Submission, a tasty tease of what's to come in the higher tiers...
For $5 per month you will get: 
ALL PREVIOUS REWARDS
The background subliminals for my brainwashing files
Basic mantra loops
Short kinky ASMR audio adventures
Access to any stories or scripts I write
Includes Discord benefits
Lovely Listener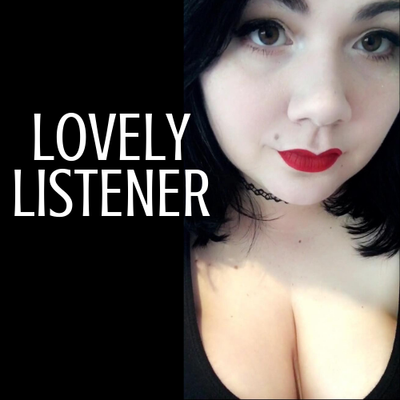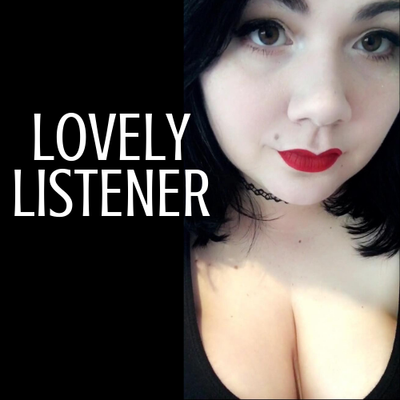 Ahh so you LOVE to listen to my voice? I get that a lot so it makes sense, and don't worry, listening to me always ends in a fun, consensually kinky time...
You will get:
ALL PREVIOUS REWARDS
Exclusive access to the monthly secret file
18+ Themed Audio Tracks which includes femdom, bimbofication, arousal themes, fantasy files, the works!
An adult themed livestream at the start of each month
Access to secret files at the end of each month
Includes Discord benefits
About The Secret Subject
A Certified Hypnotist and Professional Femdom from New Zealand, The Secret Subject knows the right buttons to push to get you deeper into trance and into her control. This is the place for REAL erotic hypnosis, based in technique and created to trance-send you into new depths of exploring kink!By supporting The Secret Subject on Patreon you can expect:
Lots of files!  With theme variety every month. Each patron gets YouTube uploads early as well as downloads of all of her audio files. Also, sexy erotic hypnosis and femdom work like nothing you've ever experienced before. 
Secret Files at the end of the month, most months when your support goes through as a THANK YOU! (For $15 tiers and above)
Access to the secret Patreon channels in my Discord server to talk to me directly, quickly and easily. 
Plenty of exciting tier related perks! (Check the tier system for more details)
Thank for you much for the continued support and don't forget to KEEP IT TRANCEY!
XOXO The Secret Subject

Where to Start:
A lot of people ask me where to start your hypnosis journey. While there is no set starting point a great file to do if you haven't already is The Secret Subject Induction, this gives you the "SLEEP" trigger that is used in a lot of my work!
Also please keep this in mind. My patreon works on a CHARGE UP FRONT method. This means that you pay when you charge straight away and then again on the 1st of the month every other month. So, please keep this in mind before signing up. 
Let's take it to the next level! This will allow me to get my own professional recording booth which means more time to record and more options for content for you! Building the Lovely Listeners to a solid community. Once we hit this many patrons, I will offer you... 
An EXTRA SPECIAL, patron only HOUR LONG VIDEO LIVE STREAM session as voted BY YOU!
Patreon only livestreams once a month with hypnotic shenanigans!
Videos! I will be able to make at least one video per week using animated avatars or fun graphics as well as the occasional glimpse of my face.
6 of 6
Become a patron to
Unlock 483 exclusive posts
Connect via private message
Recent posts by The Secret Subject
How it works
Get started in 2 minutes