Simon Forster
is creating RPG maps and lairs
Select a membership level
Foundation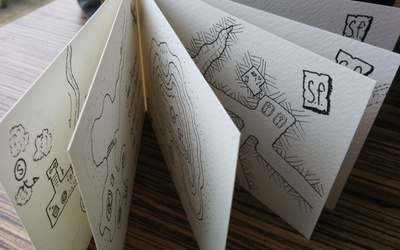 You are the foundation of this creative endeavour. You get:
Access to the new maps and lairs;
Plus access to all previous posts, including discounts for previous Books of Lairs.
Curious
As some who is curious about how these things come together, you get access to:
As $1 plus...
All work-in-progress posts, pictures, videos and any patron-exclusive adventures or maps that I create.
More Maps!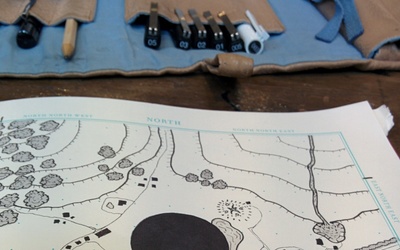 You want more maps?
You get:
As $3 plus:
A new and exclusive map every month (suggestions welcomed).
About
BOOK OF LAIRS: Dungeons
A series of books of maps/text for use with fantasy RPGs, suitable (for the most part) for typical campaigns and can be added to a setting with relative ease.
Since 2014 I have been creating a series of generic fantasy Book of Lairs, using the Adventurer, Conqueror, King System RPG (ACKS for short). After the first one proved successful, I started working on a second book, the Book of Lairs: Urban Encounters, then on a third Book of Lairs: The Vale of the Iron God that was a secluded valley with several multi-page locations, and then back to the original 2-page spread format with the fourth book, the Book of Lairs: Abandoned Places. The fifth in the series, the Book of Lairs: People & Places, ten lairs inhabited by NPCs came out last year, and the sixth and penultimate book, Book of Lairs: Desolation, was released in August 2019, which featured twelve larger locations themed around desolation, and set in a region known as the Desolation.

And now, the final book begins: the Book of Lairs: Dungeons, which I am envisioning as a set of twelve dungeon-tile lairs and another six entrance/exit lairs, that can be fitted together in different ways and produced as a small random dungeon.

In addition, higher tiers receive work-in-progress posts, and additional maps, as well as early previews of additional lair maps for the ACKS: Lairs & Encounters book, which I started drawing more of last year.

For all who pledge, whatever amount and for whatever length of time: thank you! Without your support I wouldn't be able to keep up buying the pens and paper that I use to draw these maps, and I truly do appreciate all the support you have given me.
Thank you,
Simon.
www.theskyfullofdust.co.uk


Tiers
$1 or more: all patrons will receive the spreads of each location as I produce them, on a monthly basis.
$3 or more: all higher level pledges will also have access to whatever work-in-progress pictures, videos and examples that I manage to produce. Again, these should be coming out at least once a month.
$15 or more: in addition, I shall be drawing exclusive maps that will only be available for those at this highest level. I'll just draw what inspires me unless you have any suggestions.
Previous Work:
Custom illustrations!
For every month at this goal I'll be commissioning art for the book rather than relying on stock art.


1 of 1
By becoming a patron, you'll instantly unlock access to 280 exclusive posts
By becoming a patron, you'll instantly unlock access to 280 exclusive posts
Recent posts by Simon Forster