The Snake Charmer
is creating Music Videos
Select a membership level
Get exclusive patron-only merch
Well Wisher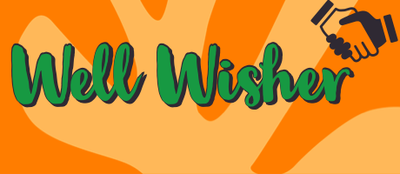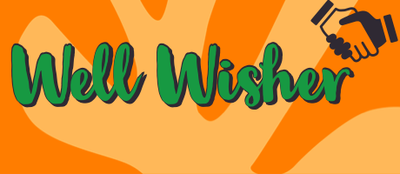 You came here cuz you want to see me grow and support me in whatever way you can. Thank you!
Access to Patron only posts
Early access to Merch launch, sales
You get to vote and have say for whenever we have a poll on questions about my next project
I will answer to your messages personally in the inbox here
Inside updates of my life, what im upto, whats coming next
Loyal Patron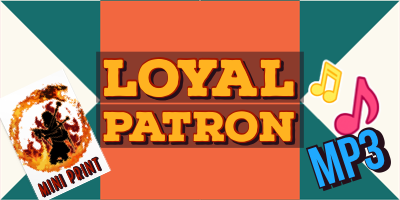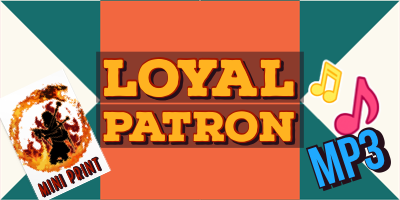 Thanks for taking that extra leap!! Here is what's included:
Free MP3/Wav file of each of my upcoming release from the day you join in!!
Free MERCH! The Snake Charmer Mini Print!
You get to watch new music videos BEFORE the world does, 1 day early exclusive premiere to my future videos
Plus the $1 benefits included 
Free Mini Print of The Snake Charmer Official Logo!
Badass Patron!
Thanks alot for supporting me generously! As your reward, you get:
Free MP3 to ALL MY MUSIC
FREE MERCH -  The Snake Charmer Exclusive Cut out Sticker
(Shipped after 3rd month of pledge)
Your Name at the end of all my videos!! (I want to show the world your awesomeness)
You get to watch Exclusive premiere to my new music videos, BEFORE the world sees it!
And all $1 Patron Benefits too
Exclusive cut out Sticker after 3rd month of pledge
About The Snake Charmer
Hey You! Thank you so much for coming to my Patreon Page 😊. The fact that you want to consider supporting me is so damn sweet ❤️
About Me:

My name is
Archy Jay
My journey in discovering, learning and playing bagpipes as a girl from India where this instrument is really uncommon has not been easy. Im majorly a self taught Bagpiper.
I have been regularly making music videos on my
Youtube channel
"The Snake Charmer".
In life i've always liked, rather "drawn" to taking roads less travelled (kind of cliche haha) but thats how i have always been. Even with Bagpipe music, i wanted to bring something fun, fresh to the table and thats what my project is all about. I want to change the way you see Bagpipes and know Bagpipe music and im hoping, you could join me here on becoming a KEY FACTOR to making that aim a success!
Why i need your Patreon Support?
To create and Survive. Most artists give up on their dreams almost always due to lack of funds. As technology grows, earning just by digital sales of your music has become less and less over the years. It's hard to both survive and create something spectacular for your viewers in that much money. Its crazy how some of the least monetary rewarding professions like Independent Musician, photography etc requires CRAZYY amount of investment in your gears, costumes, shoots, locations, music video, recording, upgrading equipment from time to time and soooo much more. I need your support to:
Survive as a full time musician, so i can focus soley on music and not have to do a full time job to support myself financially. Which obviously takes away alot of time.
Record music - Invest in recording gear, studio set up, the gazillion things needed to record myself. Or if need be, able to afford an expensive recording studio
Shooting Videos - This is really really important. As you've seen on my channel, i always put out quality content (esp after getting Patron support). For example my videos like Nageena, can you believe it was ALL self funded?? A music video typically can cost anywhere from $1000 - $8000 or more. So with your support, I can put into action, all my amazing video ideas which ends up costing alot to produce. Your help would mean i have nothing stopping me from bring you amazing content. 
Editing Videos - I have edited many of my videos on my own, this started because i didnt have the money to pay an editor. But this also consumes ALOT of my time, which i could put into growing the project. So with some of your support, i can hire an editor full time.
Business Plan and Growth -  I've always from the beginning focused on marketing my content (it was always through organic methods) because for people to know you, you have to spread the word. Your patreon support will empower me to takes leaps into marketing Youtube/Facebook videos and getting professionals on board whom i can hire to help me grow this wonderful project. So we all can be proud about it someday soon!! 😊
How this works?
You need to create a Patreon account to get started. Then go through all my different Tiers to support and click on any of the Reward/ Patreon tiers you are interested in (some of the tiers have really cool rewards cuz i love to spoil you! haha) and thats it, you've become my Patron and part of this exclusive family. Feel free to message me and ask me questions regarding my projects etc. Im here to answer🙏
You can cancel this payment any time if you wish to discontinue or cannot afford it any longer. Please don't be obliged to pay money if you cannot afford it, i understand how tough that is. However, if you feel you can afford (any amount) as showing your support to my work, it would really help me in this project.
Some higher tiers like
Herculean Patron, Gold Guardian, The Nageena and One in a Million
all offer year long periodic
Free Merchandise
and also many
personalised interaction with me!
!
So! Im so thankful and grateful for your support 🙏. You watching and appreciating my video itself means a lot and knowing that some of you would want to sign up to my patreon and be a  part in the journey to my dream, will mean the world to me! Lets do this 🤩
Once we reach to a 1000 Patrons

I can travel to much better locations or hire expensive studios/venues for a Video shoot.
Explore and work with other freelance Music producers from the industry and make more songs than where im at now.
I can successfully hire a full time editor and accelerate the release of my videos.
I can hire a team (Manager, social media marketer) to grow at a much better pace.
Invest in a new set of Bagpipes
1 of 1
By becoming a patron, you'll instantly unlock access to 113 exclusive posts
By becoming a patron, you'll instantly unlock access to 113 exclusive posts
Recent posts by The Snake Charmer
How it works
Get started in 2 minutes