The Spire Network
is creating games for Minecraft & Hytale
Select a membership level
Supporter
You're the roots of all our efforts. All contributions are vital to the success of our network and for that, we thank you. Here are your benefits…

Discord "Supporter" rank.
Access to Patron-only posts & sneak peeks.
Access to Discord #supporters chat where we give insight on our projects.
The benefit of being a part of the creation of this network.
Includes Discord benefits
Contributor
We greatly appreciate your contribution to the Spire Network family. Here are your benefits…
All previous tier benefits as well as…
Occasional codes for free in-game items.
Occasional discount codes for our store.
Priority whitelisting for Westworld.
Includes Discord benefits
Inspirer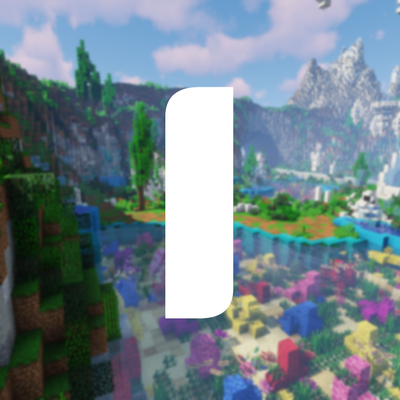 You must really like what we do and that alone inspires us to continue creating these games. You enable the possibility of our work and we appreciate you immensely. Here are your benefits…
All previous tier benefits as well as…
Your name in the Las Mudas memorial on Westworld.
Priority access to test gamemodes before their release.
Includes Discord benefits
About
The Spire Network is a collection of unique gamemodes for Minecraft & Hytale - created by CookiesNom & Sixbits.
Using hundreds of 3D models, builds, unique ideas and mechanics The Spire Network offers you some of Minecraft/Hytale's most unique unorthodox gamemodes. These games span from roleplaying environments to shooters and unique survival experiences. Some of these gamemodes planned and being worked on consist of...
Westworld is the ultimate roleplaying experience. Travel back to the Old West of 1885 and be whoever you want to be. Rob banks, start a town, explore, hunt, start a family. Be an outlaw or a sheriff. With a working steam train, old-timey guns and an in-depth roleplay character creation system, the possibilities are endless. In Westworld - you live without limits.
Conquest is a hardcore base-building and raiding gamemode set in medieval times. One island, scarce resources, limited land, lots of enemies. Team up with friends to build your empire, specialize in different skills that contribute to your growing Kingdom. Raid and conquer your enemies using tactics and weapons unlike Minecraft has ever seen before. Will you be a powerful ruler or a useless sewer rat, this player-driven world is dangerous and only you are capable of deciding your fate.
MineScape is a recreation of RuneScape in Minecraft! Step into the world of Gielinor - a medieval fantasy realm divided into different kingdoms, regions, and cities. Players can travel throughout Gielinor via a number of methods including on foot, magical spells, or charter ships. Each region offers different types of monsters, resources, and quests to challenge players.
Dungeons of the Spire is a hack-n-slash party game made in Minecraft. It features a campaign, unique boss fights, puzzles & parkour. A unique visual overhaul to Minecraft with hundreds of 3D weapons and armor gives the game a retro arcade feel. Party up with up to four friends and take on extreme dungeons in this incredible co-op competitive dungeon-crawler experience.
The Vault is a wasteland survival game. Explore the vast wasteland scavenging for all you can find. Guns, food, armor - everything is precious. With the right amount of mined scrap and oil you could travel by motorbike or car to speed up the survival process. But be cautious, other players might want what you've got and you'll need faster vehicles, stronger weapons and smarter tactics if you plan on lasting long in this post-apocalyptic world of explosions and chaos.
Tags: minecraft, minecraft wild west roleplay, minecraft wild west rpg, minecraft fallout server, minecraft fallout 4, minecraft mmorpg, minecraft dungeon crawler, minecraft dungeons rpg, Sixbits, CookiesNom, minecraft 3D models, minescape, runescape in minecraft, mad max minecraft, minecraft rust, minecraft medieval survival
Become a patron to
Connect via private message
Recent posts by The Spire Network