Hi I'm Tal.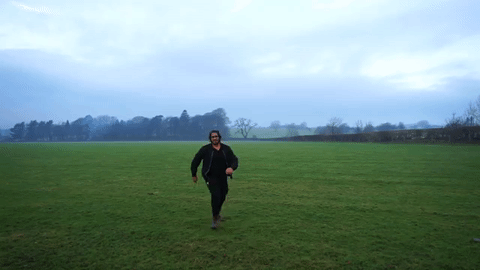 Welcome to my Patreon Page! I make
travel videos
and
budget travel tips
and
tricks
on Youtube! I live quite the
unusual life
traveling from country to country and trying to gain and learn as much as I can from our
GLOBAL CLASSROOM!
I'm a goofy and wacky guy and I'm all about having fun while I travel. 
For the past 3 years I've been exploring different countries and trying to live a life full of adventure. My core message has always been to promote a way of life that makes you happy and show people that what I do is not impossible or unattainable. I document all my travels on my very action packed and adventure filled 
youtube channel
for the world and my audience to see! 
Some of my goals for the future include:
  - Connecting people together in hopes to find like minded individuals who want to travel together (and hopefully travel with me as well) 😉
  - Exploring truly isolated, taboo, or distant locations, taking people into environments and civilizations they would not see otherwise via my videos.
  - Inspiring at least 100 people to live the life
THEY WANT!
Without a fear of financial struggles or life stability. 
Your
hard earned cash
goes directly to my pocket so I can spend it on buying bucketloads of Lucky Charms till my hearts content. 😂😂😂 All jokes aside, 100% of your money will be allocated directly to
IMPROVING
my content. If I was just budget traveling around the world my expenses would be relatively low since I'm only spending money on the bare necessities, flights and accommodations around the world. Add film making into that equation and you got a
WHOLE
lot of mullah coming out of my pocket. Camera gear, memory cards, batteries, etc. all these things have a hefty price tag and are updated and improved on almost every year. Not to mention, when you're traveling,
THINGS BREAK...
and I always want to be on top of my gear so I can continue creating content no matter the situation.
BACK UP CAMERAS GALORE!
Once you join my
Patreon
family you get to enjoy all of these awesome perks! 
   - 1on1 time with yours truly
   - Behind the scenes content (stuff that doesn't make it in the videos)
   - Travel advice and
YOUR
travel questions answered!
   - Intimate attention from me as your support means so much to me!   
So to become a Patron choose whichever reward you
LOVE
the most and join the family! 
     -Backpacker 
     -Roadtripper
     -Adventurer
     -Explorer
     -World Traveler
I'll make sure to keep this a tight knit community. I want you to get as much value as you can from your contribution. So
SHHHHH
it's gonna be our little community!