The Trouble Notes
is creating musical bridges that connect people from across the world
Select a membership level
The Troublemaker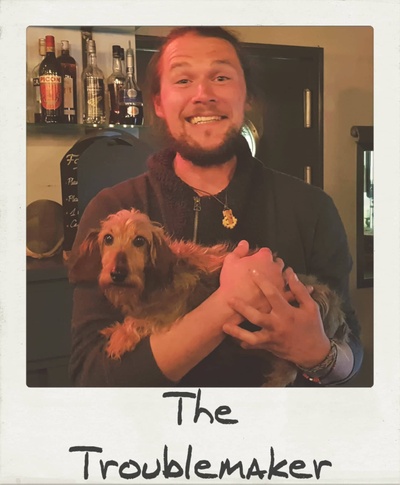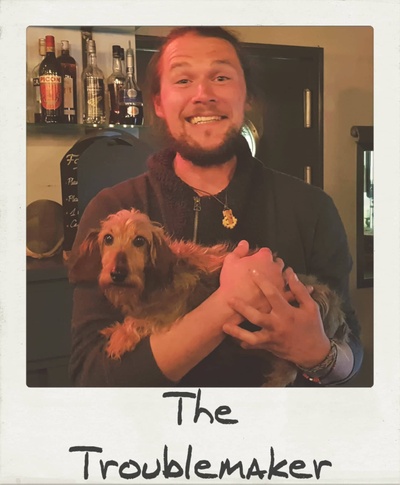 We like trouble and you want to help us making it? Perfect! You're the best! As "Troublemaker" you will experience brand new music before anyone else does! On top of it we'll provide you with background infos, inspiration and all the behind the scenes gossip you deserve to know. On top of it you'll get all the benefits from the tiers above.

Includes:
Behind the scenes content - videos and photos from tour life to the recording studio and everything in between
First access to content- access to songs & videos prior to release
Access to High-Quality Live Streams
The Trouble Notes specific Polls 

The Trouble Pass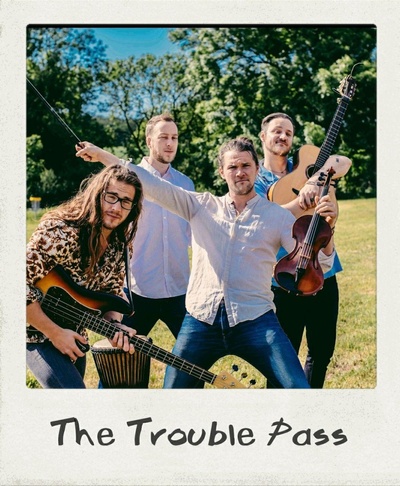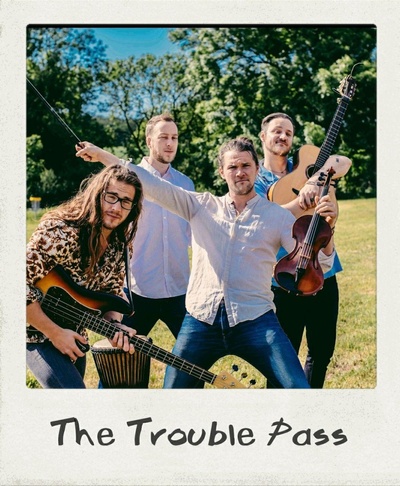 Just imagine: A new  The Trouble Notes EP / Album every year?
Sounds nice, doesn't it?
That's what we are aiming for and together with your generous contribution to the "Trouble Pass" we can afford artwork, mixing, and mastering of these recordings. Well, and of course you'll receive a signed record each year before anyone else. On top of it, you'll get all the other benefits of being a "Troublemaker".

Includes:
Behind the scenes content - videos and photos from tour life to the recording studio and everything in between
First access to content- access to songs & videos prior to release
Access to High-Quality Live Streams
A signed The Trouble Notes EP / Album 

The Trouble Note
Limited (6 remaining)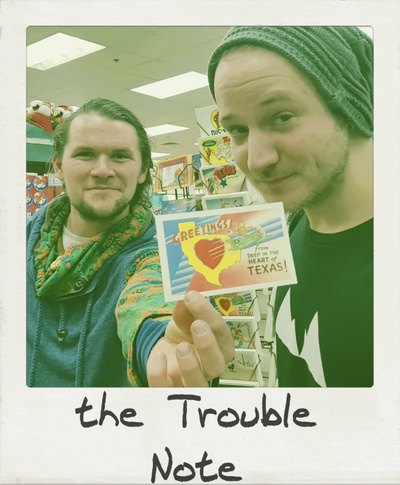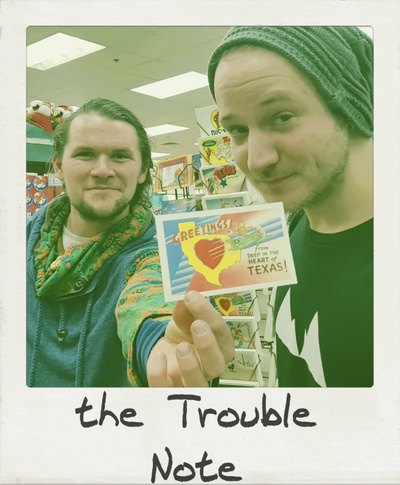 Ok friends. This is a good one! As you know we travel the world most of the year and we love to share our thoughts and impressions with all of you. So, we want to send you a personal postcard every month from all the places we visit, featuring personal greetings, information and other stories. 

Includes:
Behind the scenes content - videos and photos from tour life to the recording studio and everything in between
First access to content- access to songs & videos prior to release
Access to High-Quality Live Streams & Q&A - Sessions via Zoom & Youtube Premiere
A yearly signed The Trouble Notes EP / Album 
A monthly Postcard from yours Truly, from the beautiful places we tour. 

About The Trouble Notes
TROUBLEMAKERS!
Thank you for making it to our Patreon, the place where we share our artistic vision, tell our story and want to stay connected with as many of you as possible. We are The Trouble Notes, we are and will remain independent musicians. Something that's impossible to handle without YOU - the world's finest Troublemakers!
You literally keep our car running and our music independent, you help us spread our idea, to exchange with the world and connect people through the power of music. 

The past six years already marked a great start for the journey we chose for our life to be from now on. During that time we travelled the world, experienced different cultures, met hundreds and hundreds of lovely people, and had a wonderful time filled with joy and well… lots of TROUBLE. We rarely took a break, and earned a reputation by many as being one of the hardest working groups on the street. And we're not planning to slow down anytime soon. 
Even better - WE INVITE YOU to join and support us right here on Patreon.

As you can see to your right there are various possibilities on how to support us. Everybody can give as much as he or she can.
It doesn't matter if it's $1 or $100 - each Troublemaker is equal for us since you love what we are doing and help us remain on our Trouble Mission. 
Here on Patreon, you'll get exclusive videos, first-hand access to new music, advanced information, band-related polls, vlogs, and pretty much the closest possible opportunity to stay connected with us without actually traveling in our tourbus (but we can talk about that option as well ;-) ).

We want this Patreon to be our own creative space to make things happen, to stay in touch and to cause some digital trouble on top of the analogue one we'll hopefully bring to a stage close to you. So, let's get together, join forces and create something truly unique here.

With love and troubled melodies,
Bennet, Ollie, Flo, Stefan and Stef


_____________________________________________________________________________


TROUBLEMAKERS!
Merci de vous être rendus sur notre Patreon, le lieu où nous partageons notre vision artistique, racontons notre histoire et voulons rester en contact avec le plus grand nombre possible d'entre-vous.
Nous sommes The Trouble Notes, nous sommes et resterons des musiciens indépendants. Quelque chose qu'il est impossible à gérer sans VOUS - les meilleurs fauteurs de troubles du monde ! Vous maintenez littéralement notre voiture dans la course et notre musique indépendante, vous nous aidez à diffuser notre vision, à échanger avec le monde et à connecter les gens grâce au pouvoir de la musique. Parce que, honnêtement, c'est un moyen plus efficace que de le faire via Facebook, n'est-ce pas ? Les six dernières années ont déjà donné une forte impulsion au voyage que nous avons choisi pour notre vie. Au cours de cette période, nous avons parcouru le monde, expérimenté différentes cultures, rencontré des centaines et des centaines de personnes adorables et avons passé des instants merveilleux remplis de joie et, ma foi… pas mal de troubles.

Nous avons rarement pris une pause et nous avons acquis la réputation d'être l'un des groupes de rue les plus travailleurs. Et nous ne prévoyons pas de ralentir de si tôt.
Encore mieux - NOUS VOUS INVITONS à nous rejoindre et à nous soutenir ici-même sur Patreon. Comme vous pouvez le voir à droite, il existe différentes possibilités pour nous soutenir. Tout le monde peut donner autant qu'il peut. Peu importe que ce soit 1 $ ou 100 $ - chaque Troublemaker est égal pour nous puisque vous aimez ce que nous faisons et vous nous aidez à continuer dans cette voie. Via ce Patreon, vous obtiendrez des vidéos exclusives, un accès direct à de la nouvelle musique, des informations avancées et la plus grande opportunité possible de rester en contact avec nous sans voyager dans notre bus de tournée (mais nous pouvons aussi parler de cette option ;-) ).

Nous voulons que ce Patreon soit notre propre espace créatif pour faire avancer les choses, pour rester en contact et causer du trouble numérique par-delà l'analogique, et que cela nous rapproche toujours un peu plus de vous. Alors, réunissons-nous, unissons nos forces et créons quelque chose de vraiment unique ici.

Avec tout notre amour et nos mélodies troublées,

Bennet, Ollie, Flo, Stefan et Stef



We want to embark upon a new journey, one where we focus heavily on our Storytelling. Our dream is to write a series of fantastic adventure stories where our music acts as the soundtrack to the tale. This will require a considerable amount of time and resources, and if we can achieve at least 200 Patrons per month, we believe we will have enough to create the first story. The songs, in their entirety, will be released to you here first. 
1 of 3
By becoming a patron, you'll instantly unlock access to 287 exclusive posts
By becoming a patron, you'll instantly unlock access to 287 exclusive posts
Recent posts by The Trouble Notes
How it works
Get started in 2 minutes