The Unspeakable with Meghan Daum
is creating podcasts, community, and conversation
Select a membership level
Ineffable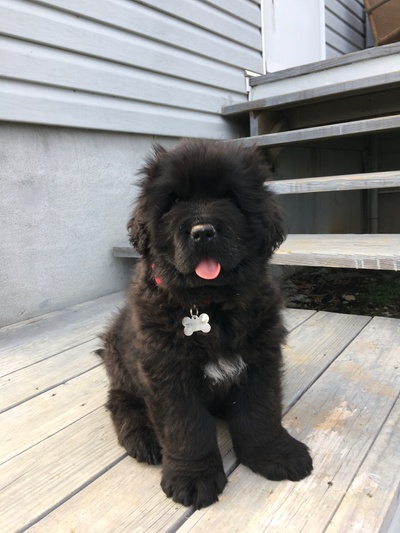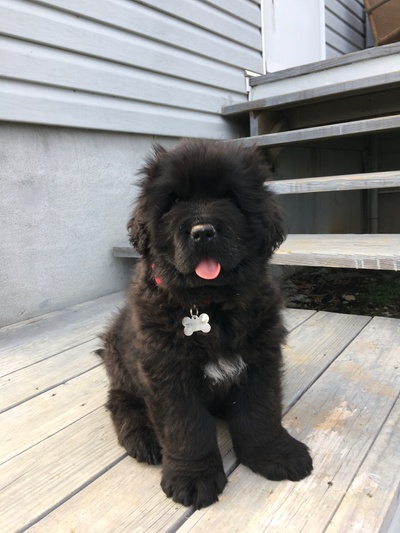 You'll get access to ad-free editions of the podcast and you'll get them early, usually on Fridays before it goes up for the public in the usual podcast spaces on the following Monday. You can also use the comment thread to discuss the podcast as well as other unspeakable subjects.

You'll also get full access to videos in The Unspeakeasy, the informal video interview series that lives on The Unspeakable YouTube channel. YouTube viewers can only watch part of the interviews. You get the whole thing. 

The Big Draw: You'll get to see occasional photos of Hugo, the Newfoundland dog/occasional podcast interruptor.

Ad-free versions of all episodes

Exclusive video interviews
Unutterable
In addition to early, ad-free access to the podcast, full access to the Unspeakeasy videos on the YouTube Channel you get:
Access to biweekly episode -specific hangouts where listeners meet on Zoom to discuss a recent selected episode. Meetings are currently every other Sunday from 8-9pm eastern time. 
$10 off your first purchase of Nuanced AF merchandise. (The hats and shirts look great in the Zoom boxes.)
Merch is available in the Nuance Store: 
https://www.theunspeakablepodcast.com/nuancestore
Exclusive video interviews

Ad-free versions of all episodes
Unmentionable
All of the benefits of the lower tiers, plus (if you wish) I will personally thank you at the top of the show and give a shoutout to the charity of your choice. 





Exclusive video interviews

Ad-free versions of all episodes

Patron shoutouts in an episode, and patron questions answered on air
About The Unspeakable with Meghan Daum
Hi and welcome to The Unspeakable Patreon Page!

I launched 
The Unspeakable Podcast
 on July 27, 2020. The idea was to bring in a wide range of guests for free-ranging, Nuanced™ conversations about topics that were perfectly acceptable until about ten minutes ago but have now been deemed "unspeakable." Early guests included evolutionary biologist Heather Heying, novelist Leigh Stein, celebrity physician Dr. Drew Pinsky, policing expert Peter Moskos and gender dysphoria therapist Sasha Ayad. I had no clue how it was going to go, but the show took off almost immediately and a year later it had close to 400,000 downloads over nearly fifty episodes. That was with barely any marketing at all beyond word of mouth and my Twitter account.

In August 2021, The Unspeakable became part of the Podcast One network. That proved to be a less-than-perfect fit and in December 2021 I pulled the show off of that network and moved it to the Libsyn network. Not that this really means anything. Aside from a few tweaks here and there, the show has never changed and remains fully under my control. I do enlist help from an editor and production person, but this is very much a one-person enterprise. If you're interested in how much time I generally put into putting together a single episode, 
this tweet thread
 gives you some idea. 

That's a lot of work for what is still an unpaid job. So I need help from people like you. Believe me, I have a hard time asking for money. My parents barely let me go trick-or-treating when I was a kid because it was "like begging" (I wasn't allowed to sell Girl Scout cookies, either). So this is out of my comfort zone, to put it mildly. But my love for the podcast means doing what's necessarily to keep it going, so here we are.

I'm always trying to add new perks, but right now subscribing gets you everything from early access to the podcast to access to 
Unspeakable Hangouts
 on Zoom to discounts on official Unspeakable Podcast 
Nuanced AF merchandise
. New offerings are coming soon, for instance video conversations that are completely separate from the podcast itself. And of course there are always pics of Hugo, the Newfoundland dog who is the show's unofficial mascot and defacto audio engineer. 

So that's the rundown for now. I know there are lots of "content creators" out there making these kinds of pleas. It's a tough and strange time for so many of us (as I talked about in
this Aug 2, 2021 solocast
). Ultimately  though, your listenership means more than anything else. If you cannot join the Patreon now, you can always offer support by leaving a rating or review wherever you get your podcasts or by simply spreading the word.

With ongoing thanks,

Meghan

Become a patron to
Unlock 136 exclusive posts
Connect via private message
Recent posts by The Unspeakable with Meghan Daum
How it works
Get started in 2 minutes