The Washington Ledger
is creating news articles
Select a membership level
US Senator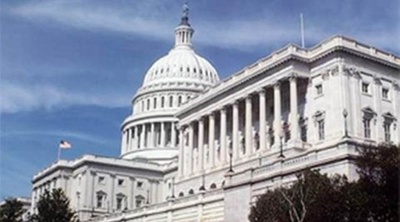 Exclusive opportunity to take part in polls.
Choose topics for us to report on.
Featured on our Blog Roll
Plus all previous rewards
About
We are a news site that covers everything from healthcare, politics, economy and national security. We've devoted a bulk of the last few years to ever increasing the presence of Eye on America News, which was recently re-branded as The Washington Ledger.

When you back the Washington Ledger you're backing reporting that takes you into the heart of such issues such as terrorism, the Trump presidency, criminal justice, healthcare and business. By supporting our work on Patreon, you'll be directly invested in the truth "getting out there" about such topics as: combating ISIS, political reform, President Trump's agenda.

With the possible exceptions of mass shootings and officer-involved shootings, most in the statewide media increasingly choose to dismiss routine analysis and investigative pieces regarding issues. At The Washington Ledger, we aim to elevate the discussion and bring you the story-behind-the-story -- the story no one else is telling -- via interviews that outweigh anything you'll find on any other media outlets (if they're even covering the story!)

To do that, and to continue bringing you fresh content, We need your support. Our expenses include travel costs, records fees, web hosting, and, most of all, our time. Bringing this site to you is the equivalent of a full-time job, and we need your help to make this project sustainable and expand and improve the work I do here.

Eye on America News is: Myself; my walking "AP Style Guide" of a copy editor Bradford Vega, and a team of great interns. I could not successfully produce these stories without them. They have my undying gratitude.


What We'll Use the Money For
Our initial goal is $15,000/month. That money plus the store income will be enough to keep EOAN going, indefinitely. Here are EOAN's costs:

Hosting. We need a robust enough hosting plan to support the highest spikes in traffic we ever get so we don't crash during those moments and ruin my happiness.

MailChimp. The service we use to email posts out to the subscription list. This fee grows as the email list grows.

Ongoing web development. It's a website, so there are always upsetting glitches coming out of nowhere and occasionally, we add a new site feature. Neither of us has any programming skills, so we need to pay someone for this.

Facebook post "boosts". When we announce a new post on Facebook, this makes sure that the announcement gets onto 1/3 or 1/2 of our Facebook followers' News Feeds.

Travel. We want to be able to travel to political events across the country and be able to hold live interviews and live streaming at those functions. We are also looking to find an office somewhere we can be centrally located from.

Writers: We want to begin to pay our writers, for their amazing articles they produce every day. They manage to stay up to date with events going on around the world.