the Well-Red Mage
is creating a global games writing concept, podcasts, and community
Select a membership level
Become a White Mage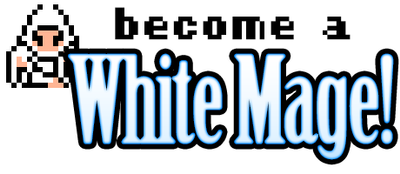 We're thrilled that you would consider becoming a Warrior of Light patron! With your monthly support of $1, your name and link(s) will be immortalized with your image and link on thewellredmage.com. You get some other perks, such as Twitter backup, access to exclusive 1-Bit Bonus Content, plus the NEW Membership Card and your 10% merch discount! 
Patron-exclusive 1-Bit Bonus Content audio
TWRM's Twitter will RT your tweets when I see 'em
Immortalized on our roster of Warriors of Light
Warriors of Light Collector's Card physical reward
10% White Mage tier patron-only discount for Well-Red Merch
Become a Black Mage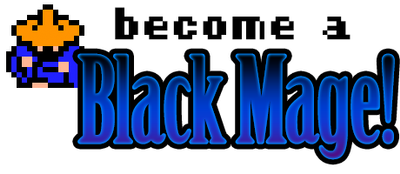 Open discussion and civil disagreement is AWESOME! For $5 a month, you will gain access to discussion with us on our Discord chat, Mage Chat. You can join in the conversation, hang out with the mages, share work and resources, ask questions, and get into the inner workings of TWRM and collabs. You also get your 20% merch discount.
Access to exclusive Discord cha
20% Black Mage tier patron-only discount for Well-Red Merch
Plus previous rewards
Includes Discord benefits
Become a Red Mage
Your support means so much to me that I'm happy to share a very precious and personal experience with you. For $10 of monthly generosity, you'll receive a digitally distributed copy of a short story I wrote but never published entitled "the Bamboo Man". This folktale has only been read by a handful of friends and can't be found anywhere else. Though the reward is one-time only, my gratitude is never-ending, plus you get all the other rewards. I'm indebted to you! Finally, there's your 30% merch tier, equivalent to a site-wide sale on TeePublic.
Copy of short story "the Bamboo Man" (One-time reward!)
30% Red Mage tier patron-only discount for Well-Red Merch
Plus previous rewards
About
I could begin by explaining what it is that we do at
The Well-Red Mage
, but before that, I want to ask you
Why
.
Why do we play video games? More than that, why do we play video games
with others
? Why is it important to us to share those experiences even with strangers online to create conversations surrounding games?
We crave the act of sharing our passions, like sustenance, like validation. Video games have the exhilarating ability to unite people across the world, from different ethnicities, languages, creeds, countries, and political inclinations. We love them and part of our loving them is exercised by sharing them with others, from couch co-op to online discussions.
At
The Well-Red Mage
, I believe in the uniting power of video games. Every one of our writers across the world believes the same thing. That's why we write. That's why we craft long-form articles. That's why we champion in-depth discussion and civil discourse (and civil disagreement, where necessary).
I know that if you're reading this, that you and I, we, are part of a paradigm shift. We are riding the wave of a movement of change. We are tired of weaponized outrage and the "nontroversy-of-the-week". We roll our eyes at click-bait as a waste of the joy of gaming. We're sick of intentionally inflammatory or recycled takes, and ugly, ostracizing, fractal gaming groups full of gatekeepers.
We are passionate enough about gaming to want
more
.
The Well-Red Mage
brings together these passionate people, takes under a single wing quality games writing from across the internet, and in doing so, creates a higher standard for gaming critique while building a new kind of gaming community, one not constructed under the tyranny of any slant of ideology, but a community built purely on a love for gaming. This is what all the collabs, the podcasts, the articles, the reviews are for.
As the industry continues to grow, new brands continue to appear, and fragmented pocket groups continue to splinter,
The Well-Red Mage
aims to unite as many bloggers, as many content creators, as many producers and writers as possible under one banner: the love of gaming. We are a hub where you can meet new creators and find some of your old favorites.
I believe
this
is the future that gaming needs. That's more important than 
what we do
, but what will it take to make it a reality? I don't know for sure, but I do know it will take more than thousands of content creators working in isolation; it will take more than surrendering to the status quo; it will take much more than cults of personality. It will take building something new.
As of August 1st, 2019
, we began financially compensating our contributors writing at
The Well-Red Mage
 through a crowdfunding-based system. You can read more about that 
here
. This is something I have dreamed about for years now, a new opportunity for games writers without having to deal with competitive freelancing, rare job positions, or having to surrender to the slanted worldviews of any particular editor.
The Well-Red Mage
 is a community and now its members can truly take part in this campaign funded by our community of patrons.
So, will you help us? Your financial support (whether $1, $5, $10 or anything in between) each month will, as it grows, go directly toward constructing this hub we call
The Well-Red Mage
and refining its vision, expanding its boundaries, creating new content, and paying its writers back with more than "exposure". This hub will be built by crowdfunding from those who believe. It is already being built.
If you believe in the power of games to unite, help us build this future. Help us shift the paradigm and change the way people think about games writing and gaming community.
-
Moses

***NOTE***
As of June 1st, 2019, this Patreon campaign charges up front. For more info on the charge up front feature, 
please visit this page
, especially before adjusting your existing pledge! New patrons will be charged immediately upon signing up, and again on the 1st of the following month per regular Patreon charges.
Become a patron to
Unlock 75 exclusive posts
Connect via private message
Recent posts by the Well-Red Mage