binko the bonko
is creating random shit like art and videos
Select a membership level
the owos
"WOW, 5 DOLLARS?!? I CANT BELIEVE INK IS STEALING EVERYONE'S MONEY SMH!!!" is probably what you're thinking right now

and yes

ᶦ ᵃᵐ ᶜᵒᵘᵍʰ ᶜᵒᵘᵍʰ

By donating 5 dollars you get:

Behind the Scenes AND outtake stuff. isnt this so freakin ep ic43r 43

a flat color drawing each month (please let ur request be simple or i wont do it!)

and a role in Banana Bay that even lets you make emotes for the server! (NO NSFW OMG)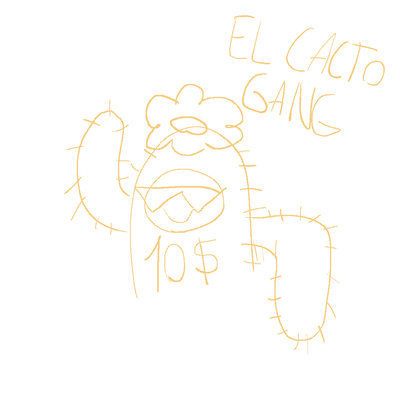 EL CACTO GANG
"w-wait max?? i thought you want more money??"

ʷᵉˡˡ ʸᵉˢ ᵇᵘᵗ ᵃᶜᵗᵘᵃˡˡʸ ⁿᵒ

if you really want to give me money i will make 20 dollar gang
but it wont really have special perks and it really will be just Give More Moneys option

ANYWAY PERKS OF THIS ONE:

A SOMEWHAT DETAILED ARTWORK (IT WONT BE A MOTHERFCUKING MONA LISA IM STILL A SOMEWHAT STARTER)

ROLE IN BANANA BAY THAT GIVES YOU POWER TO MAKE EMOJIS

BEHIND THE SCENES SHIT

TALK MORE WITH ME IN SECRET FUNNY PATREON CHAT (i will talk there more i swear)

ok thats it cya
MAXIMUS SUPPORTER
wow you really just wanna support me.

just like i said this is purely support based
this has the same perks as THE EL CACTO GANG tier
so... yeah
About binko the bonko
hello i make funnies on youtube (and trying to get on twitch with this horrible wifi) and make decent (at least my friends call them so) characters. i can do commissions i guess
im really new to this sorry, but i will add more later i swear!
oh my god please i just need good wifi so i can twitch stream.
1 of 2
Recent posts by binko the bonko