Select a membership level
You're a Fan!
You're officially a fan of TWiP! You are a loyal listener, and feel that you've gotten at least a few nuggets of good information over the years we've been publishing. At this level, you honestly have my sincere gratitude for both your contribution, as well as your loyalty!
You're a Super-Fan!
You really enjoy the show, and want to make sure we keep publishing. Each month you'll be invited to join a private $10-and above Patron only live chat event. You'll be able to interact with me (and maybe other hosts), ask questions and otherwise hang out with TWiP!
You're a Benefactor!
You understand what we're trying to build, and want to help us succeed. We want TWiP to become one of the most important resources available to photographers and we are continuing to build the network to that end. At this level you'll really help us get there. In return, you'll get access to the course of your choice in the TWiP PRO School!
About This Week in Photo
For the better part of a decade, 
This Week in Photo (TWiP)
has been consistently publishing quality podcasts for photographers of all skill levels, around the world. Millions of photographers have downloaded TWiP podcasts, and watched our YouTube videos over the years.
The response has been amazing! But it costs money to keep things rolling, so — we need revenue.
If everyone in the audience donated just $2 a month, we'd be in fantastic shape - that's literally just pocket change per show! And if you splurge and opt for the $5 a month level, we can really spread our podcasting wings.
So pledge what you feel the network is worth to you. If you can't (or don't want to) support us on Patreon, I totally understand! There are lots of other ways to support TWiP — including;
But if you can, we hope you'll consider backing TWiP here on Patreon.
Thanks for helping us continue to create a great resource for photographers worldwide.
Thank you!
Frederick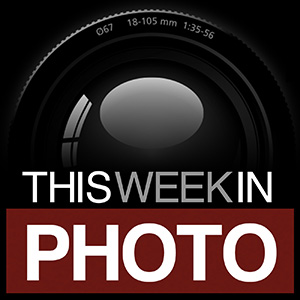 Upgrade the computer I record TWiP on. Faster machine, second display! This will up the quality of the content I produce as well as allow me to get things done faster.

1 of 3
How it works
Get started in 2 minutes