TH team
is creating The Hell 2 mod
Select a membership level
Flesh Clan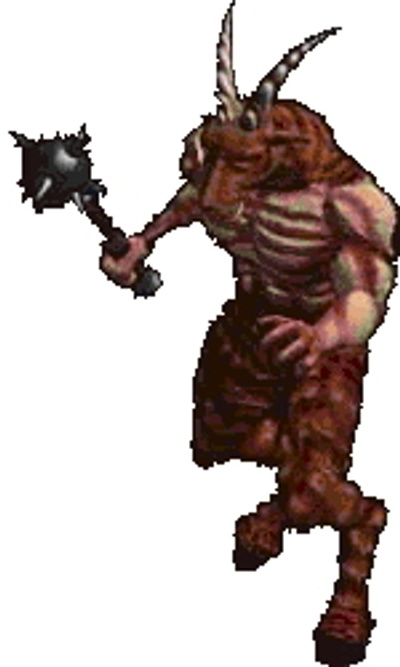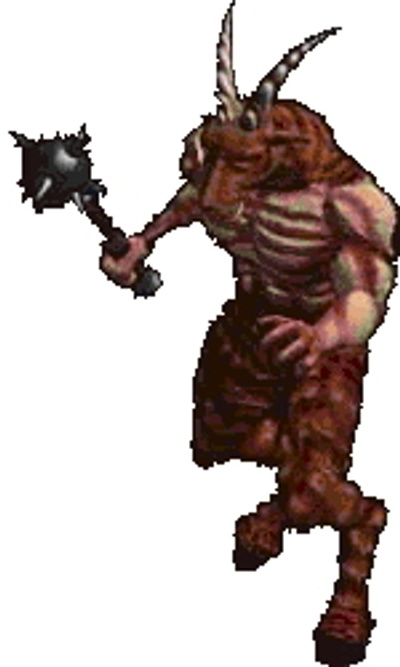 Access to patreon discord
Gain access to exclusive Discord where you will be able to chat with me and other players
Access to development news
Get updates on the development of TH2 with screenshots to watch it grow and evolve
Access to direct messaging me
Gain access to writing me direct messages here on Patreon chat. You can ask questions, reports bugs to me, suggest things and so on.
Night Clan
Access level "Green" of TH2 test patches
Gain access to patches that are ~2 weeks ahead of public patches, email notifications on release
It is the best way to express your gratitude and show support. If you subscribe and stay on it, it's really appreciated. Besides, I just love to see "you have a new patron" notifications. It's awesome!
Plus all previous rewards
Venom Clan
Your name added to in-game credits
Get mentioned in credits if you wish so (PM me if you do)
Ability to vote in polls to help shape the course of development
Occasionally I will put up a poll for new features and ideas. You will get to decide what I work on first by voting in these polls.
Plus all previous rewards
About TH team


DOWNLOADS and INFO
Hello. I am Mordor. The Black Belt in Diablo 1. I work with TH team. We make mods that are like Diablo 1 on a high dosage of steroids with no side effects...
______________________________________________
Click on "
Show more
" to unfold the page, read about the mods and download them. You're gonna like it!
FEATURES
The Hell 1
is a playable Diablo 1 mod. Time-proven (was in development from 2006 to 2018), solid design, stability, rich content, immersive gameplay, true to Diablo 1 in many aspects, very challenging, and balanced near perfection. Designed for Diablo veterans who want more variety and challenge.
The Hell 2
 is a total overhaul HD mod for Diablo 1, with numerous improvements to the game engine and meticulously balanced gameplay. It's optimized for modern hardware, widescreen resolutions and higher framerates. It's an exciting adventure with a lot of new content, rich in new features and fixes, it introduces new thrilling game modes, a magnitude of convenient gameplay and cosmetic options, deep and multifarious character customization, multiplayer support, hundreds of new muti-level passive skills, an infinity of new items with various properties. Don't forget to adjust game settings in
config.ini
before you start.
Main features of The Hell 2 mod listed below.
1. Quality, stability, balance and replay value. This is basics.
2
. Based on Hellfire, it adds at least
50%
more content: 
24 basic dungeon levels
and
21 new quest levels
in Singleplayer mode. Killing Diablo on level 16 will not end the game, there will be stairs down that will take you deeper - to levels you ain't seen before, with greater challenge and greater rewards.
3
. Upgraded 
engine
: support for adjustable resolutions up to
4K
, wide screen, window modes, borderless, fullscreen, switching them on the fly (Alt + Enter), adjustable framerate (from 
20
to
1000 fps
).
4
. Functioning
multiplayer
(through 
RadminVPN
).:
instanced and segregated loot
, auto-gold pickups,
running
in dungeons, 
dynamic difficulty
(adjusts to number of players in-game). Just remember that you need to be on the same mod version to connect.
5
. All important Diablo1
bugs fixed
.
6
. A lot of new 
content
and modernized gameplay features: items (base, class-specific, rare, unique and sets), monsters (base, champions, special, unique, quest-specific), spells, shrines, colors for monsters and levels, expanded monster AI.
7
. Darkened 
atmosphere
of the game. More diabolic than original.
8
.
29
new and changed classes to play, with unique gameplay features: Dual wielders, multishot/sniper Archers, Critters, Summoners, Trappers, Flask throwers, life/mana Regenerators, Blockers, Damage absorbers, aura builds, itemless builds, etc.
9
. Rich
options
to configure: adjust the gameplay to your individual needs.
10
.
8
game modes
to choose from: Easy, Normal, Hard, Hardcore, Ironman, Soft Iron, Speedrun and Nightmare.
11
.
3 new
item slots
: gloves, boots, belts.
3
weapon slots
to alternate between.
12
.
Expanded inventory
. 10 x 7 instead of just 10 x 4 now.
13
.
Tons of new quality of life features 
. Unique gameplay mechanics added.
14
.
Restored quests that didn't make it into Diablo
. Unique settings (ice levels, toxic levels, blood levels) and unique quest location features (slowdowns for attacks and casts, penalties, regeneration modifiers, spell restrictions and other challenges).
15
.
Remastered music in Hi-Fi stereo
. Original Diablo music was mono, did you know? TH2 has better quality, stereo and more variations of music for dungeons. Over 3 hours long in total (original was about 32 minutes).
16
.
Perks and Synergies
. Leveling up gives you not only stats but perk points too, which allows you to modify  and develop your character and create truly unique builds. And built on top of Perks, Synergies allow you to unite effects from multiple perks to get even more power.
17.
Traits and Game Changers
. Starting characters can select up to 2 unique features (traits) that will alter the gameplay. Game changers work in conjunction with traits and are not limited in number, they let you individualize your gameplay further. These mechanics together improve build variativity to the extreme levels.
18.
Expanded adjustable hotkeys
. Finally, we can use majority of keys to set them for preferred spells. Not just F5-F8, but A-Z as well! It's even possible now to set up quick use spells (spell is cast as soon as hotkey is pressed).
19
.
Crafting and Enchanting
. Adria and Griswold can now improve your items by socketing and adding new magic effects on them.
Edit: A word of warning. TH2 can be very addictive, please do not play it too much. Limit the time you spend on it. It has been noticed over the years that spending too much time in extra challenge modes with it can cause emotional stress. I would say, spending 3-4 hours a day on it should be enough to avoid that. Some people play for months like 12+ hours a day and eventually they get burned out emotionally. If you notice irritation building, go do something else or play something else. After all, you need to sleep and eat. We don't want to lose any dedicated players. Your health comes first.
______________________________________________
LINKS
Community (Discord)
, russian VK
public
TH1 screenshots 
here
,  TH2 screenshots 
here
______________________________________________
DOWNLOADS
The Hell 1
: installation instructions and 
Changelog
1.
Download 
patch v1.235
into TH1 folder, unpack
Note: the mod requires Diablo 1 to play, namely 
DIABDAT.MPQ
file
2.
Download 
music
and extract to The Hell folder
3.
Play by starting
TheHell.exe
(not
TH.exe !
)
______________________________________________
The Hell 2
:
 instruction for installation, 
ReadMe
Changelog
1.
Download
patch v1.1763
into TH2 folder, unpack,
to playtest 
underground patches
subscribe to
$5
tier (or higher),
these are 2-6 weeks ahead of public ones, but there can be bugs
Note: the mod requires Diablo 1 to play, namely
DIABDAT.MPQ
file
2.
Download 
music v10.9
and extract to The Hell 2 folder
3.
Play by starting
TH2.exe
______________________________________________
WHY THE MODS WERE CREATED
Diablo 1 development was rushed, they had about one year. Although it had its charm, many things were left unfinished. And it's up to us modders to carry on the torch.
TH2 is an aRPG mod with the most succesful gamedesign ideas from other games, plus my own ideas, plus flexible system of options to allow players to fine-tune the mod to their liking (also, there is another mod for D1 wating for us to begin working on: 
Abaddon
).
The Hell mods will not give you nostalgia, the mods were created to present more challenge and diversity. I know some don't trust mods because they change original game too much, for them I made 
Hellfire Enhanced
mod that is limited to only fixing Hellfire bugs, nothing else.
Why Patreon? Mod creators can't sell what they are making, mods are free. But we create mods for you players, and we only have you to support our effort. There is an alternative to monthly support: one-time donations through 
Paypal
. Every bit of help is appreciated.
The blog below is a place where I post content regarding The Hell mods. Dev news, screenshots, videos, polls, educational posts and guides. Around half of it is public. Basic information is always in free access here. The other half is for patrons only, and it often provides additional information. For only 
$3
you get access to
TH2 Patreon Discord.
 For
$5+
 subscription you will be able to
test developer versions
(the reason is: new features and gameplay mechanics have to be playtested for some time, to make public versions as polished as possible). Test patches usually become public ~6 weeks later.
By supporting the mod you increase the amount of content coming your way. And don't worry about having to register on Patreon for that, give it a try and you will see how easy and fast it is.
By becoming a patron, you'll instantly unlock access to 252 exclusive posts
By becoming a patron, you'll instantly unlock access to 252 exclusive posts
How it works
Get started in 2 minutes