Mordor
is creating The Hell 2 mod
Select a membership level
Flesh Clan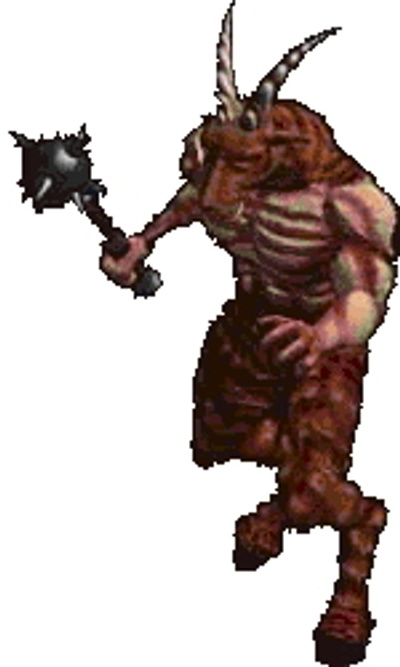 Get access to Patreon Discord, get latest news, announcements, extra info, have fun talking to others, exchange media, etc.
Night Clan
Get full access to patron-only feed and downloads of underground patches between public updates of TH2
Plus all previous rewards
About


DOWNLOADS and INFO
Hello. I am Mordor. Main character behind The Hell 1 and The Hell 2 mods. I have been working on them since 2006 (and since 2009 - with a team). What we have now is a product of love, a result of thousands of hours invested in this game. Sit for a moment, my friend, and let me tell you what TH1 and TH2 mods are...
______________________________________________
FEATURES
The Hell 1
is a playable Diablo mod. Time-proven (was in development from 2006 to 2018), solid design, stability, rich content, immersive gameplay, true to Diablo 1 in many aspects, very challenging, and balanced near perfection. Designed for Diablo veterans who want more variety and challenge.
The Hell 2
is playable but it is in development. Offers a lot of content, features and fixes, easier than The Hell 1 but it introduces new game modes for those who are still looking for challenge:
1. Quality, stability, balance and replay value. This is what this mod is renowned for.
2
. Based on Hellfire, it adds at least
50%
more content:
24 basic dungeon levels
and
21 new quest levels
in Singleplayer mode.
3
. Upgraded
engine
: support for adjustable resolutions up to
4K
, wide screen, window modes, borderless, fullscreen, switching them on the fly (Alt + Enter), adjustable framerate (from
20
to
1000 fps
).
4
. Functioning
multiplayer
(through
Hamachi / Zerotier
+
IPX wrapper
).:
instanced and segregated loot
, auto-gold pickups, running in dungeons,
dynamic difficulty
(adjusts to number of players in-game)
5
. All
important
Diablo1
bugs fixed
. You can check
DSF buglist on lurkerlounge
for reference.
6
. A lot of new
content
and modernized gameplay features: items (base, class-specific, rare, unique and sets), monsters (base, champions, special, unique, quest-specific), spells, shrines, colors for monsters and levels, expanded monster AI.
7
. Darkened
atmosphere
of the game. More diabolic than original.
8
.
29
new and changed classes to play, with unique gameplay features: Dual wielders, multishot/sniper Archers, Critters, Summoners, Trappers, Flask throwers, life/mana Regenerators, Blockers, Damage absorbers, etc.
9
. Rich
options
to configure: adjust the gameplay to your individual needs.
10
.
8
game modes
to choose from: Easy, Normal, Hard, Hardcore, Ironman, Soft Iron, Speedrun and Nightmare.
11
.
3 new
item slots
: gloves, boots, belts.
3
weapon slots
to alternate between.
12
.
Expanded inventory
. 10 x 7 instead of just 10 x 4 now.
13
.
Tons of new quality of life features
. Unique gameplay mechanics added.
14
.
Restored quests that didn't make it into Diablo
. Unique settings (ice levels, toxic levels, blood levels) and unique quest location features (slowdowns for attacks and casts, penalties, regeneration modifiers, spell restrictions and other challenges).
15
.
Remastered music in Hi-Fi stereo
. Original Diablo music was mono, did you know? TH2 has better quality, stereo and more variations of music for dungeons. Over 3 hours long in total (original was about 32 minutes).
16
.
Unique perk system
. Leveling up gives you not only stats but perk points too, which allows you to modify and develop your character and create truly unique builds.
17.
Trait system
. Starting characters can select up to 2 unique features that will alter the gameplay. This mechanic improves build variativity further.
______________________________________________
LINKS
The Hell 1
Online Guide
, The Hell 2
Readme
Forum
,
Twitch
,
Public Discord
, russian VK
public
TH1 screenshots
here
, TH2 screenshots
here
______________________________________________
DOWNLOADS
The Hell 1
: installation instructions and
Changelog
1.
Download
TH1 v1.235
into TH1 folder, unpack
Note: the mod requires Diablo 1 to play, namely
DIABDAT.MPQ
file
2.
Download the
music
, extract to The Hell folder
3.
Play by starting
TheHell.exe
(not
TH.exe !
)
______________________________________________
The Hell 2
:
instruction for installation,
ReadMe
Changelog
1.
Download
TH2 v1.0543
into TH2 folder, unpack,
to get
underground patches
subscribe to
$5
tier (or higher)
Note: the mod requires Diablo 1 to play, namely
DIABDAT.MPQ
file
2.
Download
music
and extract to The Hell 2 folder
3.
Play by starting
TH2.exe
______________________________________________
WHY THE MODS WERE CREATED
Diablo 1 wasn't a game that its development team were given the time to finish properly. They had about one year for development. Actually, even less. It was rushed, they released it by December 1996 and by March 1997 they were already knee deep in Diablo 2 development. Just think about it! They might have wanted to improve the game but they couldn't afford anything beyond bugfixing patches. And it's up to us modders to carry on the torch and really make a game shine. I based the mod on Hellfire (an expansion for Diablo 1). So, it has 50% more content than other Diablo mods. Second, I made it all feel like Diablo experience by removing or fixing goofy stuff from Hellfire. After about 13 years in development The Hell grew so big that it naturally outruns Hellfire a lot when it comes to decisions implemented: fixes, content, gameplay features, balance.
My mission is to create an ultimate action-RPG, with the most succesful gamedesign ideas from the most popular aRPG games mixed into one game, plus add my own ideas to that, that were successful in TH1, plus highly flexible system of options to allow each player to fine-tune the mod for their own personal preference. I believe TH2 is molding into an addictive and enjoyable mod in the end. By the way, we will soon start developing a new game
Abaddon
. On a side note, The Hell mods will not give you a feeling of nostalgia, the mods don't try to do that, they were created to give you more challenge and diversity, I know there are people who hate mods because they change original gameplay, and if you belong to these people, here's my mod
Hellfire Enhanced
that is limited to only fixing Hellfire bugs, it doesn't change anything, just fixes.
Now, the blog below is a place where I post some unique content regarding mods Diablo: TH1 and TH2. Development news, screenshots, videos, polls, educational posts and guides. Lots of technical stuff. Sometimes I ask for opinions to get some feedback. Things like that.
Why patreon, you may ask? The mod never had raising financial support as its goal. In fact I was doing it freely for more than 10 years, but in 2017 my situation changed I was going to quit development and delete my mod workshop to concentrate on earning my living. Then a buddy of mine said there is a platform that allows creators to raise some support. And that allowed TH mod to live on, otherwise it would have died in 2017. And now, if that support grows to about 300 patrons, I will be able to work on the mod full time, and above that - could even be spent on hiring some content creators to grow the mod even bigger, extra music, maybe more tilesets, areas, animations. I hate to say it, but these things 99% depend on budget that can be spared. Mod creators can't sell what they are making, mods always have to be free. But
we create mods for you
players, and
we only have you
players who can support our effort. Without your support, no development can take place(or it will be too slow). By helping
me
, you allow me to spend more time on the mod development and less time on other jobs to earn the living. And eventually that helps
you
in return because you can enjoy a better quality mod as a player. There is an alternative to monthly payments: one-time donations through
Paypal
. To everyone who sends me funds this way - thank you very much, guys.
Around half the posts here are in free access. Basic main information is always in free access here. That's a rule with no exceptions. The other half is for patrons only, and it often provides additional information: behind the scenes of what's going on in the development, some screenshot sneakpeeks, videos, my analytics on various topics regarding Diablo 1 and the mods, some polls regarding certain adjacent topics, intermediate mod build releases, etc. For only
$1
per month you get access to all the basic patron-only content and for
$3
you get access to
TH2 Patreon Discord.
For
$5
subscription you will be able to
download underground versions
(the reason is new features and gameplay mechanics have to be playtested for some time, to make sure it's safe before making them public). Underground versions become public 1 to 4 weeks later, after testing and fixing bugs.
If you like The Hell 2 and want it to grow further, support the mod. With more support TH2 will gain more features and content. And don't worry about having to register on Patreon for that, just give it a try and you will see how easy
and fast it is.
By becoming a patron, you'll instantly unlock access to 216 exclusive posts
By becoming a patron, you'll instantly unlock access to 216 exclusive posts