Julia Gfrörer
is creating comics
Select a membership level
NEWSLETTER
Access to patron-only posts with photos and scans of what I'm currently working on, plus Q&As where you can ask me for advice.
COMIX
Out-of-print early work serialized and sometimes even explained in weekly posts, in addition to the newsletter.
ZINE SUBSCRIPTION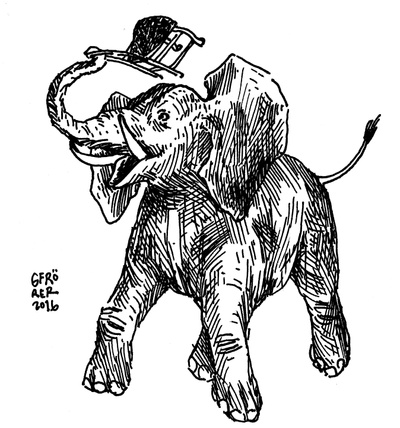 Be the first to get every new minicomic—I automatically mail you a signed copy every time I publish something new. You also get to see all the old comix and newsletter posts.
About
I'm Julia Gfrörer, an artist and writer who lives in New York. I make sad occult comics with "a distinct aesthetic, mumblecore dialogue, persistent overtones of horror and suffering, and unapologetically sexual narratives, all of which come together in complex and surprising ways" (
LA Review of Books
). My work focuses on women and kids, poverty, history, and everyday experiences traditional genre fiction won't bother with. 
I've been published in Best American Comics, The Nib, and by Sparkplug and Fantagraphics, but I also do a lot of self-published minicomics and zines under my imprint Thuban Press. On this page you'll find discussions of my process and current work, reflections on art from my past, weekly intention-setting "fortune" images, monthly articles about every aspect of zine-making, and serialized out-of-print and unpublished comics you can't read anyplace else.
With your help I'm building a financial base to move away from work-for-hire and devote more time to the original graphic fiction that means the most to me. 
My graphic novels:
Vision
(Fantagraphics, 2020)
A Victorian spinster escapes the demands of her invalid sister-in-law through a sexual relationship with a haunted mirror.
Laid Waste
(Fantagraphics, 2016)
In a plague-ravaged medieval city, a young widow possessed of supernatural strength must weigh her obligations to the dead and dying against her desire to protect what little remains.
Black Is the Color
(Fantagraphics, 2013)
A 17th-century sailor, abandoned at sea by his shipmates, endures his lingering death sentence and the advances of a cruel and amorous mermaid.
Flesh and Bone
 (Sparkplug Comic Books, 2010)
A young man seeks a witch's help in reuniting with his lost love.
My minicomics:
Black Light
, four short stories about despair, eroticism, romance and tragedy
Dark Age
, young lovers at the dawn of human civilization find beauty and terror in the world underground
Goodnight Seattle
, apocalyptic visions of Frasier, yes, the sitcom
Palm Ash
, brutality, compassion, and martyrdom during the Diocletianic Persecution
The Thuban Press Guide to Analog Self-Publishing
, step-by-step instructions to make your own book without a computer
Too Dark to See
, love in the shadow of dysfunction and misery
With Sean T. Collins:
The Deep Ones
, a chilling look at the reasons we fear open water
Hiders
, teenage werewolves haunt the countryside
The Hideous Dropping Off of the Veil
, a pornographic retelling of Edgar Allan Poe's "The Fall of the House of Usher"
In Pace Requiescat
, another pornographic Poe adaptation, this time of "The Cask of Amontillado"
Mirror Mirror II
, an anthology of horror art and comics featuring work by Clive Barker, Nicole Claveloux, Simon Hanselmann, Carol Swain, Celine Loup, and others
By becoming a patron, you'll instantly unlock access to 147 exclusive posts
By becoming a patron, you'll instantly unlock access to 147 exclusive posts
Recent posts by Julia Gfrörer