Alice White & Buddy Duquesne
is creating Innovative Storytelling Podcasts
Select a membership level
Passholder
Welcome to the Passholder Tier!

For a single dollar every month, you'll get access to every piece of Bonus Content we've produced on Patreon so far--as well as all future updates!

You'll also gain access to our Patron-exclusive Discord Channels--where we share behind-the-scenes updates and news on upcoming productions!

Additionally, we'll add your name to the list of patrons on our website, and post a shout-out on the social media platform of your choice!



Includes Discord benefits
Passholder Select
Welcome to the Passholder Select Tier! 

For just two dollars each month, you'll gain access to an ever-expanding library of bonus content on our Patreon, a special role on our Discord Server, and your name will be added to the list of Patrons on our website!

Additionally, at this level, you'll be added to the list of names we read aloud in every episode of every show that we make! We'll thank you for your support--and you'll forever be a part of our shows!
Includes Discord benefits
Passholder Premium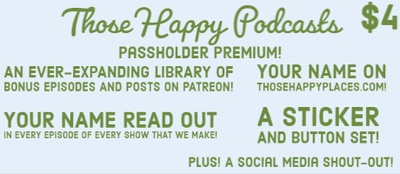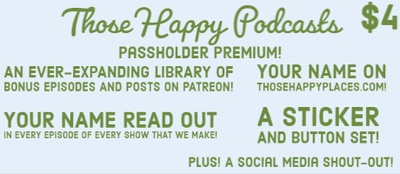 Welcome to the Passholder Premium Tier! 

At this level, you'll get access to an ever-expanding library of bonus content on our Patreon and a special role on our Discord Server! You'll also have your name added to the list of Patrons on our website, and have your name read in every episode of every episode of every show we create.

Additionally, at this level, we'll send you a package containing stickers and buttons based on our show art, as well as a personalized postcard signed by us, your hosts! Showcase your love for Those Happy Podcasts in style!
Includes Discord benefits
About Alice White & Buddy Duquesne
Welcome to the Patreon for podcast creators Buddy Duquesne and Alice White! We're so happy to have you. Please scroll around and check out the patron rewards. By supporting us on Patreon you're giving us the opportunity to bring you the podcast you love with improved sound and even more listener input and feedback, making this project better and giving you the chance to hear the topics that matter to you.
Not only will your patronage support the creation of our current content, but we'll constantly be expanding through our stretch goals--first with merchandise, and eventually with new Podcast series, crossovers with your favorite podcasters, written newsletters, an entire book, and eventually a cross-country journey to themed attractions of all kinds!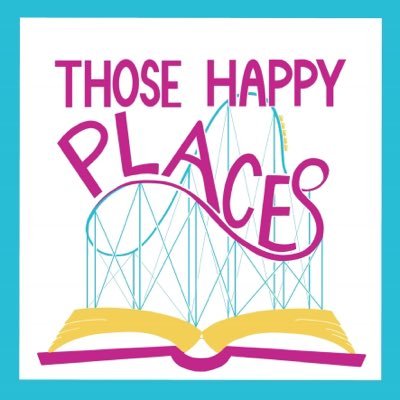 Our main show and our brainchild is called "Those Happy Places," the podcast that treats Theme Parks, Rides, and Attractions like Literature!
Consider this show not only a loving second look at your favorite rides, but a critical analysis at how technology, movement, and themed environments combine to tell the stories that attract hundreds of millions to theme parks every year.
Those Happy Places seeks to apply the same level of discourse that you might see more commonly applied to films or literature to beloved attractions from around the world.
We believe that such an important part of our culture deserves a good look, and we're dedicated to giving you, the listener, that look. We put out two episodes a month all about your favorite theme park rides from Disneyland and beyond.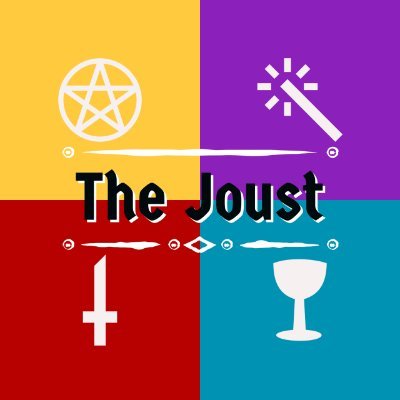 We've also announced the launch of an innovative new show called The Joust!
It's a show that's part audio drama, part RPG that brings you live updates as the Kingdom of Caliano hosts its annual jousting tournament. Follow along as we publish daily updates of the tournament and let the cards decide the fate of the four knights who have come to compete. Publishing daily is going to be a challenge, but we're so excited to get this show off the ground. Cheer for your favorite knights and gasp along with the unfolding drama every day in February 2020!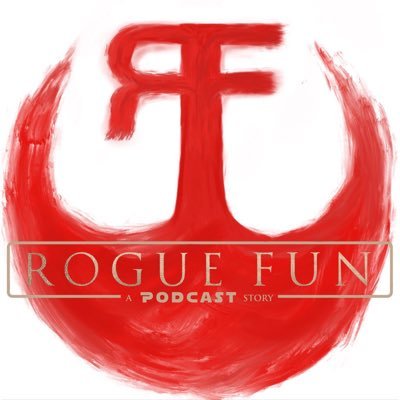 Joining these happy podcasts is an old fan favorite Rogue Fun: A Podcast Story! J
oin Alice as she breaks down her favorite Star Wars movie (Rogue One) and gushes about why it deserves to be considered EVERYONE'S favorite Star Wars movie. Featuring color theories, character choreography, and lots and lots of tears, Rogue Fun is a positive, well thought out show dedicated to what we love about Star Wars and genre films in general. Stay tuned for new episodes coming March 2020!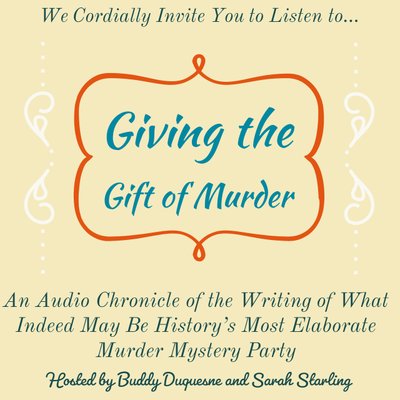 Finally, join Buddy and his old friend Sarah Starling as they chronicle the creation of the world's most elaborate murder mystery party in Giving The Gift of Murder!
they have been charged by a mysterious benefactor to host the greatest party ever thrown in December 2020, and they're documenting every step, starting with the history of the murder mystery genre!
As we launch a new show and keep developing our other shows to reach their greatest potential we rely on you, the patrons, to keep us going. Thank you so much for reading this and supporting us!
Your Hosts: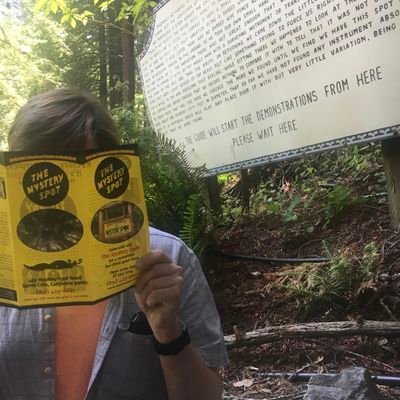 Buddy Duquesne
is an educator and media scholar out of the Bay Area, California. He's a consummate host, an audio editor, and the recipient of one too many college degrees. His hobbies include listening to Mashup Albums, re-watching the Star Wars films, and flying kites. His dream is to one day co-host a podcast about theme parks with his best friend, Alice White (Oh cool, it's happening!).
Alice White
is an actor, writer, story editor, and podcast host out of Long Beach, CA. She's also a theme park enthusiast, improvisational comedian, tarot reader, and story teller. Her hobbies include fanfiction, reading romance novels to her fiancé, and talking about Star Wars. Alice has a master's degree in publishing and has been a proud member of SAG-AFTRA since 1997.
At 25 Passholders, we'll commission the design of a Patreon-Exclusive T-Shirt for both Rogue Fun and Those Happy Places.

Patrons will be able to raise their donation levels for a single month to make the purchase through Patreon!
1 of 7
Become a patron to
Unlock 17 exclusive posts
Connect via private message
Recent posts by Alice White & Buddy Duquesne
How it works
Get started in 2 minutes