Three Feet of Air
is creating People Powered Fun
Select a membership level
Dip Your Toes
Follow along as we create fun.
Our mission is to show you the steps we take to add a little fun to our lives. Follow our journey as we try things, fail, and try other things until we have inspired
you
to go make some fun and share it back to us!
Submit your fun for inclusion in a future video

On the first anniversary of your Patronage we'll add your name to whatever is our current project! Unless you request anonymity, of course.
It's Irrational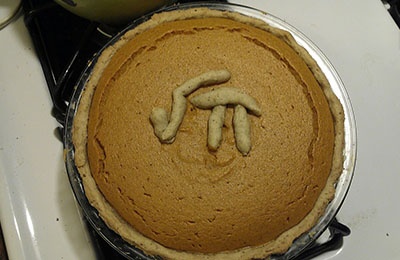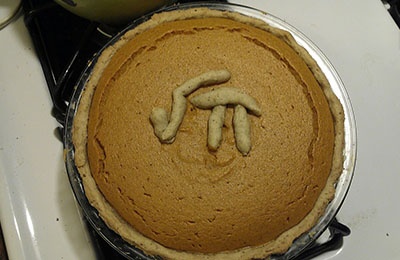 π is fun.
People like π. I used sweet potatoes to make a root π  for March Fourteenth. It's irrational to keep doing the same things and hoping for different outcomes. Becoming a Patron is quite rational. 
Get your name on our videos, if you like!

Plus you get the Dip Your Toes rewards.
Go Deep
For Patrons Only
The projects we've done are leading up to something. Want to know what? Get this perk and get behind the scenes. Creativity and world saving is a messy process, but it's also entertaining. Once we finish one secret project, we'll start another!
What does Three Feet of Air mean, anyway?
Get early access to How-to's and project plans.
Plus the Irrational and Dip Your Toes rewards  

About Three Feet of Air

When the robots have taken over most of our jobs, what will you do for work? How will you keep yourself active and engaged when you're finally getting your Universal Basic Income? We are Bob and Dawn, explorers of the rapidly approaching future. Our idea is that humans will create more fun. I've been creating human powered vehicles for decades. Dawn has been making art, music, and parties. Together we build and race human powered contraptions known as Kinetic Sculptures. This isn't a normal DIY channel; we're sharing the "before the how to" part, the part of the process that is exploration and invention. It's the exploration hopefully each of us will get to do at some point in our lives. Sure, there will be some plans and probably the opportunity to buy one of our finished projects, but mostly we want you to use your mind and your muscles to do great things to feed your spirit. Play music. Dance. Ride a bike. Have a crazy foot race. Be inclusive and find ways for everyone to collaborate. You'll be glad you did.

Right now we are setting a goal to meet Elon Musk. We'll be doing all our normal builds and failures, but at each step we will be conducting a guerilla campaign to get on his radar so we can challenge him to a race. Will it happen? If it does, you could be on the guest list!


Thank you for coming here. Your curiosity is awesome. When you become our Patron you join an amazing community of solutionists and visionaries - many of whom we'll visit in the coming months. We hope we can show you a couple of fun and rewarding things to do while you're here! We dream of inventing and building human-powered contraptions and creating or participating in wacky races or events. We're glad you're here, and hope to play alongside you soon!
Video Commitment

We already make videos of our projects and escapades. To meet this goal we commit to making a fresh video each month, for you! Possibly themes include


Following a project build
Seeing how we work
Feature your project!
1 of 3
By becoming a patron, you'll instantly unlock access to 2 exclusive posts
By becoming a patron, you'll instantly unlock access to 2 exclusive posts
Recent posts by Three Feet of Air
How it works
Get started in 2 minutes