Tiffany Christopher
is creating music & video art
Select a membership level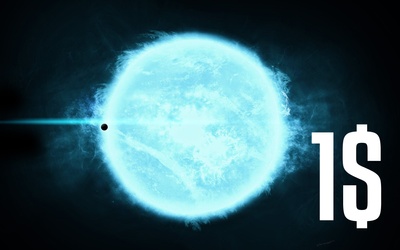 You and Me, Baby
Get fresh messages & the inside scoop on all my new projects via the patron-only feed/posts. You will also receive pre-release versions of new songs and videos!
patron-only feed/posts (digital roadie)
Download This!
You, you rock star, are supporting me a ton & will receive a link containing downloads of all my released tunes.
downloads of all my released tunes
patron-only feed/posts 
Early Demo Access
You are super generous my friend. You get access to early demo versions of my songs – which tend to be the day I wrote the song. (flubs, voice memos, f-bombs & all!)
access to early demo versions of my songs 
downloads of all my released tunes
patron-only feed/posts 
About Tiffany Christopher
You beauty you!
Welcome to my Patreon page, where co-creation overflowith. This is your powerful opportunity to support independent art and spark our creative energies together. Thank you for showing up, friends, and thank you Patreon!!
With Patreon you play a major role in helping me get my projects -- songs, videos, shows and all -- off the ground and into the world. It is the coolest new way to work together on things we both believe in. If you dig what I do, your Patreon support will help in a BIG way to make it happen. For as little as $1 a month, you will be part of our creative team.
I want you with me on the journey. Here's where we are going:
1.
Music & Video Releases
- I've been building a home studio and gathering mobile recording gear to take my song and video ideas to a higher level. After many years of working in professional studios, I've found that my passion is in arranging and producing music. Now with the capability of video production in-house, and on-location, we are building a pipeline for regular release of our music videos.
2.
Online Creative Workshops
- I've been teaching looping at music conferences, Guitar Centers, & colleges around the country. In response, I have received dozens of requests to post the class online as well as other classes I have taught on topics such as yoga & music, vocal & breath technique, songwriting & guitar licks and tricks. My goal is to share and inspire thousands of people through fun, beneficial techniques and creative paths to well being.
3.
Rediscover
- I am on the hunt for beautiful acoustics and I'm taking you and the crew with me! Join us as we "rediscover" locations across the globe and capture amazing audio & video performances inside these sonic gems. As a Patron, you'll be my sounding board in creative decisions (locations, songs, special guests etc...) and go behind-the-scenes during the webisodes. Awwwesome!! Each show will include interviews with locals, business owners, and experts on the location's history; and wrap up with a captivating musical performance. Off-the-cuff. Up close. Personal. Totally my style ;)
So, now is the time!
LET'S THINK BIG!!
Please pick a star & become part of my Patreon family.
Thank you~
<3 T
Please check out the new website & follow me on instagram!
www.tiffanychristopher.com
www.instagram.com/tifchristopher
LET'S PREPARE MY MUSIC FOR FILM & TV!
Music licensing companies prefer having both the original and instrumental version of your song to place into film& tv. Thank you Patrons for supporting the remaster of my catalog for instrumentals. (All instrumental versions available via dropbox for Patrons-only.)

2 of 7
Recent posts by Tiffany Christopher
By becoming a patron, you'll instantly unlock access to 15 exclusive posts
By becoming a patron, you'll instantly unlock access to 15 exclusive posts