Tiffini Truth
is creating Art
Select a membership level
Be Nice
Wanna be nice?

Well, this is how

A couple of bucks from those who enjoy my art and aesthetic which is all self-funded is the coolest thing you can do on plaent eart... aside from becoming a collector ;) 

Tier Image is  titled "Barb Wire Beach" from the Metal Art Photo Print Series 

Metal Art Digital Print Collector
In this tier you get access to any of my metal art digital prints listed on tiffinitruth.com. I am constantly creating new metal art pieces available to be shipped out to my collectors. Each print is 8 1/2 by 11 inches on glossy paper. They make great conversation pieces for your home.

In the Metal Art Digital Print Series I take photos of naturally aged metal in Urban areas. Then I digitally manipulate the images to bring out the abstract beauty hidden within each piece of metal.

Each month you pick which print you want to add to your collection and it will get signed and shipped directly to you.


Custom Abstract Photo Art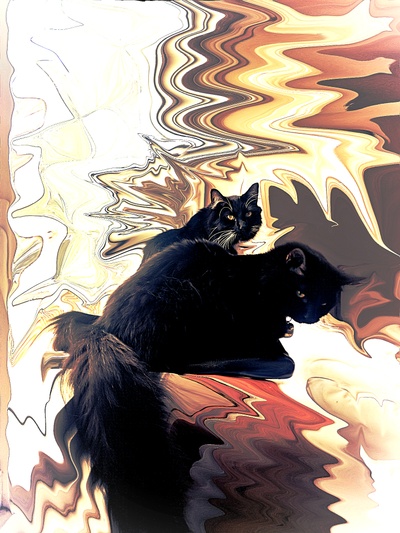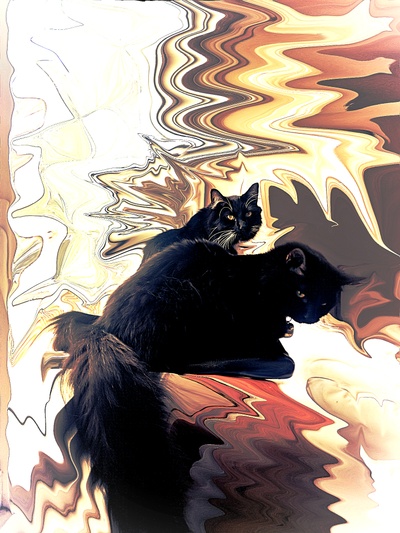 Send me a photo of your choice to digitally render. Just as I do with my metal art photography series I will create an abstract piece of art from any photo of your choice you want me to digitally derange.
You will receive a high-resolution digital download of the piece sent to your E-mail.
*
Bonus! You Also get access to all of  the benefits from Tier 1,2,3.
http://www.tiffinitruth.com/index.html
About Tiffini Truth
About Me
: Tiffini Truth is a Canadian abstract artist and writer currently based in Montreal. She writes about sexuality and her art is often heavily influenced by her writing. Metal is Tiffini's predominant medium of choice but she also experiments with acrylic and various other mixed media for art projects. Tiffini moved to Montreal in June of 2020 after spending 6 years between Baja California and Los Angeles. It was on the West Coast somewhere between late nights on the Sunset Strip and early mornings in the high desert of Baja Califonia that she evolved from a touring Musician to a contemporary artist.
Metal has been used in the past by Tiffini to make music therefore using metal as the backdrop to her first solo art exhibition is a very natural progression with this resource. The metal in this exhibition was all aged for 1 year outdoors in Montreal. Then it was cut into 10, 4x4 foot pieces. It went through Fall, Winter, Spring, and Summer before it was painted. During this natural process of aging the metal, Tiffini underwent Pelvic floor surgery to repair damage sustained from a sexual assault in her late teens. This has had a major impact on the works in this current exhibition and its theme. Now, several months into her recovery and being able to lift/maneuver her pieces again without aid it has reminded her how powerful women are even when they are going through some of the worst periods of their lives.
This is the reason the exhibition is titled "
All Women Matter
". It's an ode to all the pain and beauty that exists in every woman. The words written on each individual piece are a commentary on our shared struggle as a gender to live a life safe from violence and with equal rights in this world.
"
Women
" is the first piece of 10 that are in production. Each piece is double-sided to express the duality that exists in every woman.
Writing Work: I write when I'm inspired (weekly for my blogs and others online) and I'm working on my first book titled "Loathing and Fear in Tijuana". It's a pictorial diary of short stories based on my time spent living in one of the most violent cities in the world. It's also heavily influenced by Hunter S. Thompson's "Feat and Loathing in Las Vegas".
When I'm not creating art I'm styling glamourous outfits and hanging out with my dog California in Montreal. I believe every day one should put their best creative foot forward to live, breath, and sleep art and aesthetics. People like me believe the world would be a better place with more beauty in all of life's obscurity. 
About You!
- You are an abstract art lover
- You are or support women
- You loathe mainstream media
- You need to hear alternative viewpoints and perspectives 
- You want to be part of a community that's mission is to open people's minds about art, culture, and, societal normative beliefs.
- You like being kinda weird 
-  Art/Blogs/Music on my 
Official Site
T.T
www.tiffinitruth.com
I will write a new song then perform it on video for my Patreon subscribers  to access online. 

You also get a free download of the Mp3 track.


1 of 2
By becoming a patron, you'll instantly unlock access to 199 exclusive posts
By becoming a patron, you'll instantly unlock access to 199 exclusive posts
Recent posts by Tiffini Truth
How it works
Get started in 2 minutes