Tim Holmes
is creating sculpture, "Metaphysical Maps", paintings, drawings, etc.
Select a membership level
Become A Patron: Weekly Art Elucidations
1$ per month gets you weekly
artist's personal elucidations
of a variety of my artworks. 
Each image is accompanied by an artist's statement that touches on its creation and history. Then I always ask a specific question of the viewer to encourage your deeper engagement with the art (to which I encourage replies, please!) While in-depth descriptions of some series are available on my website, only here is each image specifically addressed.

Downloadable Hi-rez Image Monthly
$2 per month gets you hi-rez
download
of
one
artwork image
per month for a screensaver or whatever you wish. 
High-quality downloads of my art
New desktop wallpapers each month
Plus all previous rewards
Video Discussions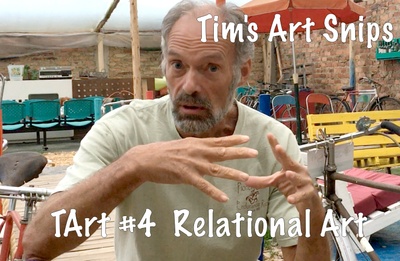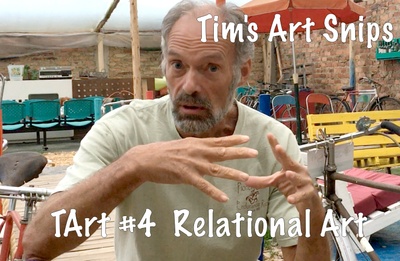 Want a special look at how I approach my art? With these short videos, I share my insights on encountering art both as creator and viewer. Some offerings are also about the role of art in culture in a time when artists speak such a strange language.
Monthly video posts 
I'll provide links for all my social media outlets
Will follow you on social media
Plus all previous rewards
About Tim Holmes
We are soft creatures in a dangerous and erotic world! My art is depth work; not just images but doorways to inner explorations, the stuff that rumbles around inside each of us that we only know through a glass darkly. Though many works are described
on my website
, here is a place for a guided tour through various paths to the inner wonders of the soul.
HISTORY
I've had a good long career exhibiting art around the US, Europe and Africa, working on international outreach projects, most notably being the first American to be invited to
exhibit solo in Russia's Hermitage Museum
, where my sculptures remain in the permanent collection.
Archbishop Desmond Tutu, Jimmy Carter, Vaclav Havel,
and
Coretta Scott King
are some notable collectors of
my art
.
I've created many international projects such as the
"U.N. Millennium Peace Prize for Women"
and other peace awards. I worked with Archbishop Tutu in efforts to create an international peace center on Robben Island, the gulag where
President Nelson Mandela
and thousands of others were imprisoned during the dark apartheid years and on South Africa's bid for the
Olympics
. Though I'm most well known for sculpture I've worked in a variety of other media from museum installation to
film
to foster a rich and imaginative future. As my attention has steadily drifted from making objects toward creating stories of transformation, leaving me tinkering with cultural elements that can
hardly be called "art"
. I'm keenly interested in fostering creative approaches to contemporary problems, particularly among growing social challenges of living together in a rapidly shrinking world.
ARTWORK
I'm a figurative sculptor for whom the human form is not simply bounded by the skin. My abiding interest is in sculpting whatever subject engages me, whether that be a chunk of metal, an idea or a community. I advocate for
preserving rich and vulnerable human qualities
amidst the tsunami of expanding technology we all experience, hoping to move the evolution of humanity toward a more responsive and sustainable world.
I see myself as an artist/philosopher laboring in the deep mines of imagination. One of my roles as an artist is to encourage new ways of seeing. Art has the unique capacity to make people come alive from the inside, allowing new approaches and attitudes to emerge. I'm keenly interested in expanding human imagination with the aim of fostering
creative approaches to contemporary problems
, particularly as we meet new and growing social challenges of living together in a rapidly shrinking world. I feel that if the human species favors our imaginative and creative capacities as we face tragic world crises we can cultivate a rich world to enjoy. I believe that art will help save the world from ourselves.
HOPES
My interest is in using art to
move the evolution of humanity forward
into an increasingly responsive, inclusive and sustainable culture. As globalization flattens peoples into capitalist monoculture I hope to use my art to celebrate historical cultural differences and imagine how we can co-create a rich future together. Recently I've turned my attention to creating films and workshops for engaging communities directly through cultural transformation. If the human species favors our imaginative capacities we can cultivate a rich world to enjoy. Areas of conflict or tension are particularly ripe for the kind of transformative power that art uniquely carries.
My work is usually layered with meaning, often carrying several meanings at once, begging the viewer to spend time with the works to cajole and romance their secrets. I welcome you and look forward to sharing. And, hey, THANK YOU so much for supporting me in this way!
An artist/philosopher visible at: TimHolmesStudio.com, 🚹FaceBook:
TimHolmesStudio
Instagram:
@timholmesstudio
📌Pinterest:
@timeholmes
, 🎬YouTube:
Tim Holmes
, 🐥Twitter:
@timeholmes
, 
Vimeo:"
Tim Holmes
"
When patronage reaches $100 per month I will release a monthly video description of any one artwork requested by any patron (first request that month honored).

1 of 2
By becoming a patron, you'll instantly unlock access to 393 exclusive posts
By becoming a patron, you'll instantly unlock access to 393 exclusive posts
Recent posts by Tim Holmes
How it works
Get started in 2 minutes