Tina and Her Pony
is creating Music to invoke the natural spirit
Select a membership level
Hello friend!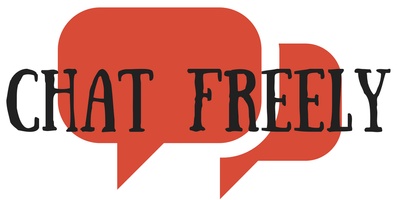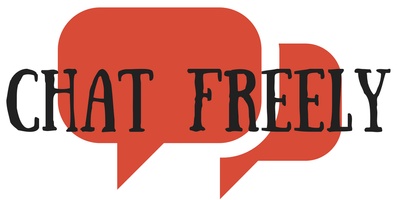 You are now a True Pony Believer— it's official. 
All Patrons will enjoy this EXCLUSIVE benefit no matter the level of donation!
Community chat freely—these private chatrooms and forums are for all of us folkies to get to know each other 
Exclusive Cover Song Videos
Receive access to videos of unreleased versions of some our favorite cover songs!
 Join our community chat freely—these private chatrooms and forums are for all of us folkies to get to know each other 
About Tina and Her Pony
"Tina & Her Pony deliver a gentle folk music that inexorably swells into a powerful wave. The songs themselves carry a gentle wisdom that invigorates the listener. Tina & Her Pony truly commit to a kind of chamber folk that feels as timeless as it does timely."
– Rachel Cholst, NO DEPRESSION



Back in the day composers like Mozart had benefactors championing their musical endeavors and concert productions with regular financing that made their great art possible. Why did we ever stop that?
Let's bring it back!
We value our independence as artists and our fans and supporters make it possible to create the kind of music we make. We are taking the road less traveled in order to ensure that our art stays authentic and meaningful for us and for our fans. Our goal is to make a living while staying real and connected to you.
Imagine what would be possible if we spent 300% more time creating! That is what this Patreon page will do for us once we have met our goal of 100 monthly supporters.
100% unbridled pony creativity!
In return for your patronage we will do just that, giving you handcrafted exclusive experiences, songs, videos and more-- the good stuff that moves the soul. Togetherness can do a lot! Thank you for believing in us for all these years. 
Love, Tina 

In a soundscape rich in folk and americana offerings Tina and Her Pony stand out with their clarity and freshness. Their harmonies, arrangements, lyrics and captivating vocals combine to create something greater than the sum of the pieces which, taken individually are deceptively straightforward. Their talents are honed sharper on their latest release, "Champion" (2017), which chronicles complex emotional landscapes with the kind of wisdom and honesty required from roots music in its most distilled and cherished forms.  Champion" was recorded at Echo Mountain Studios in Asheville, NC where they make their home. Tina & Her Pony has toured extensively for the last decade, covering the USA, Canada, Europe, and The United Kingdom.

Tina has been upending expectations and convention from early on. Tina's distinctive vocals and songwriting are the product of both a conservatory education and her singular taste in female folk artists like Gillian Welch, Joni Mitchell and Kate Wolf. 

"Even within the world of folk, their music can't be defined within a single culture or concept. What is undeniable, however, is the soul-stirring power of the songs themselves".
- Folk All Y'all

Identifying as queer also plays an important role in how Tina approaches her unique blend of old time folk, newgrass, americana, and the essential musical and personal expresssion. Tina always strives to provide listeners with an oceanic counterpoint to her earthy, time-honored musical approach. It's an apt metaphor for the dark and light of life, for the transformation of life's joys and sorrows into songs, that Tina & Her Pony has strived to create since 2010. Tina counts through-hiking the Appalachian Trail as a formative musical and human experience, deepening her connection to that place and its musical traditions while also relishing places of fluidity in both art and expression and is constantly inverting expectations.  Live performances weave a fascinating web of sound and intention that draws the audience in. Listening to Tina and Her Pony offers a window into an interior landscape that begs to be explored.
100 Patrons = 300% more creativity
Every musician wants to make music and every songwriter wants to write. Unfortunately there are a LOT of other things to keeping us afloat! Help us fund some of those things to see creativity unleashed!

What are you helping to fund?

A new album! High quality recording costs money: studio rental, producer, engineers, session musicians. Help bring our vision to life.
Videos! We would love to make more videos for you to enjoy- new music, covers, favorites, we want to bring them to life on screen but we need your help.
If you've seen us on tour you know we travel a lot! Those gas station visits add up, help support our touring!
Instruments and upkeep- sounding in tip-top shape means taking care of our gear and replacing stuff when necessary ($$). 
Staying alive! We require food, sleep, caffeine... you're helping us when you support us at any level.


What is Patreon?

Patreon is a membership based, crowdfunding platform that supplies professional creatives with ongoing funding and support,  Depending on the level of membership funding, fans have access to ongoing exclusive experiences and media with their artist.

Please check out the level descriptions to right side of the web page!


1 of 1
By becoming a patron, you'll instantly unlock access to 4 exclusive posts
By becoming a patron, you'll instantly unlock access to 4 exclusive posts
Recent posts by Tina and Her Pony
How it works
Get started in 2 minutes