Tinker Pilot
is creating a VR space sim built upon 1:1 immersive piloting
Select a membership level
Special offer until October 22
Starter Pilot
Includes Discord benefits
Immediate access to the alpha

A copy of the game at launch (if pledged $30 USD or more)
Special Launch Price
Special Offer • 6 days left
Tinker Pilot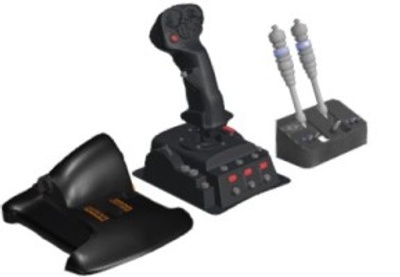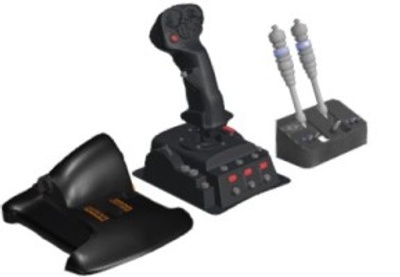 Includes Discord benefits
Immediate access to the alpha

A copy of the game at launch (if pledged $30 USD or more)

Access to exclusive game builds with experimental features

Early access to 3D printing designs for your cockpit
Special Launch Price
Special Offer • 6 days left
Tinker Pilot (VIP)
Limited (10 of 10 remaining)
Includes Discord benefits
Immediate access to the alpha

A copy of the game at launch

Access to exclusive game builds with experimental features

Early access to 3D printing designs for your cockpit

Naming power (planets, ships, components, characters, etc.)
Special Launch Price
Special Offer • 6 days left
About Tinker Pilot
Hi! My name is Lluís and I'm the creator of
Tinker Pilot
, an upcoming PCVR space sim built upon
1:1 immersive piloting
.
Tinker Pilot
is a highly adaptable and customizable game built from the ground up for maximum immersion that encourages you to enhance your experience by tinkering with technology.
Build your dream cockpit and take full control of your ship
. The possibilities are endless!
Features
🥽 1:1 philosophy
Tinker Pilot
has been designed with 1:1 immersion at its core to achieve the
maximum sense of presence
you can get. In order to achieve this,
your spaceship cockpit can be adapted
to any combination of input methods (HOTAS, joysticks, hand tracking, VR controllers, etc.) to ensure there's no mismatch between what you
see
and what you
feel
.
🛠 Cockpit customization
Whether you want a layout that adapts to your piloting style, a virtual representation of your real devices or just some decoration, the
in-game cockpit editor
has you covered. Anything inside your cockpit can be
placed, scaled and animated to your liking
, and you can even
import your own models
and easily integrate them into the game.
🛸 Exhaustive ship systems
Every ship system in the game is designed as an
interface
with a series of actions and data that can be accessed by any element of your customized cockpit. This allows you to interact and tinker with your ship and all of its different systems in many different ways, and you can use from the most basic to the most advanced controls to
make your piloting as complex as you like
.
🪐 Engaging gameplay
The gameplay in
Tinker Pilot
is meant to be diverse and challenging, but above all is
meant to be fun
. You will be able to play different game modes that will require the use of the many systems of your ship and the environment itself, where the
proximity
to terrain, stations, ships, and other objects gives a
greater sense of movement and speed
.
Why Patreon?
After some time under development and a lot of experimental testing of the core mechanics of the game, Tinker Pilot is ready to move to the next phase.
There's much more we intend to add to the alpha before the full release, and with your help, we'll be able to
fund and speed up the development while involving you in the process
. We'd like to create a community of tinker pilots where players can create, share, learn and contribute, and gathering this community and getting feedback as early as possible will help shape the project even more.
We'd love to have your participation, so if this sounds like something you'd like to be part of, please consider supporting the project and help us make the game you would love to play the most!
Benefits
Discord
All tiers include Discord benefits, which will give you a special role in the community, access to private channels and access to the rest of your tier rewards.
Alpha access and game copy
By supporting the project, you will have immediate access to the latest alpha build of the game, which will be regularly updated. When the game releases, if your total contribution has been $30 USD or more, you will get a copy of the game.
*Important
: Take a look at the
Current Core Features
page in case you're interested in a particular feature or device.
Your name in the game
Instead of the typical game credits, we'll create a big panel at some in-game location with the names of all the supporters that made Tinker Pilot possible.
Voting and naming power
At certain points of the development, you will have a voice in decision-making processes such as which content or feature should we focus on next or how a new location will look like. As a VIP supporter, you will also have the ability to choose the name of new elements of the game as they are implemented (ships, components, planets, characters, etc.).
Exclusive early access
Every now and then, you will have access to exclusive builds from a different branch that will include experimental features and content that we're testing internally before being included in the alpha. Additionally, you will be granted early access to work in progress 3D printing designs for your cockpit such as the FTL drive levers shown in the teaser and an ergonomic HOTAS desk mount.
Priority support and tutorials
It will be our priority to attend any question or problem you may have with Tinker Pilot, and as a VIP you will be able to book one-on-one tutorials on any topic you think I can help (programming, electronics, DIY, game development, etc).
Don't forget to
join our Discord community
for the latest project updates!
Thank you!
Become a patron to
Connect via private message
Recent posts by Tinker Pilot
How it works
Get started in 2 minutes