Heaven's Blessings Tiny Zoo, LLC.
is creating Visions, a Christian MMORPG
Select a membership level
Bread Crumbs
$1 is the lowest amount possible to become a Patron and let us know that you are supporting our efforts and praying for us. We will pray for you also. If you share a specific prayer request we will pray for your specific needs.
Includes
Remain a patron at this level for 3 months and get a digital sheet of bookmarks you can print at home emailed to you.
After 6 months at this level we will send you a screenshot of a beautiful scene from Visions with a scripture overlay printed on it.
Matthew 15:27-28 (KJV)
27 And she said, Truth, Lord: yet the dogs eat of the crumbs which fall from their masters' table.
28 Then  Jesus answered and said unto her, O woman, great is thy faith: be it  unto thee even as thou wilt. And her daughter was made whole from that  very hour.
3 months: Digital sheet of Printable Bookmarks
6 months: Screenshot with scripture overlay
I will pray for you.
Discord server access - Supporter level
Includes Discord benefits
Widows Mite
Become a Visions patron at the Widow's Mite level and gain access right away to the paid posts for this level to download Visions desktop backgrounds to use on your computer.
Includes
After three months at the Widow's Mite level have a physical bumper sticker mailed to your address from Zazzle.
Maintain your patronage for 6 months and get a custom coaster shipped to you from Zazzle!
Sustain your patronage for 1 year at this level and we will create a wall hanging to use in a home in game with your favorite scripture printed on it.
Luke 21:4 (KJV)
4 For  all these have of their abundance cast in unto the offerings of God:  but she of her penury hath cast in all the living that she had.
I will pray for you.
1 month: Desktop backgrounds
3 months: Bumper Sticker from Zazzle
6 months: Thank You Card from us
1 year: Your favorite scripture wall hanging in game
Discord server access - Supporter level
Includes Discord benefits
Shekel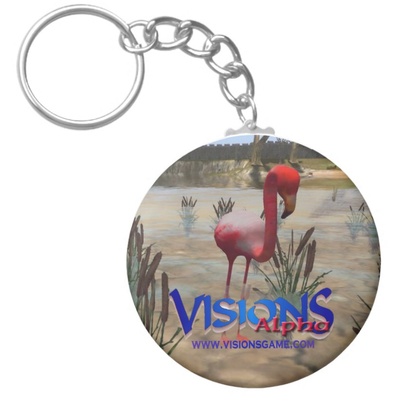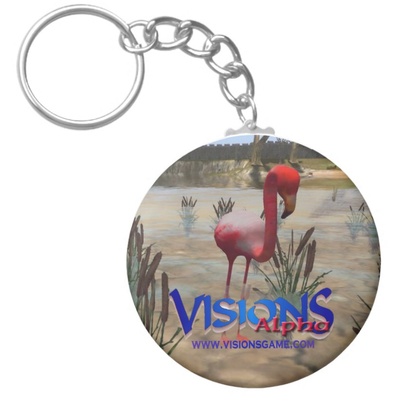 Join as a patron at the Shekel level and the first month you will get a Digital Poster (print quality) that is digitally signed by the Producer.
Includes
Maintain your subscription at the Shekel level for three months and get a physical keychain mailed to you!
After 6 months patronage at the Shekel level we will ship you a custom printed votive candle from Zazzle!
Sustain 1 year of patronage at this level and earn a free Custom Cobblestone in game from our Buy-a-Brick program!
Nehemiah 10:32
Also we made ordinances for us, to charge ourselves yearly with the third part of a shekel
for the service of the house of our God;
I will pray for you.
1 month: Signed digital poster - print quality
3 months: Physical Visions flamingo keychain printed and shipped
6 months: Custom printed votive candle
1 year: Custom Cobblestone (in game)
Discord server access - Supporter level
Includes Discord benefits
About Heaven's Blessings Tiny Zoo, LLC.
I've been leading a team of volunteers to make Christian games since 2003. Our flagship project is Visions, a Christian MMORPG. Players can access the Visions alpha right now, and play the game as we develop it. We were greenlit for Steam in 2016 but have run into some roadblocks that have prevented us from getting Visions launched on Steam, primarily related to our programmers having to focus on paying bills and not being able to work on Visions as much as they were before. So I'm coming to you, the player community, to ask you to support our team so we can make this game for you. We have the team and the skills, but not the time or the funds to work on this in the dedicated manner that it requires to do a good job.

And that's what we want, we want to do a good job. We want Visions to be a fun place where people can gather and interact and play together. We want to make a game that makes the world a better place.

We believe the world needs more games like Visions because games teach people things. Games teach morals - or immorality. Games create an environment for friendships to grow - or be broken. Games teach life skills - or nonsense. Games provide an escape from the stresses of life - or they create stress. In Visions we want to teach people morals, strengthen friendships, teach life skills (like cooking), and provide a safe place online for people to escape the stress of life and seek spiritual refuge. Games like Visions can make the better place because they can improve people's lives.

Visions isn't the only game we are working on. We have a couple of VR games, a phone application, and some other smaller Unity3D projects on the sideline as well. Mostly we work on these side projects when we can't work on Visions. Part of the motivation for working on the smaller projects is that they might bring in some revenue for the company to work with so we can pay our developers to work full time on Visions. Without revenue, we have to seek jobs with other companies in order to pay the bills and expenses. We'd like for game development to become our full time job instead. Will you help us?

When we reach the $200 goal we will be able to upgrade our bandwidth to 80mb/10mb. This benefit will vastly improve latency and player connection experiences. Theoretically this will reduce lag for all players. Help us reach this goal to improve Visions for all players!

1 of 4
Become a patron to
Unlock 13 exclusive posts
Connect via private message
Recent posts by Heaven's Blessings Tiny Zoo, LLC.
How it works
Get started in 2 minutes