Titan-Forge Miniatures
Creating 3D Models for 3D Printing - RPG, Board & Tabletop Games
Tiers
First Knight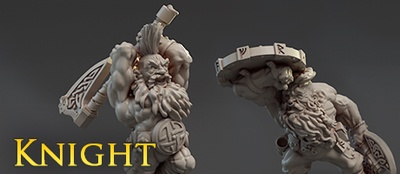 Help us grow our Patreon by being among the first to join!

Receive everything from the Paladin tier (Welcome Package, Monthly Releases, access to Polls, Lives and Work in Progress); but for a slightly better price.
Includes Discord benefits
Paladin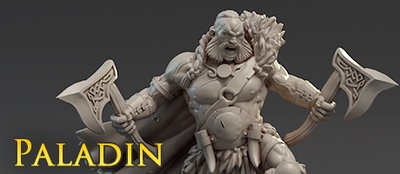 Become the patron of the highest quality 3D printable miniatures.  Get a new mega-value set of STLs each month! This January:
This set contains all the following Titan Forged miniatures:

Titan Forged Lord on Beast

Titan Forged Steam Dragon

Titan Forged Mage

Titan Forged BsB

Titan Forged Autonoms Unit

Titan Forged Autonoms Flying Unit

Titan Forged Autonoms Riders Unit

Titan Forged Autonoms Dragon Unit

Titan Forged Dogs

RPG Titans of adventure (9 models)

RPG Mortal Enemies (4 models)

Themed terrain set

Themed Bases set (44 bases)

Additionally, you get :

The "Welcome Package" (9 miniatures, 43 bases) 

Bloodfields starter set

The RPG Pack "Titans of Adventure" (9 hero miniatures)

Access to our community group.

Access to special W.I.P. updates, artist insights, streams, contests, and more! 
  Stay with us to get EPIC Loyalty Rewards! 
Includes Discord benefits