TLC Holistic
is creating Recipes, Product Reviews, Holistic Health Videos
Select a membership level
Recipe Only Patron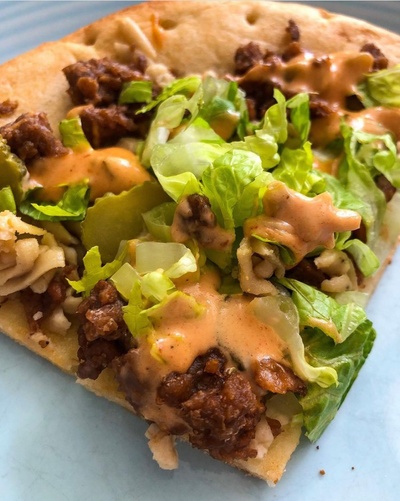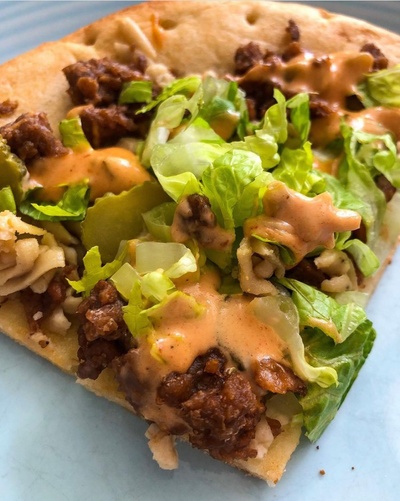 Imagine Healthy Junk Food?

Welcome to your personal Holistic Cookbook.  You know.  The one you always wanted but could never quite find.  The one that has been created by a Holistic Nutritionist using functional foods designed to promote healing and wellness.  The one with recipes by a former self proclaimed junk food junkie who turned to food to heal her body and change her life.  And let me tell you, these are not your typical plant based eats. 

These re created comfort food classics not only replenish and support your body but will make you want to get on your feet and do that happy dance, (you know the one) with each and every bite. They are the foods that not only fill your belly, but also fill that emotional hunger in your soul because food will always have an emotional component which we need to celebrate instead of fear. 

From all time favorites like mac and cheese, to cookies, soups, hearty pastas, tacos, Big Mac Pizza, dips, sauces and Chinese Take Out, these recipes will leave you seriously wondering how food this good can be so good for you and leave you feeling so alive.  And the cherry on top?  New recipes each week.
All-Access Patron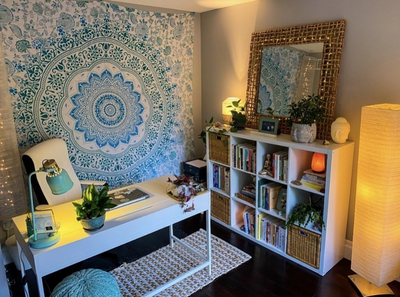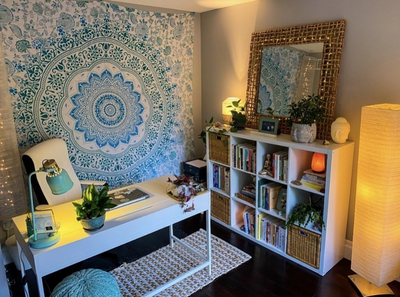 Imagine having a personal Holistic Nutritionist you can trust to be there for you and empower you online whenever you need one?

Being an All Access Patron grants you just that.... Access to all aspects of my Holistic Life which I happily share with you to make creating yours that much easier.

Because Navigating this ever changing world of natural health is confusing, exhausting, overwhelming and frustrating, who is with me???

But don't worry.  I got you.  

On top of all of my recipes, I will share with you my favorite things and must haves when it comes to the kitchen, beauty, my medicine cabinet, supplements and where I shop.  

You will have access to detailed product reviews that will help you TRY BEFORE YOU BUY.  I regularly review brands and products all across the natural health world so you feel less overwhelmed and be less disappointed when trying new products.  Because real talk:  You wouldn't even believe that amount of plant based products over the last decade including cheeses/deodorants/cosmetics/lotions/household products/vegan packaged foods I have gone through (and spit out/threw out/got rashes from/smelled like compost you name it) to find the best of the best for not only your money, your health but the planet too.  

You will also have access to the ever growing collection of educational videos where you will be empowered through fun, evidence based , easy to follow short videos that will continue to help educate you with unbiased, up to date information you can trust to help you make the best decisions for you and your holistic life.  



Exclusive Member Only Content
About TLC Holistic
WELCOME TO MY HOLISTIC LIFE!!!!

Have you ever spent your entire Friday Night Down that rabbit hole of Natural Health only to emerge even more confused than when you started?

I know you know what I'm talking about. You just wanted to know if the soy isolate protein in the bars you eat every day is really ok for you or if you should be using products which contain high oleic sunflower oil... or wtf high oleic sunflower oil actually is. 

Or what about that "all natural" new miracle anti aging cream that everybody is buzzing about on social media that you were so excited about only to find out that after using it on your skin for the last few weeks that the ingredients that you assumed were safe actually may not be?

I hear you.  I got you.  And I am here for you. Your very own personal Registered Holistic Nutritionist available whenever you need me!

Most of us really want to start adopting a more holistic lifestyle for ourselves and our loved ones but there is so much contradictory and often biased information out there with simply not enough hours in your day to research what you hope to be the reputably sourced truth.  

I have been working one on one with people just like you honing in on the power of customized therapeutic and functional foods, natural health supplements, solid life principles and homeopathy to change lives, including my very own over the last decade. 

Welcome to the TLC Community. 

A safe space where you will become an integral part of my holistic life and through honesty, integrity and authenticity I will be your guide and empower you to live your life a bit more holistically each and every day as you learn more about natural health and the impact our choices have on our, bodies, minds and this beautiful planet we call home. 

From my healing recipes, (that turn junk food into health food that still tastes like junk food), to my absolute must haves from the kitchen, to sustainable products, my go to brands and exactly where to find them, product reviews, informational videos about the hottest health topics (that won't make you want to fall asleep and hit fast forward), to the things I most recommend and use in my daily life, this space has been created from a place of passion, experience, knowledge, and love. 

Welcome to this unbiased place of the honest, up to date, all things Holistic Health that you have been searching for but never truly knew how much you needed.

I can't wait to share it with you and you can now look forward to one space that you can come to and find the research based answers you can trust. 

With all the love in this wild heart,

Tanya
BA Hon. Registered Holistic Nutritionist
Owner of TLC Holistic

By becoming a patron, you'll instantly unlock access to 296 exclusive posts
By becoming a patron, you'll instantly unlock access to 296 exclusive posts
Recent posts by TLC Holistic
How it works
Get started in 2 minutes