Take Me To Coffee
is creating a mentorship podcast for the digital age
Select a membership level
Frappuchino
Look, coffee's not for everyone, we get it. But it's the effort that counts and honestly, frozen coffee sugar yums are the Gateway-Drug of coffee, ya know?  Next step, light roast. Then a flat white. And then what? A Starbucks with three floors and two cocktail bars? Inconceivable. The important part is: you're here. And we love you.
Order Up!
A Big Digital Hug From Jess + Andrew
Light Roast
We get it, you just need a little bit of caffeine to get you going in the morning. Don't worry, it's enough to get you an in-episode production credit. Mmmm, frothy.
Order Up!
In-Episode Production Credit
A Big Digital Hug From Jess + Andrew
Flat White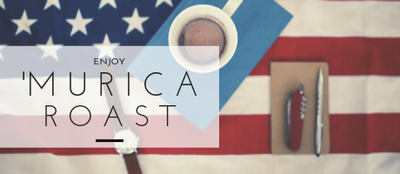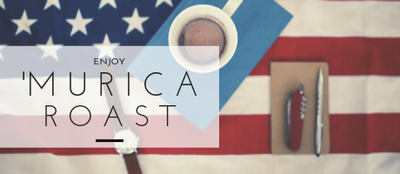 Foam=Fancy, or so we've been told. Anyone else heard that? We're not entirely sure what it means, except you are a huge part of making this show happen every month, so how about a little video with that java? Though here's the thing: we can't promise that everyone is wearing pants.  
Order Up!
Video Episodes
In-Episode Production Credit
A Big Digital Hug From Jess + Andrew
About Take Me To Coffee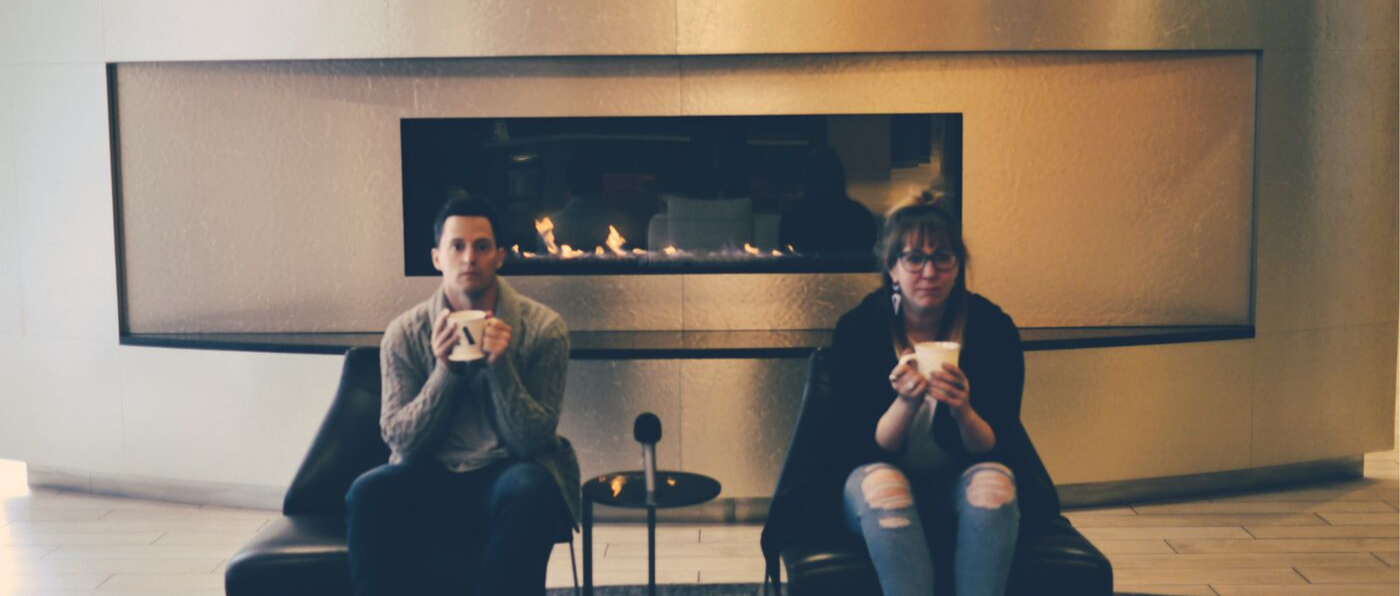 Hi!


We're Andrew + Jess, the hosts of Take Me To Coffee. We've known each other since we were 18 years old (
JR: don't tell anyone, but I HATED Andrew then) in school at Missouri State University. Since then, we've been friends, done shows together (

AC: ask Jess about the time she dutch oven'ed me with her dress during Robber Bridegroom in Cleveland

), been enemies, become friends again, gotten lost in canoes, turned to each other for advice, given each other terrible advice, been kind of friends, kinda enemies, and somehow, we've also become decently successful in the entertainment industry. If you don't already know, Andrew just wrapped up playing King George in the Chicago cast of Hamilton (

JR: he's alright

), and Jess is an artist and the founder of Broadway Unlocked, a startup that pushes the boundaries of theatre beyond the footlights (

AC: big deal

).

Over a beer, one glorious NYC afternoon, we got to chatting about how we both live, breathe and sleep theatre - but a big part of how we continue to get better at what we do is by being inspired by other people doing cool shit in other fields. We figured, we can't be the only ones out there that wish they had more access to people we know who are more successful, talented and good looking than we are. (

AC: speak for yourself

)

And that's how the #TM2CPodcast was born. Each week, we host a podcast coffee date that asks, "Why have just one mentor, when you can have the whole internet?". You submit your questions via our social and become a guest on the show. Incredible people from TV, Film, Broadway, Entrepreneurship, Sports, Activism and beyond sit down and get personal. We all learn a crap ton. Easy-peasy. We brought on super-producer Emily Ho, practiced a few times (

JR: Our very first episodes are up as bonus episodes, get ready to laugh. A lot. 🤦🏽♀️

) and here we are!

As everyone knows, a podcast doesn't run itself (

JR: and god knows Andrew's no help

), and Jess, Andrew and their producer Emily have built this from the ground up, so that's where this Patreon comes in - and you, our Patreon Coffee Club! Jess is an avid podcast listener and an even bigger fan of podcasts who provide an ad-free feed.

So, among the other fancy and fun things we do with the Coffee Club, you'll always be able to listen to the original episode. You'll get the opportunity to be on bonus episodes with very fancy people, first crack at tickets for live shows, fun merch, backstage giveaways at the Ham and all that good stuff. Plus, you'll be an official part of the #TM2C fam (

AC: which is good, because all of Jess's family is dead

)



ANDREW!



Well, if you like dead parent jokes, you'll love our podcast, so this seems like the perfect way to end this about section. Thanks for being a part of #TM2C!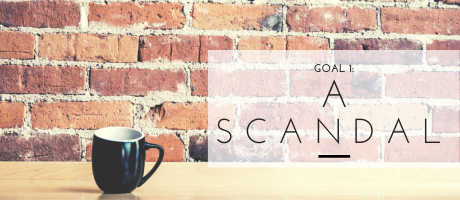 Much to Jess's chagrin, Andrew is in possession of a host of embarrassing photos from their years of friendship (don't worry, Jess has a few too). We won't say much more other than there is a shaved head and partial nudity, not necessarily in that order. Letting you see these buried treasures seems like an appropriate way to celebrate our first goal, which will allow us to pay our producer Emily a liveable wage!
1 of 3
Become a patron to
Connect via private message
How it works
Get started in 2 minutes