Hi there,
I am
Tommie Kelly
and I am the guy behind 
Adventures in Woo Woo
, which is a blog about
Chaos Magick
 and
Art
. I am also the creator of the Magick and Divination system called 
The Forty Servants
. I also created a smaller Magick system called 
The Four Devils
. I also do a weekly 
Podcast
and a lot of 
Youtube
videos including Vlogs, Book Clubs, unboxings and general occult magick and art discussions. I am also an ARtist and Photgrapher
I set up this Patreon page so that I can help fund all the things I do such as:
I want to continue to develop my writing, photography, and art.
I want to continue to develop and write the blog. 
I want to continue to work on my Youtube Channel, where I will talk about Chaos Magick, Self-Help, books, Personal Development and other topics. 
I want to continue to develop the Podcast where I talk about my own personal experiences of Magick and Spirituality. 
I want to continue my Magick Primer series.
I want to complete The Forty Servants Video Course.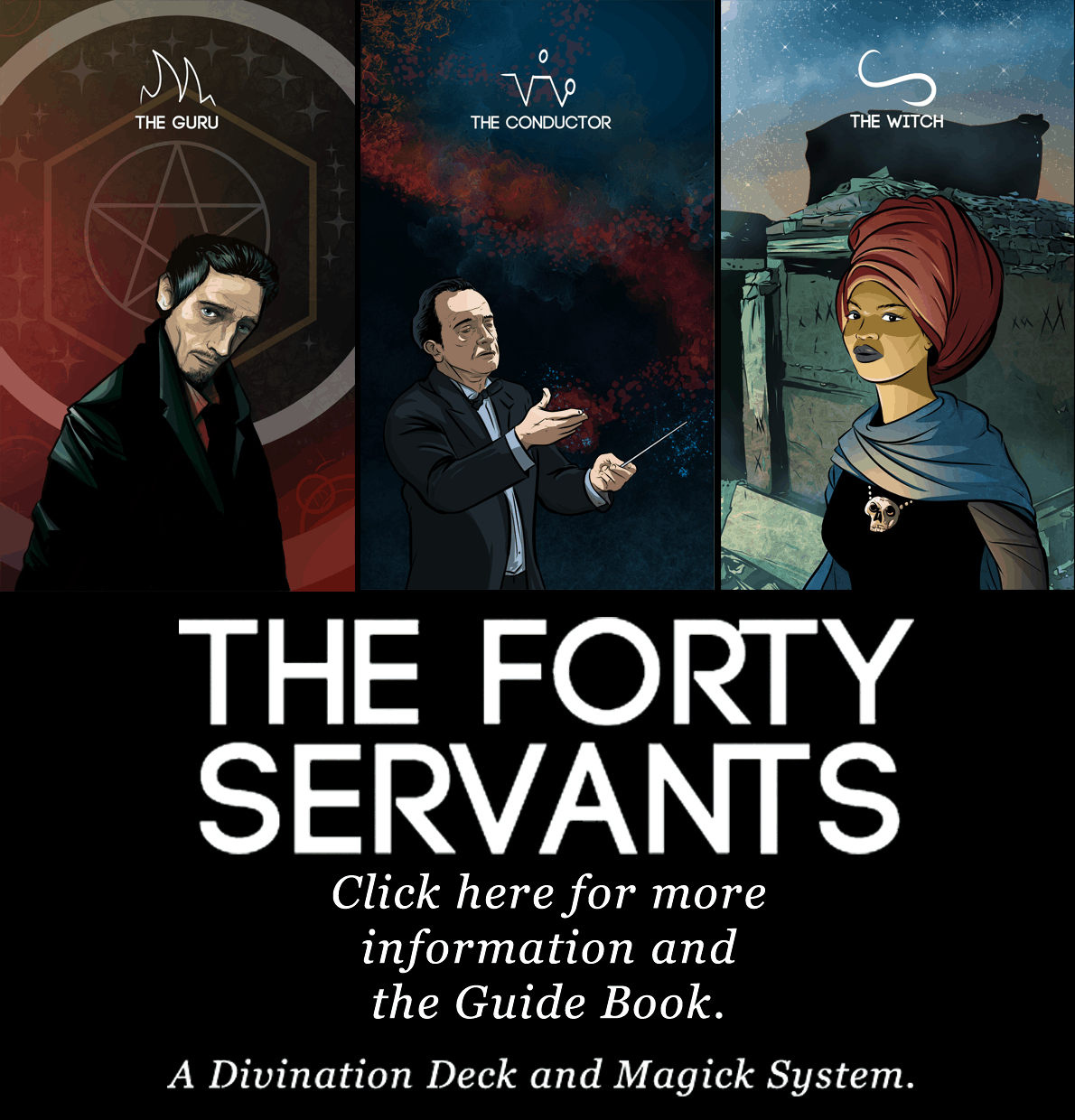 Why Pledge?*
Depending on the reward tier you choose, you will have access to some or all of the following:
Get to work with THE JOURNEY - A year long Shadow Working, from January 2018
All my comics in PDF format available for immediate download.
All my forthcoming books in PDF format as they are released including an exclusive Patreon only PDF version of the new Grimoire of The Forty Servants.
Monthly Exclusive Patrons Q+A Video.
Digital Printable Version of the Deck..
Get earlier access to all podcasts and blog posts.
First access to new Altar Card Prints.
Exclusive videos just for Patrons
Access to the Patreon Only posts and blogs.
Access to the Patreon Only Community.
Membership in The Journey Secret Facebook group.
Access to the files of The Audiobook version of The Grimoire as I record and edit it.
And more as time goes on.


WHAT EXACTLY IS "THE JOURNEY"?

The Journey is a year long exploration of the Shadow self using meditation, Journaling, and dedicated Servitors. It's starts on January 1st 2018 but you can join at any time. Over the subsequent months we will be working through the themes of 
Responsibility, Fear, Truth, Cruelty/Evil, Shame, Anger,Sorrow, Ego, Forgiveness, Death
, and lastly, 
Surrender
. Every month we will use a new Servitor to help us with the issues and obstacles we are trying to overcome.
What the work will consist of:
Daily Mantra/Question for introspection
Daily Meditation (minimum 5 minutes)
Weekly Journeying Meditation to meet and talk to the Servitors. (minimum 10 minutes)
Daily journaling in diary
Daily Group Prayer
Daily Candle Offering
Giving Feedback to the group
*Please note that you only have access to any new rewards if you are subscribe to my Patreon page at the time they are released. Which means that you can download (and keep forever) what is already currently available for you reward tier, but if you stop donating then you will not have access to any of the future rewards.