ToonGrin.com
is creating Video Entertainment and more
Select a membership level
ToonGrin Sponsor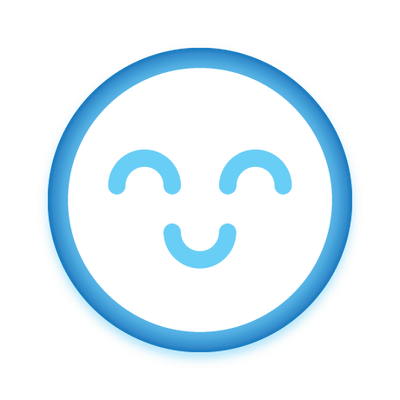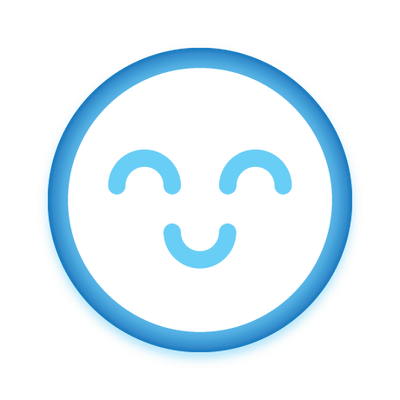 ToonGrin doesn't use any paywall to gate off content. If you love ToonGrin and want to support its continuation, chip in and be a sponsor for us, but do not feel obliged. We love all the support we get! We just want you to always tune in for what we have coming up next.

About ToonGrin.com
Hello and Welcome to ToonGrin.com,
Allow us to introduce ourselves we are Nero and Whyboy. Two video producers, graphic designers, and entertainers who are on the interwebs to create engaging videos and books for your entertainment. We run a graphic design and video editing business remotely via our website
ToonGrin.com
but in our free time we produce video reviews on animated movies and TV shows of all stripes. Western, Anime, Stop Motion, Old and New. We cover anything and everything animated.
In recent years YouTube has become a game of balancing on an invisible tightrope wire of pleasing YouTube's ever-changing rules and advertisers who can shift the rules at the drop of a hat. Despite that and the country wide distance between Nero and Whyboy, we wish to continue producing videos reviews together. Pushing the boundaries on the discussion of animated content. We will persevere, and with this Patreon you can help.
What Does This Patreon Cover?
Cartoon Corner
Our flagship series, every last Saturday of the month, tune into Whyboy and the Cartoon Corner crew as they break down movies and shows asking specific questions to criticize and dissect the best and worst that animation has to offer.
Cartoon Corner Quickies
An improvised spin-off of Cartoon Corner, tune in for a quick and fast discussion of movies and shows with Whyboy and Nero. It's a quick review from the quick witted ToonGrin boys.
ToonGrin 10s
Whyboy and Nero come together to list 10 things they love or hate. But without any numbering to say what's the best and worst ToonGrin 10s just recommends to you what Whyboy and Nero subjectively consider good or horrible enough to recommend.
ToonGrin Plays
Along with animation the ToonGrin Boys love their video games so follow along in their playthroughs of games from independent from AAA as Nero's critical and Whyboy's meek snark collide live in stream and edited Let's Plays.
How Are You Helping By Contributing?
By donating even a $1, your patronage will help to fully fund ToonGrin's videos and ensure our work effort is strengthened as we can focus more on the content we want to produce. Not only for the development of our commission-based video editing and graphic design business but to continue to up the quality of our review content and produce them at a frequent rate.
Patronage will also help towards development of original book and video content ToonGrin wishes to produce including short films, graphic novels, and children's books. Every cent we receive will help to make ToonGrin bigger and better.
Are You Doing Rewards n' Stuff?
Our ideology when it comes to Patreon is that rewards and such tend to take away focus from what you are here to help support. The videos and content you've seen from us that you love. So, we don't want to hold extra content hostage to you behind a paywall or divert our attention away from our projects to produce content only a fraction of our audience will be able to enjoy. It would just be obnoxious for everyone.
So we only want you to fund us if you truly want to fund us.
There is no pay wall. No extra bonus for donating.
You only donate if you personally feel you want to donate and support ToonGrin.
Think of this Patreon as a Tip Jar. Every little bit helps ToonGrin continue to grow but there is no obligation from you as a fan to give. We only ask that you continue enjoying the videos.
For those who do wish to contribute by crowdfunding our channel, you help everyone receive more of the videos and content that you love and for that we want to pre-emptively thank you with all our hearts,
Anything to Declare?
Only Two Things.
We Want To Create.
Whether you donate or not has no baring on whether we will continue to create. Nero and Whyboy love to create videos and write their own silly stories for books. We want to make this our stable careers so no matter what you choose, you will continue seeing ToonGrin in the future. Whether it be through our own videos, our future books or seeing our handiwork in other talented creators' videos and projects.
Our Goal.
Besides creating, a more tangible goal ToonGrin is aiming for is to have Nero and Whyboy together in person more often. With Nero living in the US and Whyboy living in Canada the production cycle of work can be stilted due to the distance and time difference they live with. So along with creating just know that whatever funds come in and based on how stable we can make ToonGrin financially, our goal is to one day have the capability for Whyboy and Nero to be together in the same place, to work together for the business and to just be together as best friends. That is our goal just to let yah know.
What Now?
For now, if we figure something else out or decide any changes, we will happily inform you. We want to thank you wholeheartedly for reading this and even considering looking at our Patreon. We've noticed our audience has grown and is filled with magnificent thoughtful people. You are the reason we can continue doing what we love to do. To create content that just brightens your day, makes you think more deeply on shows and movies you enjoy or despise, all that helps us to push forward. Push harder to create bigger and better videos. And we only hope that with our hard work and dedication that we can always produce something that puts a grin on your face.
So whether you fund ToonGrin or not, thank you. Thank you from the bottom of our hearts as we just hope we can live up to the expectations and continue to create high quality and fun videos for you to watch.
But until our next kooky video as always…
Be Sure To Tune in…
To ToonGrin.com
TOONGRIN.COM PAID FOR
ToonGrin.com will be paid for entirely and allow us to focus our business and creativity elsewhere.

1 of 2
By becoming a patron, you'll instantly unlock access to 7 exclusive posts
By becoming a patron, you'll instantly unlock access to 7 exclusive posts
Recent posts by ToonGrin.com
How it works
Get started in 2 minutes