TopChannel1on1
is creating blender 2.8 tutorial, 3d modeling and game assets
Select a membership level
Get acces all my models and scenes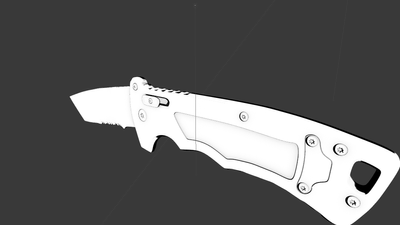 -Get models or project file of every youtube tutorial i make
-Request a tutorial of your choice
-Request a model you like on my cgtrader and get it for free
About
Hello Guys Am Businge Ismail AKA esmiles
I love blender and helping others get better at it.

Thanks to the wonderful community we have, i have been able to continue learning from other tutors and blender experts, now that am getting more comfortable talking over tutorials i want to give back by teaching what i have learned over the years. 
Though am good at blender am also aware that there hundreds of people out there who are far better than me at this, who work on massive projects that i can not even think of, but also follow my youtube channel and social media because of the 3d asset library.
Making 3d assets is time consuming and if you have ever rendered a 3d scene before its not news to you that sometimes you are just better off using someones 3d models in your scene, after all if you are making a bathroom scene why should you model the soap, toothbrush and all small things that may not be visible in the final render because the final render is an 8k image and the soap bar is only 4 pixels on the image.
The problem is, though its only 4pixels if its not there it will be noticeable and the image will loose realism. I hope you know what am getting at so that i don't waste alot of your time explaining something that is already obvious to you. so lets cut to the case, You need 3d assets or props for your scene? i got you covered, if you like my work you should have it for free! issue is if i did that i would be out on the streets begging and would not be able to make any of the stuff you and i like so for both our benefits you can become a patreon help me keep the lights on and you will have access to my entire 3d library, you just pick a model you like and i deliver.
you can see all the models here 
https://www.cgtrader.com/esmilesvfx
btw all these models are for sale anywhere else so don't tell anyone else, i trust you can keep a secret.
see you around thanks
I want to make teaching blender  a fulltime job for that i need to dedicate more time to tutorials and youtube which means less time spend on regular work that keeps the lights on.

I have already made about 5 tutorial series on youtube each with more than 7 videos step by step tutorials and the feed back is overwhelming so i want to keep this going any support is appreciated also you get all the project files from the training series and can demand any asset in my 3d library which is growing by the day.

you can look up all the models on my cgtrader.com/esmilesvfx account they are all for sale but for you guys they are free :)
thanks for the support
1 of 1
Recent posts by TopChannel1on1
By becoming a patron, you'll instantly unlock access to 63 exclusive posts
By becoming a patron, you'll instantly unlock access to 63 exclusive posts