Tourmaline the Whale (Colin & Emily Hart)
is creating Music, Doodles, Poems, Books, and more!
Select a membership level
Supporter
+ You will have access to all digital content: doodles, songs, Tourmaline the Zine, etc.
+ You will receive notifications about new Tourmaline the Whale posts/content.
+ You will receive 20% off all merchandise from our online store. 
• You will NOT receive illustrated songbooks or any other physical goods we send to subscribers (we've got to cover the postage somehow!).
Tourmaline the Whale Micro-Patronage Subscription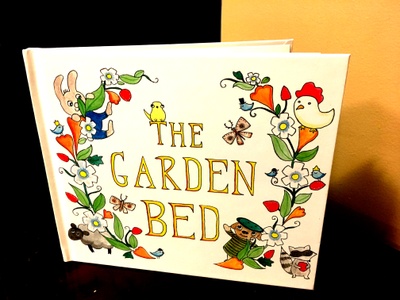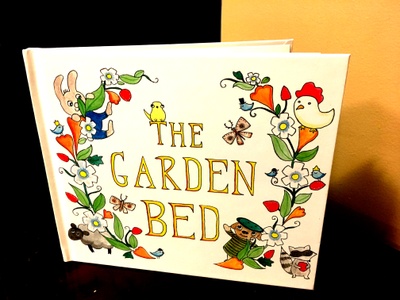 All patrons sponsoring at or over $10 a month receive the following (examples can be found
here
):
1 | Daily full-color doodles
2 | Every other week, we will come out with a new volume of our digital magazines with interactive songs, drawings, recipes, poetry, stories, and so much more! Plus the opportunity to provide feedback, make requests, etc.
3 | Monthly digital downloads of new Tourmaline the Whale songs
4 | Bi-Annual physical copy of an illustrated song book that combines lyrics from an original song with a beautifully hand-painted, full-color book.
5 | Yearly/every 18 months you will receive a physical album comprised of the best music and art from the past year. 
6 | Other, more sporadic, surprise items/perks such as sticker sheets, concert tickets (digital & physical), store discounts, and items not even yet dreamed up!
The actual value for these items + a portion of the labor/costs involved in creation and distribution comes out to around $800 annually (which can be broken down to $66.67 per month, $15.38 per week, or $2.19 a day – the price of an "eh, it's alright, I guess" cup of coffee).
Therefore, while we are committed to letting all interested patrons receive all created materials at the $10 per month price, we ask those who can afford to support this work at a higher level to please consider doing so. Whether that is at $.50 a day ($15.21 a month), $5 a day ($152.08 a month), or anywhere in between.
Micropatronage Subscription +
Limited (50 of 50 remaining)
When you support our work at a level of $25 a month or more, not only will you receive all the art detailed above, but to illustrate (haha) our appreciation for your generosity, you will also be able to annually commission an original piece of visual art. The work can depict any subject of your choosing in an agreed upon size/format. The piece (not a print), will be signed, and sent to you through the mail.
About Tourmaline the Whale (Colin & Emily Hart)
Hey, you! Yes you.
Thank you so much for checking us out and considering supporting this unique artistic undertaking.
Let me introduce you to the dynamic, storytelling soundscape that is Tourmaline the Whale.
Foundering artists, Emily & Colin Hart combine a whimsical blend of musical styles with unique multimedia storytelling, philosophical exploration, and allegorical intrigue (or at least try their darnedest to do so!).
Here
are some examples of the type of stuff we do! It is a widely-varied smattering of everything we find interesting, beautiful, and fun about this crazy spaceship Earth we all share. 
One of the major projects we are working on, is something we have tentatively named "The Buttonhole Library." In its eventual completion, this project will result in a concept album comprising 12 illustrated songbooks (like the one you saw if you clicked on the link above), and an accompanying CD with the recorded tracks that correspond to each of the books in the set. If you subscribe now, over the course of several years you will end up receiving this project in its entirety in physical form (not just a digitized video as is demonstrated below).
However, when you decide join us in this artistic journey as a micro-patron you will receive not only the work we are creating, but also a keen insight and input into our artistic process.
PLEASE CHECK OUT THE REWARDS SIDE BAR
(
right over there 
→) TO LEARN MORE ABOUT YOU WILL RECEIVE WHEN YOU SUBSCRIBE AS A PATRON OF TOURMALINE THE WHALE.
The money you donate through Patreon will be used to purchase equipment, materials, studio time, web costs, publishing, etc. If you wish to underwrite a specific project, email us at
[email protected]
to find out how.
We love questions, so please send us any you might have!
We look forward to working alongside you soon,
Emily & Colin Hart
Recent posts by Tourmaline the Whale (Colin & Emily Hart)
How it works
Get started in 2 minutes