Traesti Luther
is creating 7 Years of Songs
Select a membership level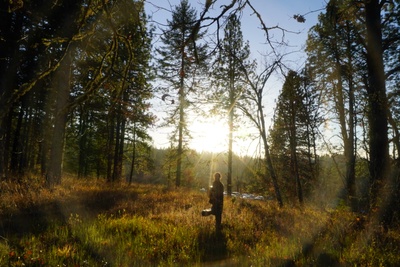 Song Family
Access to the entire "7 Years of Songs"  archive as each song is released according to the moon calendar;
one every new moon, one every waxing half, 
one studio quality single every full moon
and one on each waning half.
These 52 song will be released in video form over the course of one year.
I will also send you additional songs & poetry, and private links to my 'Secret Soundcloud'.
Deep Listener
Full Access to the "7 Years of Songs" archive.
Plus Deep Listener perks:
1. You may request the lyrics and chords for any of the songs.
2. You may ask for the story or inspiration behind (almost) any of the songs.
3.  You may ask for the secrets of how the music was recorded and how magical sounds were made.
Vincent Van Gogh
Access to all previous tier perks, plus:
You may request an instructional video on how to play any of my songs! (maximum one per month)
Plus, a one time gift of:
A signed copy of 'The Wheel and the Barrow' chords & poetry booklet.
About Traesti Luther
Dear Human Being,
I love you, you inspire me, my heart is bursting with songs to share!
My name is Traesti, and when I make music I feel that I am giving my highest gift; expressing my deepest soul desire.

The artist of today has many ways to share their music but few avenues that provide dependable income. This can be disheartening, making it hard to prioritize the recording and releasing of new music. However, it is no longer an option for me to postpone sharing these gifts with you, so I am creating this Patreon as a platform for the "7 Years of Songs" I am to release during 2019.

I have chosen 48 songs to share; I will release them one at a time by the moon calendar, and the third song of each month will be a high quality studio single. At the end of the year the 12 singles will be compiled into a full length LP and released physically into the world.
I am so very excited to show you what I've been working on!
See below for full details on the '7 Years of Songs' project.

Why Patreon?
Patreon is a brilliant way for artists to connect with their supporters and share their work directly.
It also provides a way for the working artist to be paid for their efforts.

If you have felt touched by my music (released with The Living Arrows, Breaking The Spell, or MOONW∆TER), please, consider becoming a patron.
I think of Patreon as my digital buskers hat: if each person tosses in a couple dollars it makes my day, and I can in turn find the strength to play on.

If you cannot donate monetarily yet wish to support this endeavor in another way, please, share this link on your preferred social media page.
Thank you, dear one!

7 Years of Songs
I have collected 48 of my songs from the last 7 years and I plan to release them one at a time throughout the span of 2019. Half of these songs will not be released publicly but will instead be released just to my Patreon supporters as rewards. I also have another 20 or more songs that I will be releasing periodically throughout the year to patrons as well.
I have set up a series of tiers that you can see on the right of the screen.
(for fun I named the higher tiers after great artists who were able to bring forth their talents by being supported by patronage)
If you have further questions send me a message!

Thank you for your support in all the ways!
May all beings be free.

$200
– reached!
per month
1 of 1
Recent posts by Traesti Luther
By becoming a patron, you'll instantly unlock access to 18 exclusive posts
By becoming a patron, you'll instantly unlock access to 18 exclusive posts