Shame Games
is creating Video Games
Select a membership level
Beta Tester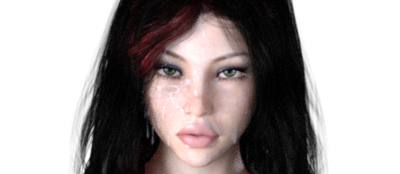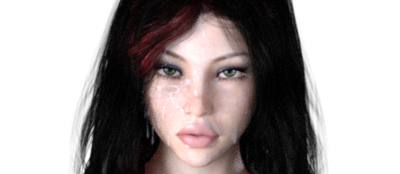 Get access to beta features in the game 1 to 2 months in advance and also get "undo" enabled. If undo ever becomes enabled in the public version, a new similarly beneficial reward will take its place in the donator's version. To unlock the donators version, follow the instructions once you pledge!
To find out what exactly is in the beta version right now, go to the "restricted features" page on my blog at
http://www.trapquest.com/restricted-features/
PLEASE NOTE I reserve the right to change what's accessible to patrons at any time.
If you failed to follow the link on the thank-you screen, here is the link to the post explaining how to access your rewards:
https://www.patreon.com/posts/37539790
Includes Discord benefits
Alpha Tester
Early access to alpha features. One of the biggest things you'll have access to that others won't is epilogues, since most are still under construction. Other early alpha features often include the newest NPCs and newest actions. You also get access to some debug functions that let you vary body size / vary stats / ignore dignity limitations and lots of other cool stuff willy-nilly.
If you failed to follow the link on the thank-you screen, here is the link to the post explaining how to access your rewards:
https://www.patreon.com/posts/37539790
To find out what exactly is in the alpha version right now, go to the "restricted features" page on my blog at
http://www.trapquest.com/restricted-features/
As an incentive to consider using our SubscribeStar instead, the price over there is a discounted $18!
Check it out:
https://subscribestar.adult/shamegames
PLEASE NOTE that when you stop pledging, you will find that the unlock file changes some time in the future (usually every couple of months) and you'll no longer get access to any new debug features that appear after the date you stop pledging. However the current system is that your unlock file will retain access to everything that was added before the date you stopped pledging.
Includes Discord benefits
NPC
Limited (10 of 10 remaining)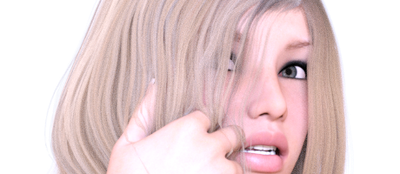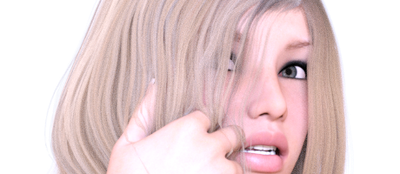 Get yourself or your OC as an NPC in Trap Quest! Look here for all the information:
http://trapquest.com/2018/07/07/encounter-yourself-in-trap-quest/
If you don't message me and/or fail to detail your request for multiple months after joining this tier, then hope to cash in your reward after this, you'll lose your chance for a refund if it turns out that your request is incompatible with the rules outlined above.
Includes Discord benefits
About Shame Games
NB: TRAP QUEST IS

FREE TO PLAY

! There's just some unlockable extras if you support us.
Visit our SubscribeStar page for the ETA and Development Progress Tracker (halfway down the page) and a discounted Alpha Tester rate of $18 per month!

Trap Quest is an erotic
text-heavy
turn-based clickable-text-input
roguelike
game which can be run in Windows, MacOS, Linux, and (to some lesser extent) phones. Its premise is that you're playing a very difficult virtual reality game and your body and mind are transformed in response to the events that happen in the game while you search for the exit.

"Don't listen to that, it's completely safe in here! Come and play!"


Visit trapquest.com for news, changelogs, and to download the most recent public version of the game. Chat on Discord at https://discord.gg/shamegames to meet the community and ask questions.


The primary type of transformation in the game is 'bimbofication', a bimbo being a superficial person whose appearance, attire and behaviour is overtly sexually provocative. You can choose to play as male or female; for a male character this transformation can include sexual reorientation and/or actual biological transformation into a woman (depending on your game options selections) and will always include feminization, including the wearing of highly feminine and revealing clothing.
Other transformation content that can be enabled/disabled includes but is not limited to:
Pregnancy
Lactation
Weight gain
Extreme proportions
Artificial enhancements (breast implants, lip augmentation, etc…)
Air inflation

"Citizen, I demand that you cover up your… assets… or face immediate prosecution!"
The game is built around a robust set of game mechanics that I've been working with the player community over 8 years (and counting) to perfect and balance, including:
Traps
Combat (with a large variety of non-player characters, each with their own unique traits and CG art by Icarus)
Inventory management
Humiliation level management
Exhaustion/health/arousal management
Hunger and thirst
Potions, food, and drinks with positive/negative/transformative effects
Crafting
Uncursing/blessing/durability/transformation of clothing and items
Cravings/obsessions that get reinforced when satisfied
Themed character classes with their own mechanics
Allies and bosses
An NPC favor/hostility system
A shop system
Interactive environments
Optional sub-quests
A map display that's revealed as you explore
A character display that depicts your current body proportions, clothing, and surroundings, and information about your current state (with six variants you can choose from)
The level layouts, crafting recipes, and loot selection and enchantments are randomized in every playthrough, making the game infinitely replayable. Playthroughs typically last between 1 and 5 hours.

"Don't worry, I'll make sure your first playthrough takes much longer than that…"
The game is designed to be very difficult. While it's possible for your character to successfully reach the exit as the same person they were when they started, in practice this never happens. The game is designed to overwhelm and disempower you, and punish you for the compromising choices you've had to make. The object is to, through its mechanics, immerse you in your character's feelings of submission. This is not a game that you're supposed to win; it's a game that's supposed to beat you and make that experience enjoyable.
"But don't forget, my enjoyment is much more important than yours…"
I have received many communications from transsexual women who are either transitioning or hoping/planning to transition, and people of non-binary genders, who use or have used Trap Quest as a coping mechanism. I've also heard that Trap Quest has been used by people to help their partners understand their desires and psychological perspective. It's always heartwarming to hear these stories, and it greatly motivates me in my work. Please do message me if Trap Quest has had a positive impact on you or someone you know.
"Yes, many of my slav- *ahem* customers- would call my work 'therapeutic'..."
Disclaimer:
Trap Quest contains sexual content and is intended for adults. It is imperative that you do not play it unless you are mature enough to recognize that the sexist attitudes and demeaning behaviors displayed by some characters in the game are neither normal nor acceptable in the real word. All people deserve respect. Everyone deserves to be supported in defining themselves and choosing their own role in the world, free from any external pressure. The only situation in which it's ever okay to dominate someone else is when they've requested and given their consent for you to do so.
All characters in the game are consenting to the activities that they experience - they are merely competing to see who gets to be on top. The player character is able to utter a safe word at any time and abandon the game.
"..."
((oh look, here comes another one…))

$4,000
-
reached!
per month
Looking at the situation realistically, this is the point where I would be able to justify considering this my main job, and prioritizing it over my day job when there are difficult decisions to be made.

8 of 8
Become a patron to
Unlock 165 exclusive posts
Connect via private message
Recent posts by Shame Games
How it works
Get started in 2 minutes