Ron Randall
is creating The sci-fi comic Trekker
Select a membership level
The Bounty Hunter's Salute!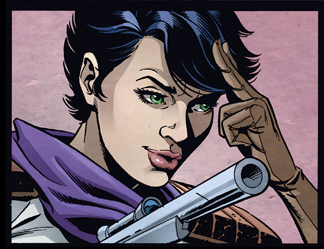 Thanks and honorary 23rd Century Bounty Hunter License to you for contributing to the Trekker cause!
Behind the scenes Process Posts!


Each week I'll post
exclusively
to a "Patreons-only" site the
complete set of steps in that day's page
: thumbnails, pencils, inks, flats and finished colors along with comments from me on some aspect of creating Trekker stories-- thoughts on building characters, the craft of inking, what I've discovered this week about color, you name it. Plus, I'll post
additional
exclusive images there: sketches, pages-in-progress and finished art. Guaranteed to be worth the price of admission!
Free PDF Downloads of EVERY Trekker story!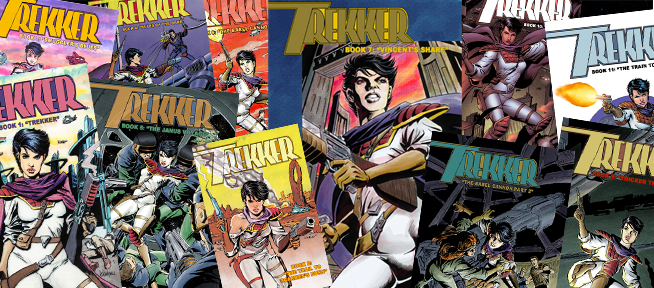 I have lovingly bundled each and every Trekker story into its own handy, user-friendly PDF for your free downloading! If you are going to experience Trekker digitally, this is the way to go!
Plus
-- I've used
digital watercolor
to completely recolor many of the covers, bringing a new range of tone beyond even that which we presented in the Trekker Omnibus. Obsessive? Perhaps-- but I wanted to gussy-up these stories as much as I could for this new digital presentation.
AND EVEN MORE PLUS
-- and
exclusive, never-before printed, full-color cover
originally intended  for Trekker #6 is included in this PDF collection. From the debut story (both in the original B&W
and
in the recently-colored version) through to the "Avalon Bay" story-- 11 complete full-length stories plus two short extras. And as each succeeding stroy is completed and readied for print, I'll be adding it to the PDF list as well. That's a lot of book for your bucks!
About Ron Randall
Trekker
is a retro-futuristic series featuring a bad-ass bounty hunter and settings that range from decaying noir cities to sprawling, space-traveling Star-liners. It is
also
the portrait of an extraordinarily gifted, troubled young woman--a character who is more complicated and conflicted than she herself knows.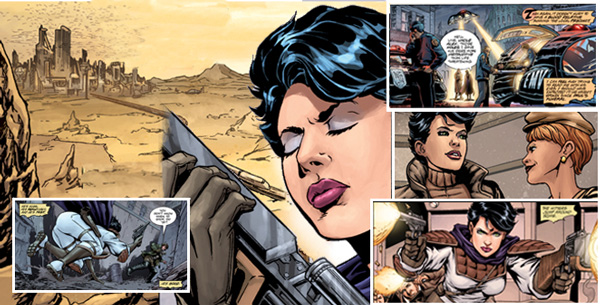 Why Patreon?

Producing a work like Trekker single-handedly is the most intense, personal and rewarding work I've ever done. It's also both time- and labor-demanding. Patreon support allows me to protect and prioritize the time it takes to produce new Trekker pages. My goal is to make Trekker my primary project. Like everyone else, though, I have to live, eat, and pay my bills at the same time.
ANY amount you pledge goes directly toward supporting my efforts to produce the best possible Trekker stories I can create at the best possible pace I can manage. As the support grows, I'll be able to increase the frequency of new page posts, and afford the time to add more exclusive rewards-- a positive feedback loop! Meanwhile, please do keep in mind that whether you pledge $1 per month, $5 per month $10 per month or any other amount, one new Trekker page is available each Monday on the website. And your pledges also go toward the ultimate goal of getting the new stories in print as quickly as possible!
Thank you!
People Will Talk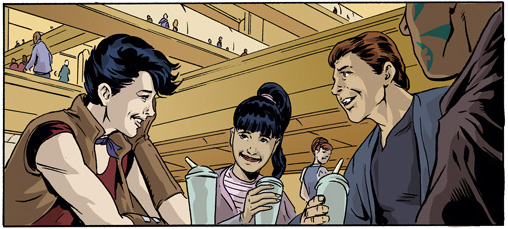 "It's of stuff like
Trekker
that revolutions are begun. A female character that is sexy but not sexualized, that is tough but not without flaws and doubts, and that is dangerous but not without compassion."
--Gail Simone
"…it's Mercy's emotional world that is especially compelling…and Randall respects his readers—and Mercy—enough not to foist big emotional revelations on her. Instead he invites us into her private, reflective moments and sometimes has us see her as her friends and would-be paramours see her: A person who may one day want something more."
-- Laurene Davis, io9
"…a testament to the power of discernible intention and deliberate storytelling. There is a refinement to Randall's craft and subject matter evident in his artistic renderings and engaging dialogue. A standout piece full of drama and poise…"
--Sam LeBas, Multiversity Comics
$186.46 of $250
per month
These funds help support me in the expenses of being a one-person marketing department-- trips to conventions, printing up postcards, flyers, banners, all in the name of expanding the "Empire of Trekker".

2 of 5
By becoming a patron, you'll instantly unlock access to 351 exclusive posts
By becoming a patron, you'll instantly unlock access to 351 exclusive posts
Recent posts by Ron Randall
How it works
Get started in 2 minutes