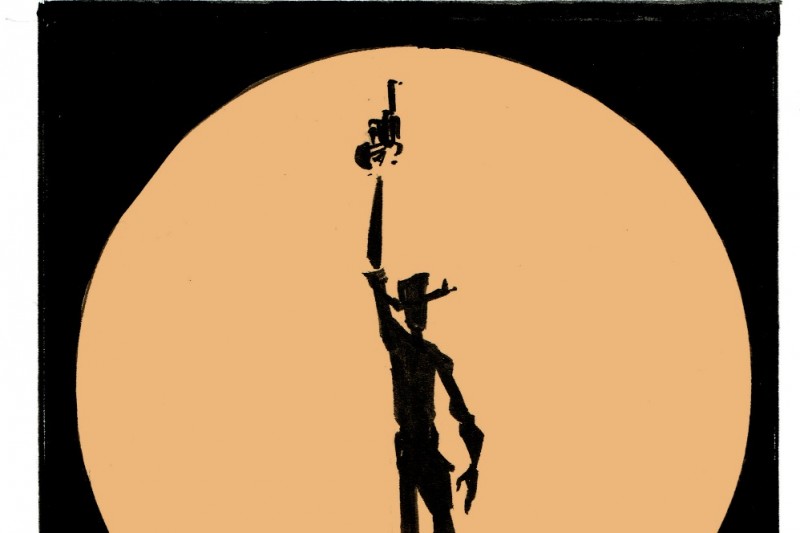 Hi y'all! I'm Tres. I'm a writer and comic creator from Richmond, VA. If you're reading this, maybe we're already friends (let's hang out soon!), maybe you've read some of my comics (DODGER; KILL THE DRUG WAR) or freelance work for IGN and UPROXX, or maybe you just like the way I yell about Batman and pro wrestling on Twitter. 
I've been writing and making comics for about five years now. It's a blast, genuinely my favorite thing in the world. Early on, it was easy to balance, as I didn't have things like bills and savings to worry about. But as I inch further and further into what I'm told is *adulthood*, it's become a bit more of a balancing act. And don't get me wrong, I wouldn't have it any other way. I love what I do and I'm not going to stop doing it just because I have other responsibilities now.
I have always made my comics and personal writing as openly available as possible to those who want to read them. All of my prose goes on Tumblr or Medium, and all of my comics are available at a pay-what-you-want rate on Gumroad (yes, that means you can get them for free). At this point in my career, even though I do have to start managing my finances more responsibly, it's far more important for me to get my work in front of as many people as possible than it is to make people pay to read my weird little sci-fi western comic. Plus I know all too well what it's like to want to read something but not having the money to pay for it. 
My goal here isn't to make people start paying for my comics or for my writing. I will always do what I can to get it to the widest audience possible. But I'm also at a place where having an added source of income would be tremendously beneficial, especially considering how much work I put into writing. A writeup of a movie or comic can take a couple of hours, sure, but every comic I've written has involved weeks - sometimes MONTHS - of work. Having a definite source of monthly income will make it much easier to manage the time necessary to do this work. Freelancing can come with significant gaps that leave writers with no additional income for their work, and this will largely seek to supplement those dry spells.
In exchange, I want to provide some exclusive content for Patrons. For one, you'll receive exclusive updates on all of my creator-owned projects. This can include peeks at scripts, thumbnails, and even fully-lettered preview pages that won't be seen anywhere else. Advance PDFs of comics, editorial sessions, and access to my full script library are also on the table. Additionally, I'll be providing some exclusive prose work, including short stories and opinion pieces on movies, comics, pro wrestling, and anything else that you want to see me talk about.
If you've made it this far, thanks so much for your time, and if you've skipped to the bottom to see how this ends, Darth Vader is Luke's father and Kylo Ren kills Han Solo.