Trina Otero
is creating content & community for starseeds, twin flames & priestesses
Select a membership level
Akosmopolite Tribe Believers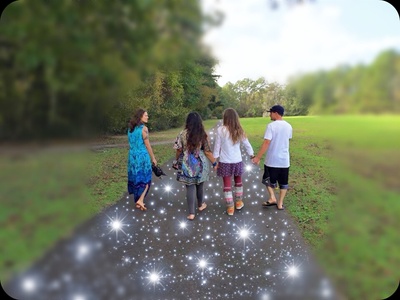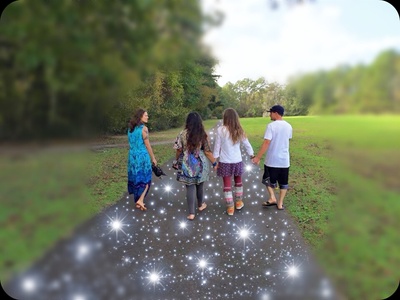 This is a great option for you if you enjoy my work and want to support in a small yet powerful way; if you want a peek into the community and content I provide before making a different investment (😉); you wana buy me a monthly cup of joe or tea; or if you want early access to content. When you choose this tier, you'll receive:


1. Access to the community here 🔑 
2. Early access to all YouTube content & blog posts 👀🔎  
3. Notification & invitation to all events I create, and a discount on the investment price for being a bomb-ass supporter📲 
4.  Notifications about new courses & books, and a discount on the investment price because.. like I mentioned.. you're bomb💣
5. Conversation starters🗣️ 
6. Random updates - fun posts, photos, peeks into my personal life, & of course Wolfie cuteness📸 
7. A 5% discount off any of my healing services you would like to invest in🈹

Sensitive Souls (Empaths) & Starseeds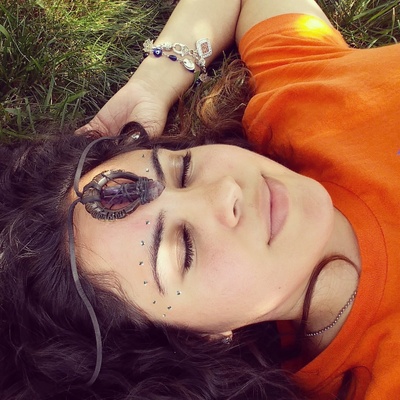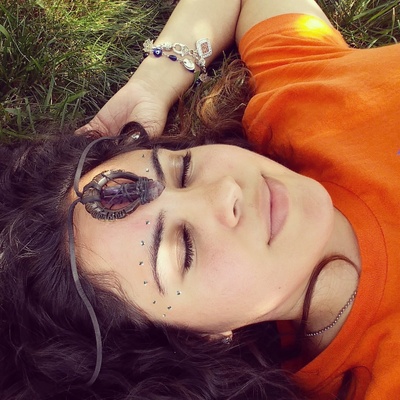 Hey there, kind soul. This is the perfect option for you if you are an empath, highly sensitive person (hsp), otherworldly soul, and/or starseed. The world can be rough, many people come off abrasive and are not mindful of their energy. I get it. In your mind much? Floating on clouds and in between realities? Right there with ya. On fire or soul searching for your mission? Experience past, current, and future lives/realities and receive information but have no one to get geeked out over it? Well.. I have created this space for you to connect with others like YOU who understand. This is your safe haven AND I'll be sharing specific content that will help remind you of your magic as a sensitive soul, help you ground and protect your energy, and more. When you choose this tier, you'll receive:


1. Access to the community here 🔑
2. Early access to all YouTube content & blog posts 👀🔎
3. Weekly advice, which will include Astrological, Ayurvedic, Pranic, Crystal, Mantra, Oracle Card, and/or Herbal tips💎
4. Embodiment tips🧘🏽 
5. A digital copy of my book on physical embodiment, once it is finished (your support helps me publish this sooner!)📕 
6. Conversations & info sharing on galactic, inter & extra dimensional info🧚🏼♂️
7. A HUGE discount on my online course (I'm almost done creating) to guide you through a detox & fast of body, mind, spirit (which includes stellar lessons on creating healthy, mindful habits)🤯
8. Channeled messages, Light Language activations, & encouragement🧬 
9. Notification & invitation to all events I create, and a discount on the investment price for being a bomb-ass supporter📲
10.  Notifications about new courses & books, and a discount on the investment price because.. like I mentioned.. you're bomb💣
11. Conversation starters🗣️
12. Random updates - fun posts, photos, peeks into my personal life, & of course Wolfie cuteness📸
13. A 15% discount off any of my healing services you would like to invest in🈹

Twin Flame Code Holders☯️
Hello powerful Warrior of Light, dismantling the old paradigm and healing trauma with your infinite, Divine Love. What more can I say? Transmuting the collective trauma within the Masculine & Feminine is WERK. Walking the path of inner alchemy. Shifting consciousness for the collective, and embodying the Divine Masculine & Divine Feminine within and without. This option is for you. Now full disclaimer, while I do work mostly with Divine Feminine code holders, I don't want this to scare off Divine Masculine brothers. What I have to offer can help you in your TF journey AND your contribution to this community can also help us. When you choose this tier, you'll receive:


1.  Access to the community here 🔑 
2.  Early access to all YouTube content & blog posts 👀🔎  
3. Weekly TF energy updates/themes - I'll share my intuitive assessment of themes playing out🔮 
4. Conversation starters and open discussion on the TF forecast (by Cassady Cane)📑
4. Weekly intuitive guidance & support, which will include Astrological, Ayurvedic, Pranic, Crystal, Mantra, and/or Herbal tips💎  
5. Weekly Goddess oracle card reading👸 
6. Sound Healing for weekly energetic themes/blocks/lessons✨ 
7. Videos & posts on TF topics (inner alchemy, reminders, etc.)🎥   
8. Notification & invitation to all events I create, and a discount on the investment price for being a bomb-ass supporter📲
9. Notifications about new courses & books, and a discount on the investment price because.. like I mentioned.. you're bomb💣
10. Random updates - fun posts, photos, peeks into my personal life, & of course Wolfie cuteness📸 
11. A 25% discount off any of my healing services you would like to invest in🈹
 

About Trina Otero
Welcome to my
Sacred Space on Patreon
💙 I am excited to have you stop by, thank you. 🙏🏽 For those who don't know me, I'm Trina from
Akosmopolite
; I have been creating content and providing spiritual guidance on 
Akosmopolite.com
and 
YouTube
since 2012,
annnd
now I'm here.🧚🏽♀️ This Patreon effort is a genuine labor of love, a loving call from my heart to yours. Because I'm ready for some big changes in my life and how I work and serve in this world.✨ I've been jonesing for true connection, direct interaction, observance of transformation, and soul to soul community so I decided to stop
wanting
it and to start
creating
it.🤲🏽
My
Sacred Space on Patreon
is an amazing way for me to create specific content and directly deliver it to those who resonate with me. For those who want and value my work, services, and creativity [aka my energy].💫 Which boils down, in my humble opinion, to the fact that you value
your
healing and growth, and you find
resonance
and
trust
in me to assist you in your journey. Which is a big deal! I truly love helping others, but I also understand the importance of finding someone you resonate with.💯 So this Patreon effort is truly about resonance, investment and commitment to yourself and your path, authentic community, and support [for yourself through me and others, and support for me to have the
opportunity
to continue creating & guiding].
I'm calling out to Sensitive Souls, Starseeds, Otherworldly Beings, Trauma Survivors, Twin Flame Incarnates [The Divine Feminine Collective especially], and Sacred Sistars on the Priestess Path.🌹
I have created a few options which hold very specific energy. These are the the energies I feel most called to, vibe with, and create content on. They are:
Starseeds, Sensitive Souls, Empaths, Otherworldly Souls🧜🏽♀️
Twin Flames, especially Feminine Incarnate Twins [The Divine Feminine]☯️
Priestesses🔮
But I have also created a beginning tier for those who want to get their feet wet with my work first or want to provide support in a simpler but committed way. That is the
Akosmopolite Tribe Believers
tier.✌🏽
Lastly, I have created a tier for those who would like to work with me at least monthly, and/or want to support my work in a strong way. This is the
Akosmopolite Catalysts
tier.🤲🏽
I am open to and excited to see how each tier can grow; I look forward to hearing from you to see what is working well and what you would like to see more of.✨ I'm really excited about this, because what I'm offering at each tier has so much
value
. It's like working with you personally yet the investment is different than a private session because A) I'm working in a group setting and B) I appreciate the monthly patronage🥰
I aim to dedicate my energy to my community as it grows, sitting in sacred space to channel frequent guidance as mentioned per each tier, and to create content such as courses and e-books which you'll all have early access and discounts to.🤩 You will also have access to content that will not be published outside of Patreon, or at times will have access to content much sooner than the outside public. Every single one of you will be contributing in your own unique way to my projects, the growth of my spiritual healing business,
and
this community. By coming together with me, investing in yourself and community, you provide me the space to do what I do best💫 and I have the deepest gratitude for this. 🙏🏽
If my work resonates with you, I hope to see you join my
Sacred Space
here, where you will have direct access to me and also a community that is just as interested and dedicated to their spiritual path as you are.
Come anchor in higher consciousness with me! Namaste.✨🙏🏽✨
When I reach 50 patrons, I'll be blasting this community with a huge thank you and special thanks to the 50th patron!!! 
1 of 4
By becoming a patron, you'll instantly unlock access to 19 exclusive posts
By becoming a patron, you'll instantly unlock access to 19 exclusive posts
Recent posts by Trina Otero
How it works
Get started in 2 minutes