TRIOAMI
is creating adult | feral | animated | furry | art
Select a membership level
HD - Full Content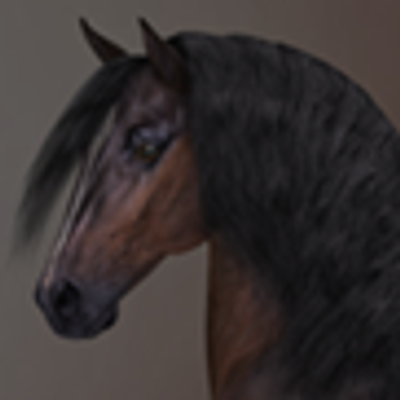 Tips Jar!
ChChing!! Thank you for beautiful coin sounds hitting my tips jar, and in return I will give you:
Patron exclusive content
Access all animations and content unreleased to the rest of the world. 
All projects and early access
Your one-stop location for all of my new and old animations and commissions published to you here, and one month before the rest of the world!
High resolution
All animations and content published in the higher quality versions. 
Full HD 1080p MP4 animations
Up to 480p GIF loops
UHD-4K image renders

Fully downloadable content
Download all animations and images published.  
Animation Viewing App
One-stop location for all animations through our tailored content paradise viewing app with the ability to change speeds, scenes and angles in realtime. 
Discord Server
Access to the Patron community and its channels
Live Streams
Go behind the scenes and watch my animations coming to life in my live streaming
Includes Discord benefits
Friesian: Contest - 3D/2K - WIP - Polls
Super support deserves super benefits, w/ dibs on exclusive Patron goodies, Thank you!  You will get:

Everything from the preceding tiers, plus:

Early bird WIP animations
Be the first to see animations hot out the oven before they are published anywhere else. 

Access to all polls
Have your say with which monthly character and patron fantasy animation gets made. 

3D and 2K animations
Patreon Exclusive 1440p / 2K MPEG Animations and 3D for VR or Google Cardboard type headsets, Red/Cyan anaglyph and X-Eyed (Up to Full-SBS 4K).

Fantasy commission poll entry
Compete your very own animation idea in a monthly poll with other Patrons for your chance to win your very own animated project. 

Monthly project archive links
Access all monthly projects ready to download in one easy layout, emailed to you every month
Commission Bonuses15% off all commission requests
Higher priority over non-patrons

Animation Viewing App
One-stop location for all completed  through our tailored content paradise viewing app, with the ability to change speeds, scenes and angles in realtime.

Stallion Alcove Discord Server w/ Grand Circle Privilege Roles

Live Stream Go behind the scenes and see my characters come to life

Includes Discord benefits
Stallion: Commission - Image /Avatar
Limited (4 of 14 remaining)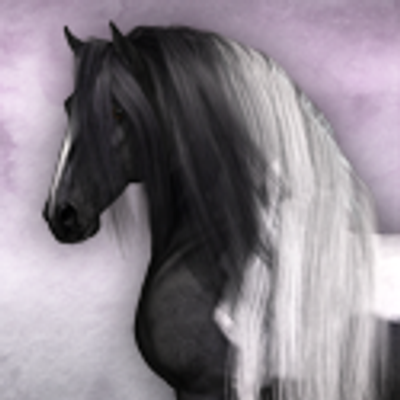 Thank you generous Stallion! 


I will offer you everything I do for all my beloved Patrons with a guaranteed image commission of your choice. 


Everything from all preceding tiers, plus monthly bonuses of:

Render commission
Create your very own scene using my characters in any setting and style up to three angles at up to 4K. 

Get publicity
As a special thanks you will be credited in all my larger feature animations, and with a link of your choice in your public commissions. 

Personalised render request 
Sneak past security and behind the scenes of any of my existing animations for your very own camera style and position of your choice

Commission Bonuses
Huge 20% off all commission requests
Higher priority over non-patrons

Stallion Alcove Discord Server w/ Cabaret Seating Privilege Roles


Daily Live Stream with Live Commentary & Live Chat (via Discord Privileges)  


My personal sincere gratitude

Includes Discord benefits
About
I am super excited to introduce my new Patreon, exclusive to all my latest animated projects and Work in Progress animations. Please feel free to visit my
tier page
.
~ ~ ~ ~ ~ ~
Content Advisory Warning
Please be advised the content within are highly explicit material, depicting [digitized] true-to-life feral characters engaging in highly explicit activity.
If you have dropped by without expecting this type of content please exit now
Thank you.

~ ~ ~ ~ ~ ~
Some examples of my work can be found on my
e621
page.
~ ~ ~ ~ ~

My digital fantasy furies
My little (and large 😉) intimate furballs are of the most romantic and beautiful animals including horses of various breeds, (Arabian, Clydesdale and Friesian), furry wolves, and many canines including Labradors and parson and bull terrier breeds. My more exotic characters that you may see in the future, especially if requested, are zebras, mules /donkeys and dragons (a dragon project is included here).
My furies aren't shy, they love what they do, live in the moment and fly free within the fiery realms of sexual ecstasy, but don't take my word for it, they are all waiting now for you, become a Patron today to get access to Patron exclusive content, to support my work,
• Patron Exclusive Content
• Early access to animation and images
• Take part in polls for monthly animations and fantasy ideas
• Free commissions on polls
• 1440p / 2K and 3D Animation
• 1440p / 2K Images
• Unlimited download on all content
• Trio's Discord Server
• Live Streaming
2019 - 2020 Content preview


Commissions Open

Simply choose a desired
commission tier
, you will get immediate access to my Stallion Alcove Discord server as well as unlocked premium access to all Patron content and services with commission priority.
Alternatively, if you would like to be commissioned without joining Patron please
contact me
.
If you would like to make a contribution without joining Patron your gift will come highly appreciated with gratitude, you may make a
one-off contribution
.
Thank you! If you have any questions please do not hesitate to contact.
Become a patron to
Unlock 219 exclusive posts
Connect via private message
How it works
Get started in 2 minutes