Select a membership level
The Mysteries of the Kingdom of God
Limited (22 remaining)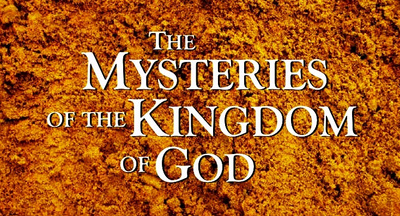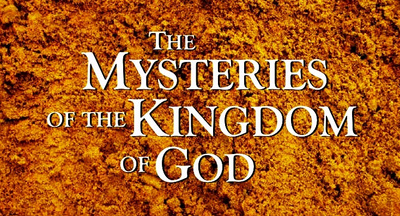 Deeper secrets of Heaven

A teaching series of deeper understanding towards unrevealed secrets from Heaven for such a time as this:

Who are the twins of Heaven?
What will happen when Jesus will be cut off mid trumpets?
Who are the true 144000?
The truth about Lucifer
What was Paradise and the Garden of Eden?
Why do we see UFO's?
The order of the Millennium Kingdom
Deeper insights into Pherez and Zarah
Unknown secrets as guided by the Holy Spirit

The videos will only be accessible through Patreon and this tier. They are not for the public but for the most powerful warriors only. Do not join if you put God in a box.

Also do not expect a video every day. These messages need careful preparations and a lot of prayers. Expect one or two videos a week.

Join me on a new experience of deep secrets of Heaven. Information you will have never heard before. Truth that must come out now!

I will limit the number of warriors to 24 (a biblical number). Once 24 warriors have signed up no one else will be able to get access to these special teachings. Hurry now, before you place at the banquet is taken.

Declare that you can handle the truth and that you seek the heavenly knowledge always. Be part of this new teaching series, right now!

About Triple Grace
The Royal Priesthood Academy

Powerful Warriors for the LORD



Remnants rising -

The greatest revival the earth has seen



The
Royal Priesthood Academy
offers a training for all Remnants rising.
This training contains special videos for the royal priesthood and all end time apostles who are part of Remnants rising and who have registered as powerful warriors at our website.
The training will equip you with the necessary information and knowledge to establish and run a holy place, an
Embassy of Heaven,
in your neighborhood.
No matter if you want to establish a holy place directly or just join one in your area these videos will guide you how to serve the Lord on holy ground and how to bring in the harvest of the ages.
Learn how to set examples of love, mercy and compassion, how to teach and train new disciples and how to invite new
sons and daughters of God
to your meetings.
This training is a blessing for all end time apostles no matter of nationality, color or race. You will see the Holy Spirit at work. Join and take part now. Minimum pledge is 5 Dollars a month but you can commit yourself for any amount if guided by the Lord. All funds will support the Ministry of Triple Grace.
May GOD bless you and your family abundantly and may we welcome you as a
Remnant rising, a new vessel of the Lord
, on your path towards Mt. Zion.
Maranatha
Michael
Founder of Triple Grace and the Righteous Path Movement Foundation - Author of the Book of Love (
https://www.triple-grace.com/book-of-love
)
(
[email protected]
)
Show more
Let the Royal Priesthood Academy be filled with true sons and daughters of the Most High as First Fruits of the Wine. The Lord will bless you with great insights and high-spirited teachings. Join now the Royal Priesthood Academy!

1 of 1
By becoming a patron, you'll instantly unlock access to 87 exclusive posts
By becoming a patron, you'll instantly unlock access to 87 exclusive posts
Recent posts by Triple Grace
How it works
Get started in 2 minutes