Triple Grace
is creating Safe Havens for the LORD
Select a membership level
Get exclusive patron-only merch
The Royal Priesthood Academy
Limited (499 remaining)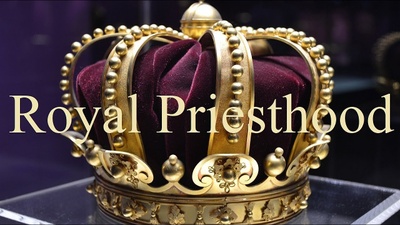 The Royal Priesthood Academy offers a training for all Remnants rising.

This training contains special videos for the royal priesthood and all end time apostles who are part of Remnants rising and who have registered as powerful warriors at our website.

The training will equip you with the necessary information and knowledge to establish and run a holy place, an Embassy of Heaven, in your neighborhood.

No matter if you want to establish a holy place directly or just join one in your area these videos will guide you how to serve the Lord on holy ground and how to bring in the harvest of the ages.

Learn how to set examples of love, mercy and compassion, how to teach and train new disciples and how to invite new sons and daughters of God to your meetings.

This training is a blessing for all end time apostles no matter of nationality, color or race. You will see the Holy Spirit at work. Join and take part now. Minimum pledge is 5 Dollars a month but you can commit yourself for any amount if guided by the Lord. All funds will support the Ministry of Triple Grace.

Michael
Triple Grace

88 Group of Holiness
Limited (84 remaining)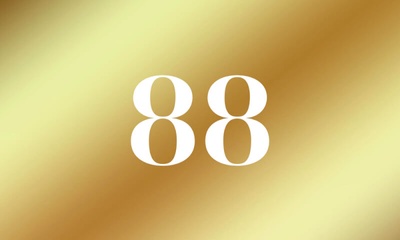 Celebrate! The Daughter of Zion has given birth - The first Holy Place is here.

If you ever wanted to do something important for the Kingdom of Heaven and for God then now here is your opportunity. Support the first Holy Place so that we can equip it in the right and holy way.

Allow the baby to have a healthy and secure start and let it grow to the borders of Heaven.

Only 88 supporters with a minimum of $40 are the new godfathers and godmothers of this new born child of Heaven.

I will collect their names and add them to a plaque which will be fixed on the wall in the Holy Place as remembrance of them who helped to nourish the child with great milk.

Be one of the 88er and receive an extra crown in Paradise for being the supporters of the first Holy Place.

Thank you. I will pray over you and will take your name to the court of heaven for an extra blessing.

Includes Discord benefits
Ambassador of Heaven
Become an Ambassador of Heaven and build a Holy Place of GOD in your neighborhood.

We will train you for this prestigious position. Learn how to manage an embassy of haven and how to work with the Headquarters of the Commonwealth of GOD.

This position includes several benefits and advantages on the top level of Triple Grace.

To filter out just curious people from true believers we require an act of Loving-Kindness in form of a monthly donation towards Triple Grace for their Missions into all Nations.

The minimum donation will be 1850 Dollars. After we receive your kindness we will contact you with further details. This will be a monthly donation. 

Share your resources with your brothers and sisters worldwide as an Ambassador of Heaven.



Includes
Exclusive Hoodie -

Spread the Gospel as an apostle of the Lord in this Hoodie.

Exclusive Sticker -

Your end time apostle sticker for many occasions or the car!

Exclusive T-shirt -

One of a kind Triple Grace T-Shirt to get noticed.

Exclusive Mug -

Be an end time apostle even at your coffee break!
About
The Royal Priesthood Academy

Powerful Warriors for the LORD



Remnants rising -

The greatest revival the earth has seen



The
Royal Priesthood Academy
offers a training for all Remnants rising.
This training contains special videos for the royal priesthood and all end time apostles who are part of Remnants rising and who have registered as powerful warriors at our website.
The training will equip you with the necessary information and knowledge to establish and run a holy place, an
Embassy of Heaven,
in your neighborhood.
No matter if you want to establish a holy place directly or just join one in your area these videos will guide you how to serve the Lord on holy ground and how to bring in the harvest of the ages.
Learn how to set examples of love, mercy and compassion, how to teach and train new disciples and how to invite new
sons and daughters of God
to your meetings.
This training is a blessing for all end time apostles no matter of nationality, color or race. You will see the Holy Spirit at work. Join and take part now. Minimum pledge is 5 Dollars a month but you can commit yourself for any amount if guided by the Lord. All funds will support the Ministry of Triple Grace.
May GOD bless you and your family abundantly and may we welcome you as a
Remnant rising, a new vessel of the Lord
, on your path towards Mt. Zion.
Maranatha
Michael
Founder of Triple Grace and the Righteous Path Movement Foundation - Author of the Book of Love (
https://www.triple-grace.com/book-of-love
)
(
[email protected]
)
Let the Royal Priesthood Academy be filled with true sons and daughters of the Most High as First Fruits of the Wine. The Lord will bless you with great insights and high-spirited teachings. Join now the Royal Priesthood Academy!

1 of 1
Become a patron to
Unlock 69 exclusive posts
Connect via private message
Recent posts by Triple Grace