Lynne Triplett
is creating Engelbaum
Select a membership level
The Dreamer
*Please see main description for full reward details/rules. 
Includes
Monthly character sketch request (1 Patron suggestion chosen per month)
Early access to new pages and development work
Eligible for certain goal goodies
Juncture Points (see main description for details)
My undying thanks!
Patron-only content/news feed
Patron-only polls
The Lucid Dreamer
*Please see main description for full reward details/rules.
Includes
All items in previous tiers PLUS:
Link to your own project on my website thanks page
Monthly character art story email
Monthly layered art file to explore
Your name added to my website thanks page forever
The UNiTY Dreamer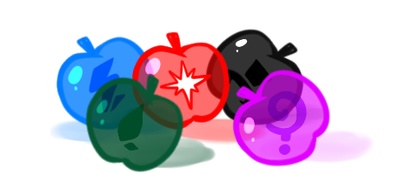 *Please see main description for full reward details/rules. 
Includes
All items in previous tiers PLUS:
4 hours per month Picarto art streams
Monthly Engelbaum Video-blog
Access to Discord chat server
Includes Discord benefits
About
Read the full comic online here:
Tapas

Visit the comics homepage:
www.Spectramis.com
Engelbaum: Art is everything, dreams are dying and reality is erasing creativity. Humans standing side by side with their inner selves must fight to protect their identity and freedom of expression. Gen versus Numeratti. Creator versus Controller.
Do you have what it takes to turn the greatest mistake of all time into a perfect masterpiece worth saving?
Join Imagni on her epic journey through the multiverse of The Folio to attempt the impossible.
Engelbaum is a free to read webcomic I've been working on for many years. It once also existed as a printed pilot issue back in 2008. Overall the scope of the Engelbaum universe is massive, I consider it my life project and my way of making sense of everything around me. My love letter to creatives and dreamers.
NEO MAGAZINE: "This spectacular full color comic is not only visually stunning, but confidently tackles a hugely ambitious story-line. We can't wait for more installments of this beautiful series."
Being on Patreon itself is incredibly poignant for this story, I thought it would be a great match. So much of Engelbaum is reflective of my own experiences as an artist and the types of people and friends I've met along the way. I think everyone will be able to find something they can relate to, either in a character or a scenario. My overall intent with Engelbaum is to help people help themselves. Comics can be very powerful and I think Engelbaum has a ton of potential.
As creatives we produce content for the rest of the world to use and enjoy. We create and the world around us consumes. But what if we were all being 'consumed' just a little too much? Artists, writers, musicians, designers... so many of us know how it feels to have our dreams and talents squished or abused. Engelbaum is about taking back that dream and believing in yourself. Expressing your inner self and embracing your flaws.
Hi I'm

Lynne Triplett
aka TRiPPY. The Engelbaum community call me Engelmum. I'm a self taught Scottish artist living in London who loves comics, video games and pudding. I achieved my creative goals in the games industry after chasing a dream and now I'm here to build the biggest dream ever for everyone.
My creative partner in crime
Niyazi Sonmez
(DiGi) wishes to lurk in the shadows with Engelbaum at the moment, but he's the one cracking the whip at me in a Meio Dia-like fashion and telling me when my writing sucks. An encyclopedia of Engelbaum knowledge, he gets stuff done and makes sure it all makes sense. You may know him from such Youtube channels as
'Who Dat?'
(Which you can subscribe to here: 
https://www.youtube.com/user/DiGiValentine
) 
The above video explains it best but Patreon is simply a monthly wage pool were fans can help creators pay to reclaim their own time to create what they love. Time is something many artists don't have a lot of, so this is giving the artist a payment every month to work on their personal project. You get a monthly reward for helping out, the artist makes more of your favourite thing online for everyone to enjoy, the community grows, everyone wins!
It's not Kickstarter or Indigogo. It's a monthly subscription based on how much the artist uploads.
The coolest aspect of Patreon is that you only pay for what I created each month - not for what I didn't. 
Engelbaum will remain a free to read webcomic for
everyone
. This is super important to me because I don't think money should be a firewall to enjoying something positive. Patreon users will however get rewards (and my eternal gratitude) for enabling me to build Engelbaum. It's worth nurturing.
Every month I will try to create
6
 (max) full colour completed pages of Engelbaum. 6 pages per month is ALL you will ever be charged for unless you set your spend limit to something below that. Some months *life* might happen and I'll manage less than 6, but
you'll only be charged for the amount I upload
.  
-And remember you can change, cap or cancel your support amount whenever you want.
No stress- whatever you need to do is fine by me. Just thanks for the support! I appreciate it and will forever appreciate it tremendously.
The amount per page you give every month grants you access to special features and gifts. Read below before choosing what tier is best for you. 

$1 per page:
Character sketch request (1 Patron per month): Every month the person who leaves me the best/funniest/coolest comment on my work here at Patreon can request a digital character gift sketch.
Early access to new pages and development work: View pages early as they are created from thumbnail to final. Discover things that were cut and rewritten. Marvel at my terrible drafts, lol.
Eligible for certain goal goodies: When we hit a campaign goal I like to do nice things for my Patrons. Sometimes I do random things like send out holiday cards too.
Juncture Points: (see the Juncture Point section below for full details)
My undying thanks!: I hear it's valuable.
Patron-only content/news feed: See things that only Patrons see. Comment on things that only Patrons can comment on. Join our little mini inner circle of fans.
Patron-only polls: Who doesn't like voting for things?
$2 per page:
Everything above PLUS 
Link to your own project on my website thanks page: Your name forever added to Spectramis.com as a thank you. You can also include a small link/graphic to show off your own project/blog or folio (etc). Links and graphics must be SFW/legal.
Monthly character art story email: A monthly thank you life update from one of the characters in the Engelbaum universe. You never know what you might find out early. Complete with cute artwork!
Monthly layered art file to explore: Every month i share one of my art files with its layers still intact so you can get a closer look at how my work is created. (Sometimes MS5 sometimes PS)
$5 per page:
Everything above PLUS 
4 hours per month Picarto art streams: Come and hang out with the cool kids while I create my comic pages or commissions live on camera. (GMT times)
Monthly Engelbaum Video-blog: Every month I'll record a video to update you where we're at, talk about relevant topics and answer any questions that might have come up during the month. (Will try convince DiGi to jump in too, lol.) 
Access to Discord chat server: A magical place, we're on our way, with toys of a million all under one roof, it's called- Engelbaum chat. I keep the app running on my desktop so feel free to pop in and goss. I'll jump in my spare time inbetween making comics and drinking coffee.
$10 per page
:
Everything above PLUS
Commission credit slot for $100 (paid) B&W digital pinup: A full body digital Black and White high quality inked pin-up commission of your Engelbaum Fan Gen or other character for personal use. For every 10 pages you fully fund on this tier you will be put on my commission list for artwork due. Every £100 cleared will grant you a slot.  
A3 signed print of your final commission: An A3 signed print of your commission for no extra cost shipped to you.
Monthly signed postcard print mailed to you: A collectable comic mini print to put on your wall.
Your name added on thanks section of printed Engelbaum comics: Your name will be included in all future Engelbaum books and comics in the special thanks section.  
$20 per page
:
Everything above PLUS
Advertising banner on my website for your project/work/product: A sitewide advertising banner graphic that will show on my homepage to advertise your product or project. (Must be SFW/legal/legit/non harmful to others)
Collectible printed version of the current finished issue: Everyone who backs this tier will receive a special collectors edition floppy issue of the current chapter issue when complete. 
Commission credit slot for $200 (paid) color upgrade: On this tier your digital commission will be full color to the best of my ability. Every £200 cleared gets you 1 high-quality color character commission. My coloring will be done in the same style as I do my Engelbaum comic pages.
Easiest way to quickly earn Juncture Points: The amount you pledge each month is converted into Juncture Points. $20 per page = 20JP x the amount of pages i finish. 
Monthly personal thank you letter mailed with your Postcard: I'll stick a personal letter in with your postcard too to remind you of how damn much i appreciate your help with all this comic biz. Sometimes i share spoilers or comic thoughts.
Commission Rules (Please read):
Commissions are digital only. You will be emailed a high resolution version. Plus you may request a physical signed printed version, so a shipping address will be needed. References must be provided or described. I retain the right to refuse a commission or suggest alternatives. I also retain the right to be known as the creator of said artwork. (Please do not abuse my art for other purposes or commercial reasons.) I will contact you for details after your payment for 10 pages has cleared. I will not draw commercial art for resale or anything that promotes hate, racism or violence towards any group or orientation of people. I will not draw anything that promotes illegal activities.
Quality art takes time and isn't (unfortunately) instant so please be patient while I complete your artwork. Everyone will receive the due work they have funded to the best of my ability and gratitude :)

As an extra special
ultimate reward
for long term and high end supporters we have a system called Juncture Points.
Juncture Point
is the name of the small locked door between Imagni's world and our own universe. A gateway to dreams. I wanted this system to be fair, rather than having a one time reward tier that only people with big bucks could afford. It's simple to understand and easy for me to track via my Patreon control panel.
For every $1 you pay (that clears with me) you earn 1 Juncture Point. 
Pay me $200 a month you get 200 Juncture Points. Pay me $50 a month and you get 50 Juncture points and so on. If you decide to pay me something like $1.50 or $1.02 or something it will only be counted as a full point when it hits the full dollar. I can see what everyone has paid so nobody can cheat extra points or lose them. I keep a separate database just as a backup. That way if you have to leave for a month or so, you can jump back in and your points will still be accounted for.
The point of points:
600 Juncture Points = A background cameo in the actual official Engelbaum comic for your Fan Gen.
1200 Juncture Points = Or an actual speaking part in the comic for your Fan Gen interacting with the main characters on a mission or a scene.

With either point cash-in you are also mailed a hand made
Glimmer Scroll
from the Gold Realm to hang on your wall and show your Gen is just too legit to quit. (I'll contact you about everything directly via email when it happens).
You will be able to view your Juncture Point grand total at the end of every chapter completed
(or will be mailed directly when your points become eligible for trade-in, pending appropriate story scene for inclusion). Details will be given at the end of each chapter how to view your total so you can plan how to use your points.
A few important things though. Personal points reset to 0 once they have been cashed in, this is so everyone gets a fair chance. Also you'll think that the point levels are pretty high but the first story arc has no Gens, so by the time that chapter comes around people will be ready to cash in their Juncture Points rather than wait around for months. Inclusion of your Fan Gen is also down to passing a few design checks so it fits within the lore of our story and doesn't break anything (No Spectra-sues or characters derivative of other series please!). You also have to agree to us using your Engelbaum fan character in a one off royalty free manner. We don't own your Engelbaum fan Gen (because that's personal to you and I'm not particularly evil like that) but for legal reasons you have to sign a contract I'll provide to give the go ahead when that time comes around. Lets keep it all enjoyable.
PLEASE READ BEFORE JUMPING IN:
1. This campaign is cost PER PAGE, not month. I will never upload more than 6 pages in a month. 
2. You will not be charged foranything until the first of the month.
3.  You will never be charged extra for pages that are not uploaded here.
4. I am not responsible for you not setting a monthly spend limit for your Patreonage. Therefore refunds will not be given unless it is somehow a Patreon error.
5. If you have to cancel for a month you can always jump back in again later.
6. Any physical rewards will always be sent out after payment has cleared to stop scammers.
7. Please check in every month to make sure your payment wasn't declined (i dislike having to bother people).
8. Please be kind and gracious to your fellow Engelbums and the Engelmum.
9. Understand that certain perks have rules in order to keep everyone safe and friendly. Please read the rules to understand the law of the land.
10. Engelbaum is recommended for mature readers who can tell fiction from reality. It contains mild nudity, bad language, violence/fighting, controversial topics and a few things that may offend or upset some readers. Nothing is done to be mean spirited or intentionally harmful. Please avoid if any of those things are likely to hurt you. 
11. Please DO NOT take Patreon exclusive content and share it with other non Patreon fans early. I do this myself at scheduled points and don't need others doing it for me. If you are caught doing this you'll be kicked from the Patreon and banned.

12. Juncture Points cannot be exchanged for real money, have no offline value other than what is stated and cannot be traded with other people as gifts. Also I reserve the right to refuse (or help adapt) a fan Gen from being included if it is designed in a way that is infringing on another artists rights or has been designed to be intentionally offensive or world breaking to my own comic. 
Thank you for your continued interest in Engelbaum and if you're a creative type like me please consider using Patreon yourself to get your own projects off the ground. The world needs more magic and less unhappy people.

Engelbaum and all official related content and concepts
© Lynne Triplett 2017.
$323 of $600
per charged creation
When I reach this amount per page I'll be able to bring another artist onboard as my assistant. Pages will be created faster and the story will progress in a much more regular way.
1 of 1
Become a patron to
Unlock 734 exclusive posts
Connect via private message
Recent posts by Lynne Triplett